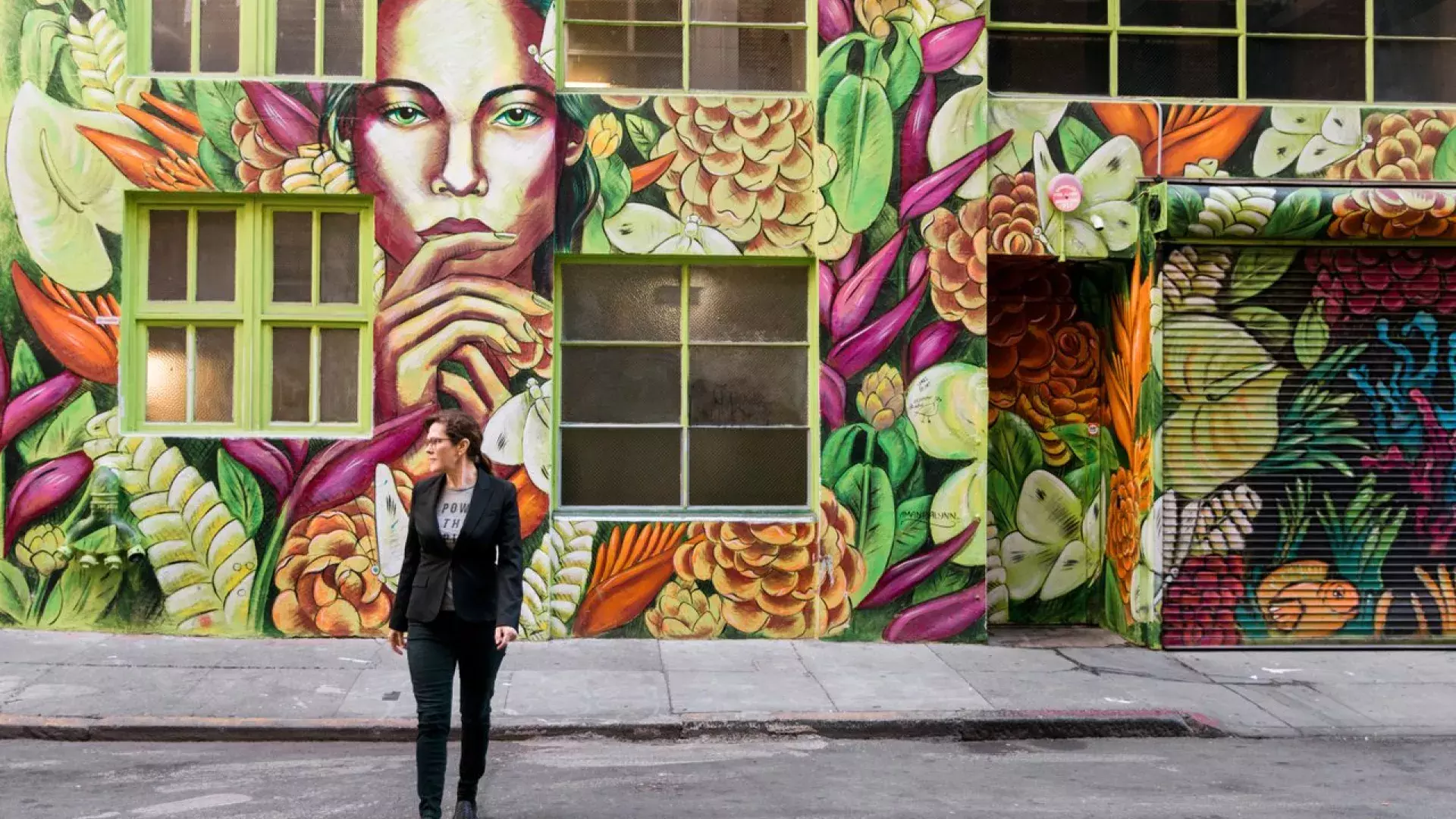 The Must-Visit Art Galleries in San Francisco
Find out how to see the work of up-and-coming San Francisco artists before they make a splash in the art world.
San Francisco's innovative art scene is a major draw for visitors to the City by the Bay, but many don't know where to start. Galleries in other cities can seem stuffy, but not in San Francisco. Here's a list of art galleries where you can browse the work and get a look at some of the top talent in the city. 
111 Minna Gallery
111 Minna St.
A staple of the downtown San Francisco art and nightlife scene since 1993, 111 Minna is a 4,000-square-foot space that not only hosts exhibits by top local and international artists, but also turns into a bar and venue at night. Ultra-hip and often on the cutting edge of breaking trends, but also devoted to making the art scene more social and accessible, 111 Minna is a fun and friendly place to visit in the day or to grab a cocktail in the evening. It's walking distance from most downtown hotels.
Art Attack SF
2358 Market St.
Promoting up-and-coming West Coast talent is the name of the game at Art Attack, a vibrant Castro art gallery that has helped launch the career of several Bay Area artists and is always worth checking out. Art Attack is community oriented and hosts a variety of events throughout the year, including pop-up art exhibits all over town. Get there on the historic street car from downtown.
Creativity Explored
3245 16th St. and One Arkansas St., Studio E
Showcasing the artistic creations of individuals with developmental disabilities, Creativity Explored operates two separate galleries in the city. Besides providing a gallery space where these artists can display and sell their work, Creativity Explored also runs several studio training programs where up-and-coming artists can hone their skills. 
Hospitality House
1009 Market St.
The community arts program of this innovative non-profit centers on providing high-quality arts training and other arts programs to thousands of homeless residents of San Francisco. Their Central Market gallery brings you face to face with creations made by the most vulnerable among us, providing a truly touching experience. Proceeds from the sale of art at the Hospitality House go to the respective artists.
Live Worms
1345 Grant Ave.
Get a feel for the bohemian art scene of San Francisco's North Beach at Live Worms, an art gallery and event space where local painters, photographers and other artists take turns exhibiting their works. This gallery is supremely visitor-friendly and fun to check out. It's walking distance from downtown or a short ride on the Powell-Mason cable car.
Martin Lawrence Galleries
366 Geary St.
Home to unique works by some the world's best-known names in contemporary art, Martin Lawrence Galleries is a large 9,000-square-foot space located in Union Square. You don't have to be a serious art collector to step inside. The gallery is open to the public and visitor-friendly. It's a great place to check out museum-quality art in a stylish and comfortable setting.
The Midway Gallery
900 Marin St.
The Midway Gallery is a large creative complex that features music, performing arts, technologies and the culinary arts, all under one roof. Much like The Midway itself, the Gallery creates a stage for emerging to mid-career artists to showcase their talents and to exhibit their work to San Francisco's arts community.
Montague Gallery
445A Sutter St.
Specializing in fine glass artwork by some of the top artists in the field, the Montague Gallery is a great place to pop into when you are in Union Square. Bright, airy and easy to navigate, the gallery also displays selected paintings and jewelry, as well as ceramics.
Root Division
1131 Mission St.
A non-profit powerhouse that has been deeply influential in the San Francisco arts scene since it formed in 2004, Root Division runs arts education classes and workshops for both emerging artists and young people across the Bay Area. Swing by their SoMa gallery to find out more about this "arts ecosystem" and its future projects. Root Division is walking distance from most downtown hotels.
---