Why San Francisco Is So Delicious
Discover the many reasons why San Francisco stands out as one of the world's greatest food cities.
Visitors come to the Bay Area for a long list of reasons. The sights, sports, music, and cultural attractions alone inspire millions of travelers each year. However, the biggest draw is San Francisco's renowned culinary landscape. Food and drink are intricately woven into the region's history and traditions, making the Bay Area a dining destination like no other. Here are the reasons why San Francisco is so delicious.
Watch:
Why San Francisco Is So Delicious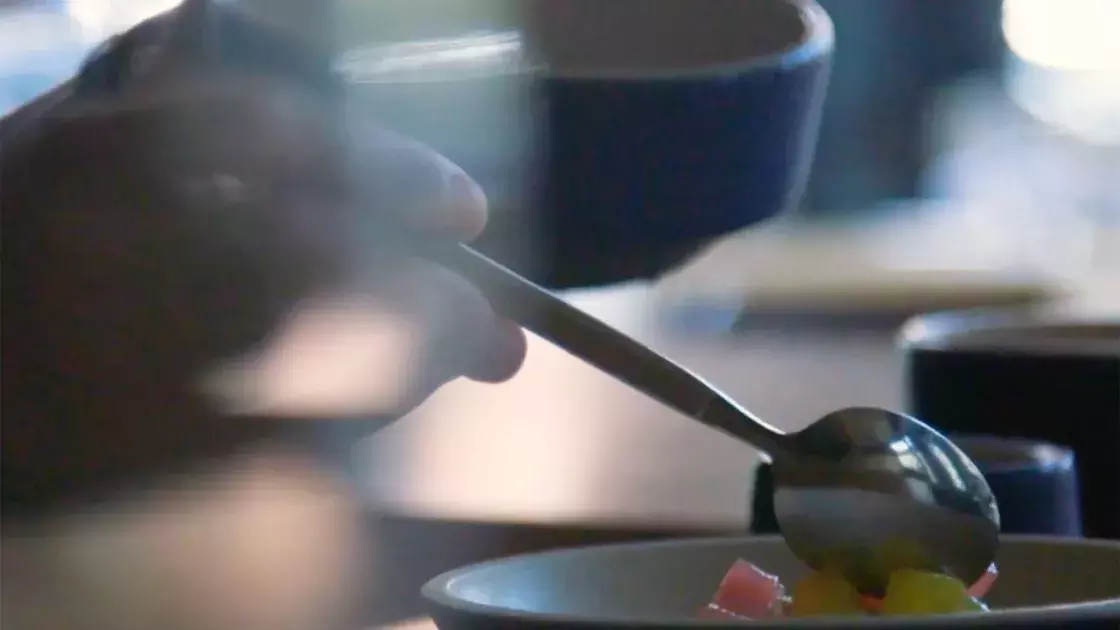 How did San Francisco get to be one of the top food cities in the world? Learn from the city's top chefs, including Dominique Crenn of Atelier Crenn and Benu's Corey Lee.
Culinary Innovation
San Francisco restaurants and chefs have been a driving force in global culinary innovation for decades, and there are countless examples of local establishments leading the way in experimentation, advancement, and excellence.
Chef Michael Mina and television host and cookbook author Ayesha Curry joined forces to develop an exciting new flavor experience. International Smoke borrows techniques from cultures in every corner of the world for its smoked and grilled specialties.
San Francisco was also the birthplace of the Impossible Burger, the site of sourdough's perfection, and the first city to embrace farm-to-table philosophy on a large scale. 
Global Recognition
Most people would assume that cities like New York and Paris are the world's culinary hubs. However, San Francisco has gained the attention of some of the most important culinary experts on the planet. The Michelin Guide evaluates restaurants using a zero- to three-star rating system, with three-star ratings defined as "exceptional cuisine that is worth a special journey".
The Bay Area boasts more than 50 establishments with at least one star, some of which have achieved the three-star distinction. San Francisco is also home to a number of James Beard Award-winning chefs and restaurants.
There is this integrity and foundation that's already established in the Bay Area specifically for culinary innovation - Stuart Brioza, Michelin Star Chef 
Diversity of Dining
The Bay Area is well-known for its deeply inclusive culture, and residents are open to diversity in every aspect of daily living. This welcoming spirit and willingness to embrace other cultures and lifestyles have made the city's incredible variety of cuisine possible. In a single trip, you can enjoy classic flavors and modern remakes from the culinary traditions of dozens of nations.
Visit El Farolito or Taqueria La Cumbre in the Mission District for a San Francisco-style burrito. Try Oren's Hummus in SoMa for homemade Israeli, Middle Eastern, and Mediterranean dishes. Many ingredients are imported from Israel, including olives, garbanzos, and spices, to ensure flavors are authentic. Taste one of Peru's best-kept culinary secrets at La Mar Cebicheria Peruana. Located on the Embarcadero, they serve the same cebiche that Peruvians enjoy at home. Both downtown locations of Yank Sing share an unrivaled reputation for excellent dim sum.
No matter which type of cuisine you are craving, you will find a Bay Area restaurant that satisfies.
An Expectation of Excellence
Whether it's wine, coffee, sushi, or burritos, San Franciscans have always had discerning taste, meaning culinary creators are always upping their game. You can get an inside perspective on this process by dining at restaurants such as Lazy Bear, where diners get to socialize with chefs as their meal is prepared. 
Of course, one of the best ways to discover San Francisco's delicacies is to do so with your friends. Check out these great places for group dining, these excellent food tours, and the learning experiences available at the San Francisco Wine School. In one trip to San Francisco, you can develop the palette of a pro!
Planting, growing, using that ingredient in the kitchen, bringing it to the table, and having a story on the plate, it's so powerful. - Dominique Crenn, Three Michelin Star Chef
Local, Sustainable Sources
Northern California has robust agriculture, providing top-quality ingredients to the chefs of the city year-round. As a result, Bay Area cuisine has taken its place as a leader in fresh flavors.
For example, the famous Waterfront Restaurant is a favorite among celebs and locals alike for its farm-to-table produce and its selection of sustainably harvested seafood. The STEM Kitchen & Garden menu features produce from its on-site garden, as well as certified cage-free eggs and humanely-raised meats. 
Some restaurants extend their sustainability commitment to their choices in building and furnishing. One of the most notable examples is Plow, which relied on the skills of contractors within their zip code to transform the building from an architecture studio to an eatery. All construction materials were locally sourced, and nearly every ingredient on their menu takes a direct path from farm to table.
You can enjoy the Bay Area's bounty without making a reservation. Visit one of the city's exceptional farmers' markets, like the one at the historic Ferry Building, and pick up some treats.
And now the rest of the country is looking to San Francisco to see what we're doing and how we're creating these farm-to-table restaurants. - Sarah Rich, Michelin Star Chef
World Renowned Wine Culture
Napa and Sonoma aren't the only places in the Bay Area you can find delicious wine. From the city to the suburbs, vineyards, tasting rooms, bars, and restaurants all provide visitors with ways to experience the region's famous varietals.
Try Scoma's of Sausalito across the bay for the perfect combination of delicious seafood, an amazing view, and a carefully curated wine list. Those willing to make a larger commitment to discussing and tasting California wine can join the two-hour Wine & Beverage Explorations class at the Culinary Institute of America.
With so many options, you'll never go hungry in San Francisco.
---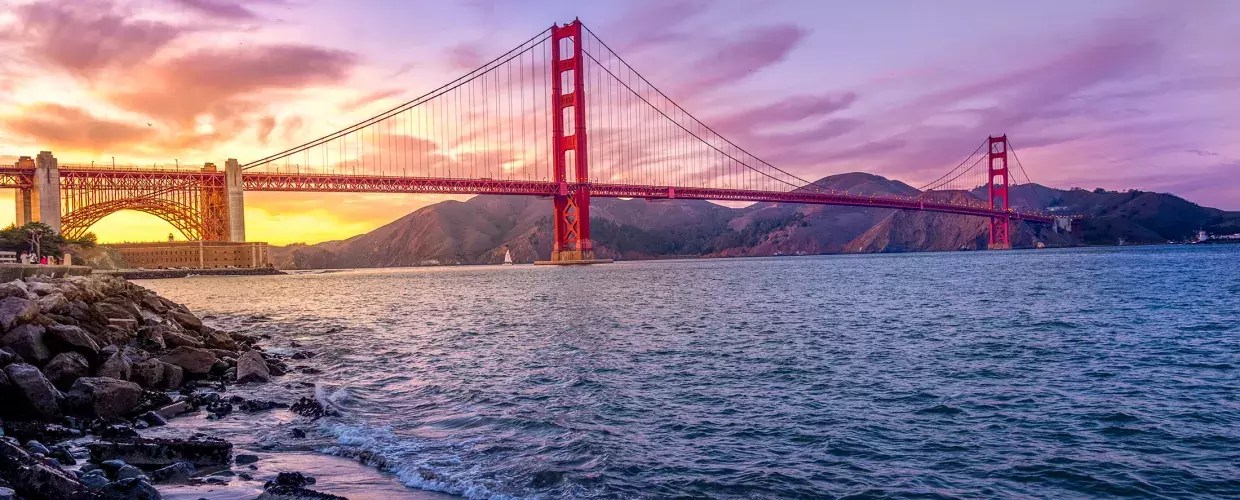 Stay Connected with SF
Sign Up for Our Newsletter
Be the first to know about upcoming events and festivals, new restaurants, special deals, and everything else happening in the City by the Bay.