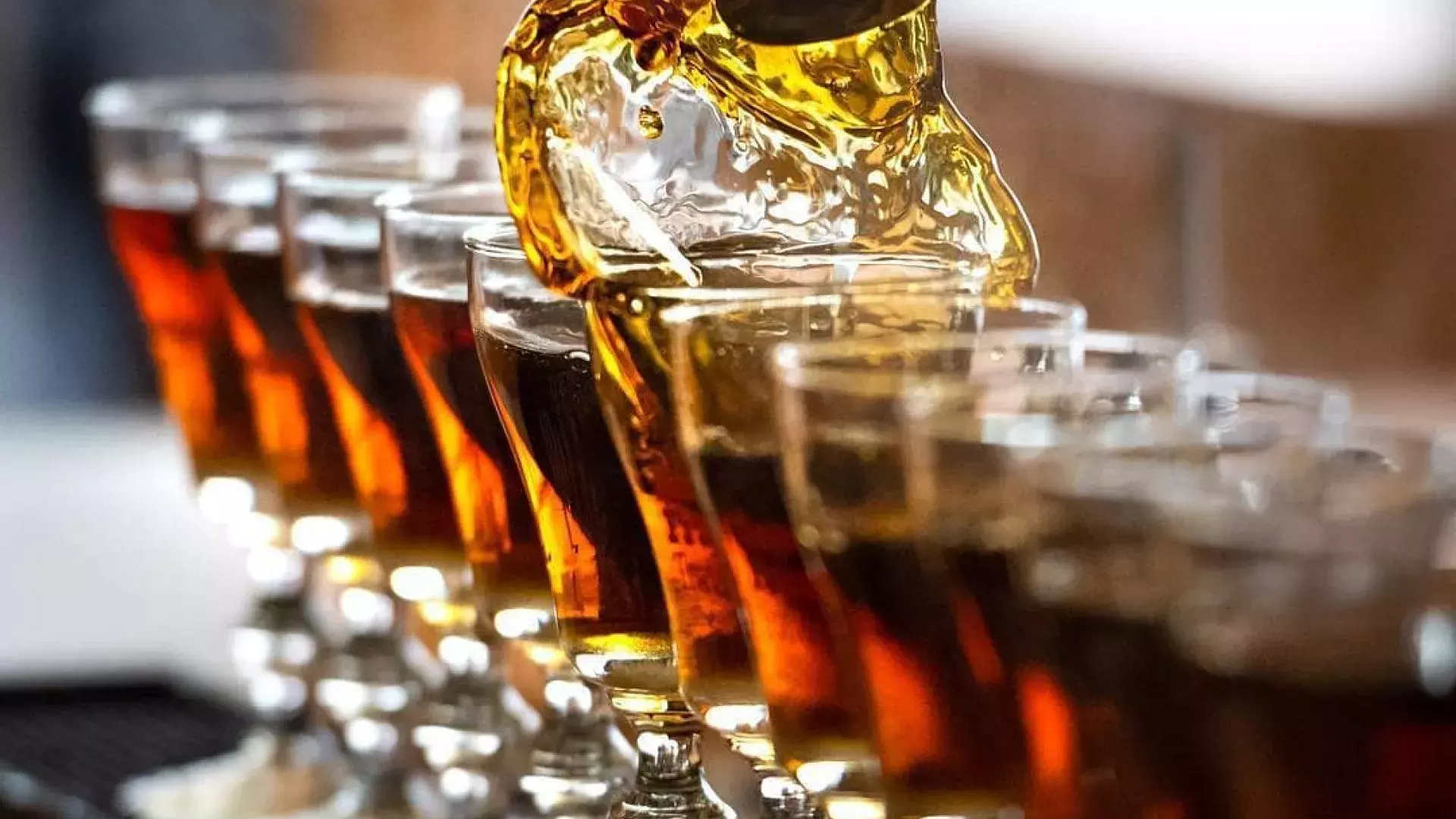 The Guide to

San Francisco's Historic Buena Vista Cafe

San Francisco may not be the original birthplace of Irish Coffee, but we are it's adopted hometown. Since 1952, visitors have come for Buena Vista Café's Irish Coffee, a recipe perfected right here in San Francisco.
The Historic Buena Vista Café
The building housing the Buena Vista Café started as a boarding house. In 1916, the first floor was transformed into a saloon. This was the start of what would become a San Francisco landmark, known across the country for its menu and history. Visitors come from around the world for fresh Dungeness crab, the breakfast served daily (until 1:30 p.m.), and a selection of lunch and dinner favorites.
While the Buena Vista Café is known for many things, its most famous achievement is introducing Irish coffee to America. It was a November night in 1952 when the owner, Jack Koeppler, challenged a Pulitzer Prize-winning international travel writer by the name of Stanton Delaplane to help him duplicate the Irish coffee served in Ireland's Shannon Airport.
After much trial and error — and a visit to the Shannon Airport — they were almost successful. However, they couldn't get the last piece of the puzzle right. The cream simply wouldn't float on top of the coffee as it did in the original. They didn't give up. They went to San Francisco's then-Mayor Elmer "Rob-Rob" Robinson, who also owned a dairy, for advice. They learned that cream aged 48 hours was far more likely to float. A legend was born.
The Café hasn't changed much since its early days, and neither has the recipe for Irish coffee. Today, many bars and restaurants serve this marvelous hot beverage, made possible by the persistence of the Buena Vista Café.
Making an Irish Coffee
Though nothing compares to a genuine Buena Vista Café Irish coffee, you can have a lot of fun trying to duplicate the recipe at home.
Preheat your glass by filling it with hot water, then emptying it.
Fill ¾ of the glass with high-quality hot coffee.
Add two cocktail sugar cubes.
Stir the coffee until all of the sugar has dissolved.
Add 1½ ounces of Irish whiskey.
Using a spoon, gently pour lightly whipped cream over the top.
Enjoy!
Menu Favorites
Come for the Irish coffee; stay for the delicious food! Some of the most popular menu items include Smoked Salmon Eggs Benedict and the Dungeness Crab Omelette, or one of the high-quality 100 percent Angus Beef burgers and steaks. Don't forget to order traditional bread pudding for dessert.
Getting There
No matter where you are in San Francisco, getting to the Buena Vista Café is simple. The most common method is to take a cable car. Any of the Powell and Hyde Street cars going in the direction of Fisherman's Wharf will bring you to the Café's entrance at the corner of Hyde Street and Beach Street.
Muni offers several other options to reach the Buena Vista Café. Any of the following lines will get you there:
F-Market and Wharves
19-Polk
30-Stockton
39-Coit
49-Van Ness/Mission
If you are walking from Fisherman's Wharf, you will find the Café just above Aquatic Park. Walk along Jefferson Street towards the Golden Gate Bridge. Turn left on Hyde Street. You will find the Café on the corner of Hyde Street and Beach Street.
Nearby Attractions
The Buena Vista Café is just a short walk from Fisherman's Wharf, which boasts a wide variety of exciting activities. There is something to match every interest, including these popular attractions:
Ghirardelli Square
Originally built in 1862 as the Pioneer Woolen Mill and one of San Francisco's oldest buildings, Ghirardelli Square is a culinary destination with unspoiled views of Alcatraz Island and the bay. Ghirardelli Square has something for all tastes. Come for the views, stay for the Ghirardelli Chocolate!
Musée Mécanique 
The Musée Mécanique has the largest privately owned collection of coin-operated antique video game machines and musical instruments, and it costs nothing to walk inside. You can play some of the games for just a penny, though some cost as much as a dollar. A visit to this museum is fun for everyone, from video game novices to vintage video game connoisseurs. Open 365 days a year.
Maritime Research Center
If you have ever dreamed of sailing the seven seas or you have a fascination with the rich maritime history of San Francisco, the Maritime Museum at the Maritime Research Center is for you. Step back in time with the collection of 6,000 historical archaeology artifacts, 500,000 photographs and 600 oral histories that examine every detail of life on the ocean.
PIER 39
PIER 39 is consistently at the top of San Francisco visitors' bucket lists. It's a destination that appeals to people of every age for amazing seafood, magnificent views, and adorable sea lions putting on a show (there's even a dedicated Sea Lions Webcam!) Be sure to visit Aquarium of the Bay for an underwater adventure and to learn about local aquatic animals.
Skygate Sculpture
Don't leave Fisherman's Wharf without a visit to Skygate, the outdoor sculpture by artist Roger Barr. This piece was the first of a series of public art pieces on San Francisco's Embarcadero.
---