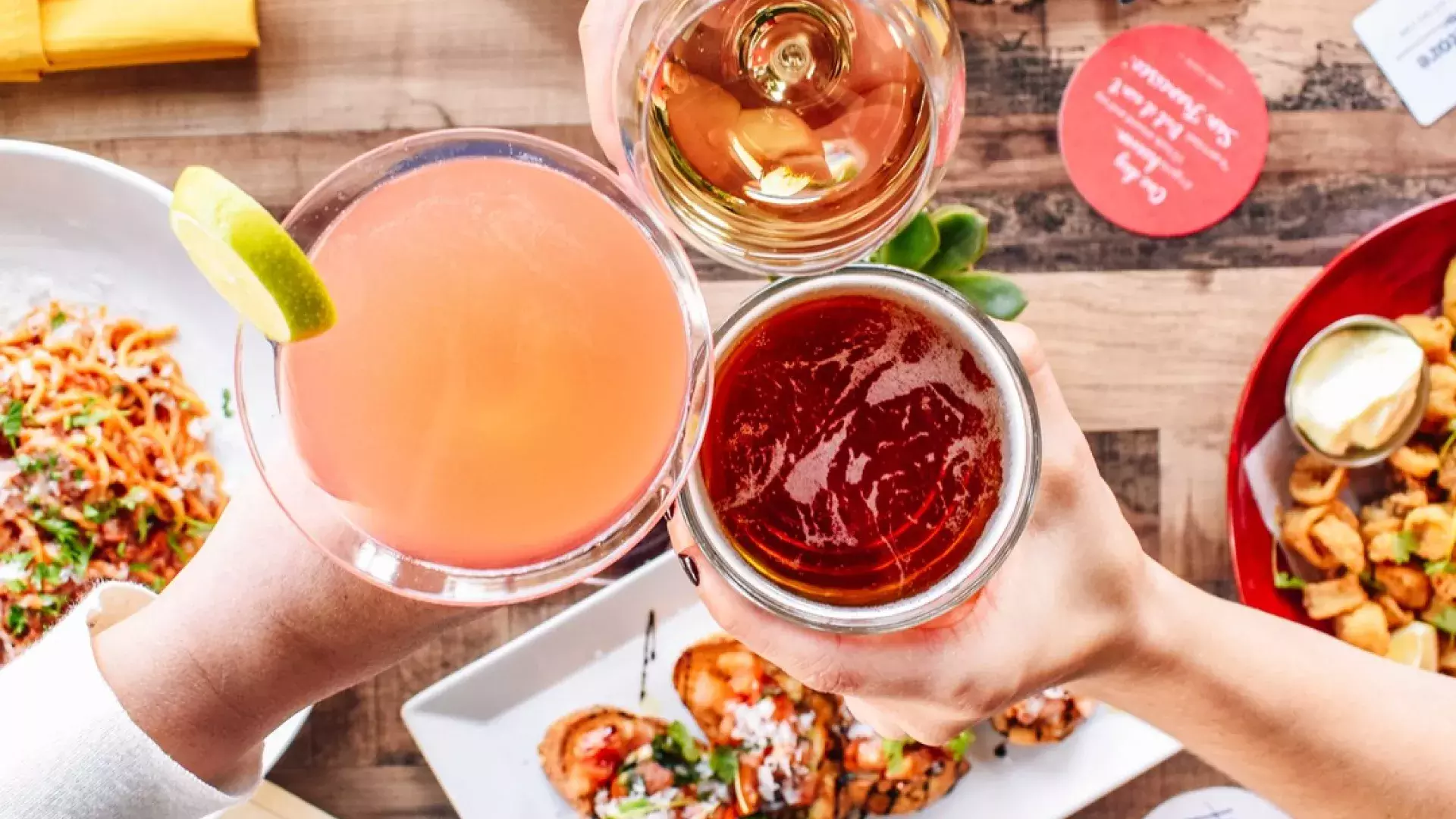 Where to Eat in Fisherman's Wharf
Come hungry to this popular San Francisco destination!
Once a bustling waterfront where fishermen would unload heaps of Dungeness crab, Fisherman's Wharf is now an attraction on every visitor's itinerary. Home to world-famous Irish coffees, just-out-of-the-oven sourdough bread, and the cutest San Francisco residents—the sea lions—it's no wonder it's such a crowd-pleaser. It is also home to a number of delicious restaurants. When you visit Fisherman's Wharf, bring your appetite.
Boudin Bistro
160 Jefferson St.
You can't visit Fisherman's Wharf without stopping at Boudin Bistro to taste the original sourdough bread that put San Francisco on the map. It's been imitated across the world but never replicated. See with your own eyes where bakers make bread with a recipe they've nurtured since 1849. Afterward, head upstairs to the full-service restaurant that offers some of the best bay views in the city, with panoramic sights of Alcatraz, Angel Island and Marin.  
Dishes to get: Clam Chowder Breadbowl
Brick & Beam
555 North Point St.
Located within the Hyatt Centric Fisherman's Wharf, Brick & Beam celebrates the heritage of the historic neighborhood with culinary craftsmanship in a stunning space of brick, wood and steel. This is the spot for appetizers, TVs and getting chummy with the bartenders. 
Dishes to get: Crispy Gilroy Garlic Fries, Truffle Mushroom Pizza
Cioppino's
400 Jefferson St.
Cioppino is a flavorful seafood soup that has been proudly served in San Francisco for over 100 years. In fact, it's so good that they named their restaurant after it! Cioppino's has a prime location that overlooks the San Francisco Bay. 
Dishes to get: Cioppino, Dungeness Crab Cakes
The Grotto
2847 Taylor St.
Another Fishermen's Wharf stalwart that harkens back to the neighborhood's fishing origins is The Grotto, serving seafood since 1935. The original restaurant (still in the same spot) was decorated in a Venetian motif, with painted mooring poles reminiscent of Venice. Today, it's a great place to sit down, grab a cocktail and fresh seafood, and marvel at how far it has come. 
Dish to get: Dungeness Crab Sandwich
Fog Harbor Fish House
PIER 39
From the family who developed PIER 39 comes the first restaurant in Fisherman's Wharf to serve 100% sustainable seafood: Fog Harbor Fish House. Still family-owned and operated, you can see the Simmons family in the dining room on a daily basis. 
The Grand Marshall of the 2023 Chinese New Year parade, Martin Yan, has collaborated with chefs at Fog Harbor Fish House to unveil a special menu for the two weeks of Lunar New Year. The dish is titled "Spicy Red Envelope Dungeness Crab," first made famous in "Martin Yan's Asia" cookbook.  
Dishes to get: Spicy Red Envelope Dungeness Crab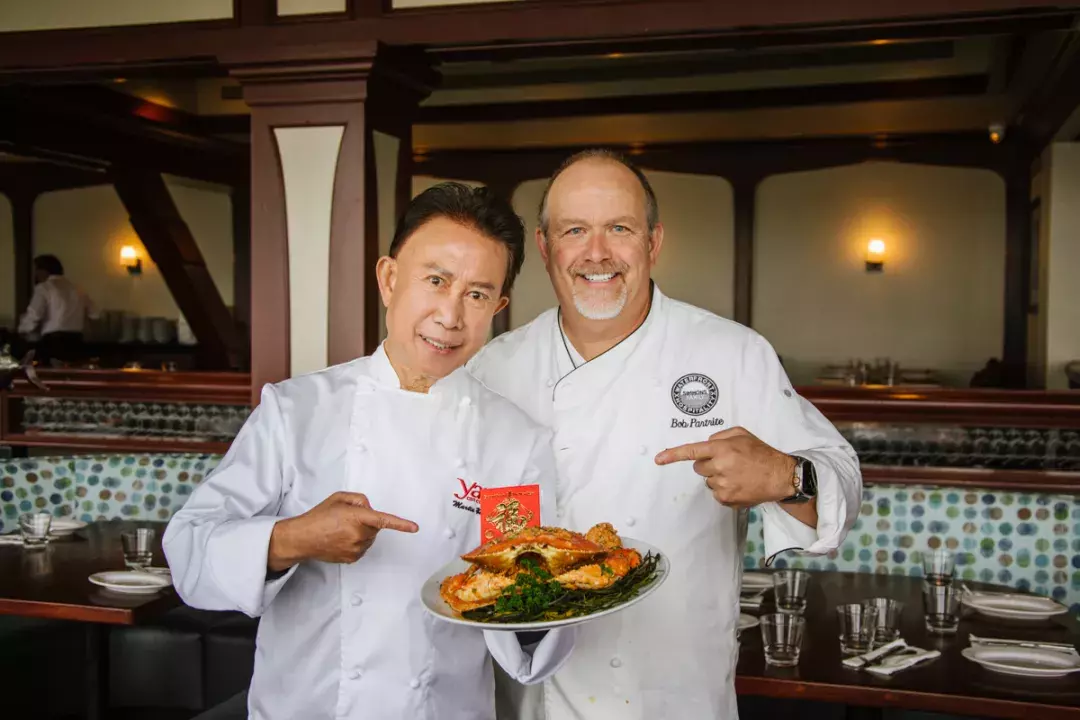 McCormick & Kuleto's
900 North Point St.
Located in historic Ghirardelli Square in the William Wurster Building, McCormick & Kuleto's was created in 1991 by two friends, San Francisco restaurant designer Pat Kuleto and restaurateur Bill McCormick. They designed this restaurant using their surroundings as their inspiration. Once you step inside, you'll see why it was included in the 49-Mile Scenic Drive and is designated a San Francisco Landmark. 
Dishes to get: Alaskan King Crab Claws, Stuffed Atlantic Salmon
Palette Tea House & Dim Sum
900 North Point St.
Some of the most colorful dim sum in San Francisco can be found in Ghirardelli Square at the Palette Tea House & Dim Sum. A modern perspective of Cantonese cooking comes from the family behind Koi Palace and Dragon Beaux. You'll find a Pacific-inspired cocktail list that rounds out the casual atmosphere along with dim sum. 
Dishes to get: Palette Dim Sum Sampler, Custard Crystal Dumpling, and Black Swan Taro Puff
Pescatore
2455 Mason St.
You don't have to leave the neighborhood if you want an expertly made cocktail. Just head to Pescatore inside the Hotel Zoe. Not only is their signature cocktail menu great, but so is the food. 
Dishes to get: Shrimp Ravioli, Fried Calamari
Scoma's
1965 Al Scoma Way, Pier 47
Scoma's, family-owned and operated for almost 50 years, has a commitment to quality seafood and service. The fact that they own their own boat, which goes out to catch its own fresh fish, shows that Scoma's walks the walk. 
Dishes to get: Lazy Man Man's Cioppino, King Salmon Crudo
Surisan
505 Beach St.
While seafood is ubiquitous in Fisherman's Wharf, you can still find diverse cuisine. Enter Surisan, a California-fied take on Korean food. You will find Korean classics like bibimbap, jook, and pajun alongside brunch classics like Millionaire's Bacon, stuffed french toast, and ricotta pancakes. 
Dishes to get: Pimped Up Ramyun (think overspilling Cup 'O Noodles) 
This is just a small sampling of the many delicious restaurants in Fisherman's Wharf. We strongly recommend that you walk around the neighborhood and see which restaurant calls out to you. You won't be disappointed.
---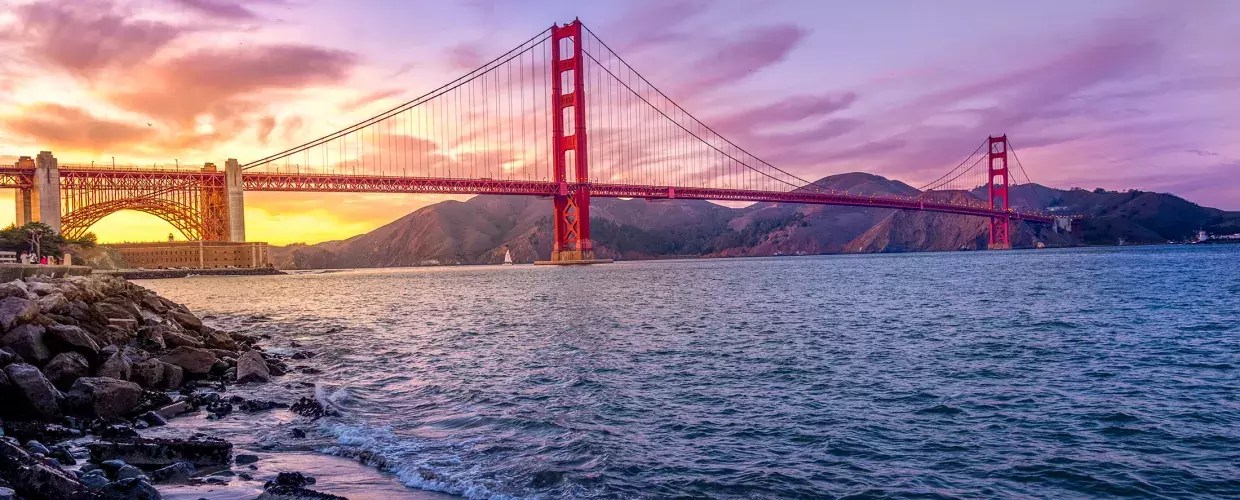 Stay Connected with SF
Sign Up for Our Newsletter
Be the first to know about upcoming events and festivals, new restaurants, special deals, and everything else happening in the City by the Bay.