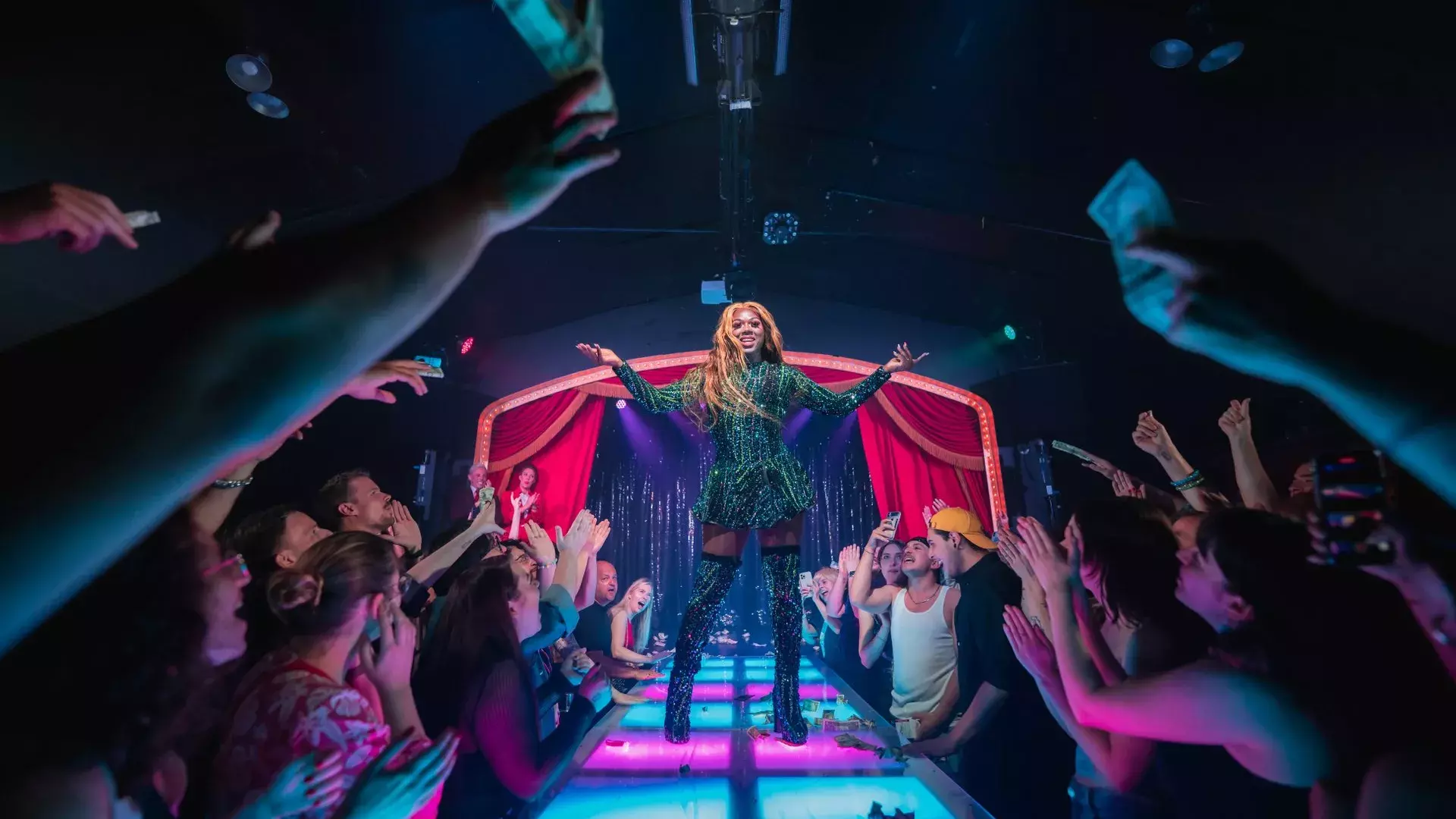 The Best Nightclubs in San Francisco
Whether you want '80s hits, hip-hop classics, or heart-pumping EDM, these nightclubs in San Francisco will have you dancing the night away.
Pulsating and unapologetic, San Francisco nightlife is characterized by a diverse mix of locales, ranging from small underground spaces to sprawling, multilevel venues.
The city has always been at the forefront of the music scene, with a rich history of producing and nurturing emerging artists and DJs. Whether you into hip hop, EDM or '70s disco, San Francisco nightclubs have something to offer everyone.
You'll also discover a wide variety of after-hours performances, including incredible drag, cabaret, comedy and art shows. If you're looking for some of the best places to party in the city, look no further.
1015 Folsom
1015 Folsom St. Thurs., 9 p.m - 2 a.m.; Fri- Sat., 10 p.m - 3 a.m. (415) 991-1015
Located in the heart of the SoMa district, 1015 Folsom is a 20,000-square-foot, multi-level nightclub that promises a thrilling experience for those seeking a night of music and dancing. This sprawling venue features five rooms on three different levels, each with its own distinct vibe, where guests can dance to the music of renowned local and international DJs. 1015 has been a long-time nightlife staple; at one in the 90s, it was one  of the only venues outside of New York and Chicago to play electronic music. There is no dress code, so wear whatever you like.
Visit 1015 Folsom
Temple Night Club
540 Howard St. Fri and Sat., 10 p.m - 2 a.m. (415) 851-9551
Temple is high-end club with an eco-conscious mindset in the Financial District. Known for their large capacity and futuristic lighting system, this club definitely offers an over-the-top, Vegas experience (if that's your vibe). The dance floor on the main level is adorned with 50,000 floor-to-ceiling LED bulbs and offers access to VIP booths, mezzanine tables and box suites. If you're more into dancing and less into bottle service, go downstairs to LVL 55, an underground club that spins mostly hip-hop music. Temple does charge a cover fee, so keep that in mind when you visit.
Visit Temple Night Club
Monarch
101 6th Street  Wed - Thurs., 9 p.m - 2 a.m.; Fri - Sat., 9 p.m - 2:30 a.m.; Sun., 9 p.m - 2 a.m. (415) 284-9774
This beautifully designed, vintage-inspired nightclub features exposed brick walls, chandeliers, stained glass, and a spacious downstairs dance floor. An eclectic, fun space, Monarch showcases a mix of performers from DJs to live indie bands and even an occasion aerialist. Their upstairs area features a well-equipped bar and lounge with a variety of craft cocktails. You can even rent their secret space in the back (aptly titled The Emperor's Drawing Room) for a private happy hour. While there is free entry to the bar, there is always a cover fee for the dance floor downstairs.
Visit Monarch
Public Works
161 Erie St. Fri. and Sat., 9 p.m - 3 a.m. (415) 496-6738
Unlike other nightclubs, this Mission space boasts a focus on local community involvement and artistry. The nightclub regularly hosts unique events such as art shows, live performances, and interactive experiences that celebrate the local culture. Whether you're a music lover, art aficionado, or just want to dance, Public Works Nightclub is the perfect nightclub for experiencing San Francisco's cultural diversity and creativity. After all, their motto is "giving the people what they want."
Visit Public Works
Audio
316 11th St. Fri- Sat., 10 p.m - 2 a.m.  
"Designed by sound fanatics for sound fanatics," Audio Nightclub is a must-visit for any music lover seeking a truly immersive experience. With two floors and top-of-the-line speakers, Audio proclaims to have the best-sounding surround system in San Francisco. It also has spectacular visuals, featuring a 3D lighting system, LED tunnel, and infinity-mirror vortex. While there is no formal dress code, it is recommended to dress up a bit on busier nights to avoid being turned away at the door. If you're passionate about techno, EDM, and deep house, Audio is the club for you. Just be ready to stay out all night.
Visit Audio
DNA Lounge
316 11th St. Mon., 8:30 p.m. - 2:30 a.m.; Fri. and Sat., 9 p.m. - 2:30 a.m. (415) 626-1409
This venue has been hosting unforgettable nights since 1985. DNA lounge is well equipped for a good time, with four spacious dance floors, state-of-the-art sound and lighting systems, and a constantly changing roster of DJs and other performers. On Saturday nights, locals flock to the club's Bootie Mashup parties (tickets available at the door), where you can hear your favorite pop-hits mixed and mashed together.
Visit DNA Lounge
Oasis
298 11th St. Thurs. - Sat., 6 p.m - 2:30 a.m.; Sun., 4 p.m - 8 p.m. (415) 795-3180
Located in a former bathhouse, Oasis is an LGBTQ+ nightclub and event space with plenty of parties to offer. Opened on New Year's Day of 2015 by two local drag legends, the 8,000-square-foot warehouse is known for its incredible drag parties and eccentric comedy shows. Come to Oasis for cabaret, performances from local and visiting drag stars, as well as DJs and other musical acts. There's something for everyone at Oasis.
Visit Oasis
Cat Club
298 11th St. Thurs - Sat., 6 p.m - 2:30 a.m.; Sun., 4 p.m - 8 p.m. (415) 703-8965
Cat Club is a SoMa nightlife Institution that's been active for over three decades, drawing a diverse, energetic crowd that enjoys a judgment-free atmosphere. Watch people groove in the go-go cages, enjoy nightly drink specials, and even check out the infamous smoking alley outside (you'll have to lookup the name yourself). Cat Club is known for its themed events and hosts a famed 80s night weekly. The club has plenty of other dance parties monthly, ranging widely in genre from goth to 70s disco.
Visit Cat Club SF
The Midway
900 Marin St Mon - Fri., 10 a.m - 3:00 p.m. Club hours vary by event
The Midway is 40,000 square feet of fun in San Francisco's Bayview neighborhood. You can find musical performances from your favorite artists, workshops, exhibitions, and other fantastic events here. Its sprawling size and impressive layout feature a main room, lounge, and large outdoor area that serves food from their cafe. The club is also known for its studio residency program featuring a gallery with both emerging and mid-career artists on show. The Midway is the perfect urban playground for adults and a great place to spend a night out. 
---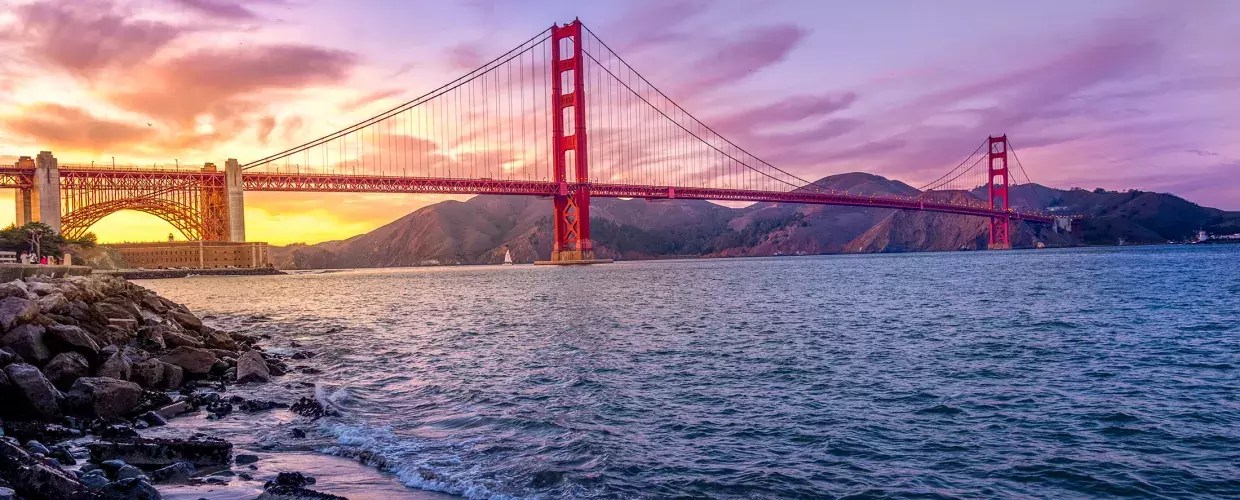 Stay Connected with SF
Sign Up for Our Newsletter
Be the first to know about upcoming events and festivals, new restaurants, special deals, and everything else happening in the City by the Bay.