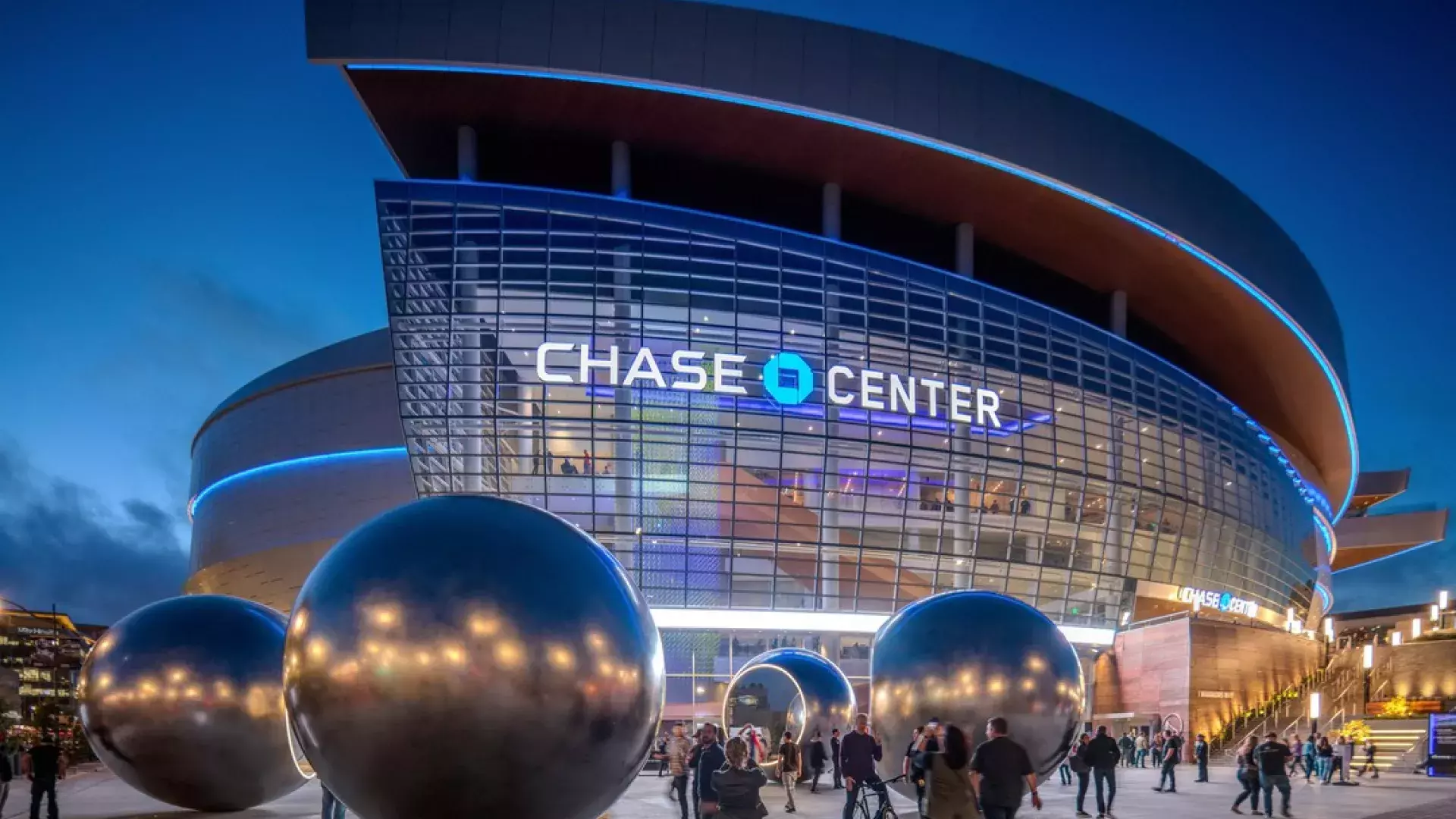 Best Places To Watch The Warriors Play In San Francisco
Check out the best places in San Francisco to watch the Golden State Warriors.
"Warr-i-ors, Warr-i-ors, Warr-i-ors." The triple-cadence chant echoes in bars around San Francisco as the Golden State Warriors play for another title. Led by superstars Steph Curry, Klay Thompson, and Draymond Green, this team of savvy veterans and talented youngsters is well-coached, versatile at both ends of the floor, and is ready to defend their championship. Watching a game with hordes of the Dubs Nation faithful is almost as exciting as being in the arena.
Check out some of our favorite places in San Francisco to watch the Golden State Warriors make another run at an NBA title.
Thrive City at Chase Center
1 Warriors Way
If you can't make it inside Chase Center, then take in the game outside on the massive big screen at Thrive City. Enjoy the camaraderie of thousands of passionate Warriors fans on home soil! Get great eats and drinks at Gott's Roadside, Dumpling Time, Harmonic Brewing, and more!
Golden Gate Tap Room
525 Sutter at Powell St.
Go Dubs-nation crazy with over 20 screens and 100-plus beers at the Golden Gate Tap Room. In between big Warriors moments, you can also play game hall classics like shuffleboard, SkeeBall, Foosball, arcade games and pool tables. Hours: Open for every game.
Bartlett Hall
242 O'Farrell St.
Local craft and house-brewed beers, artisanal cocktails, and California-focused wines is what you'll find at Bartlett Hall, located right in the heart of Union Square. Hours: Open for every game.
Blackthorn
834 Irving St.
Celebrate the Warriors in the Inner Sunset neighborhood at a bar for true locals and diehard fans. Blackthorn allows you to bring in outside food from the many great nearby restaurants and features an extensive beer list (with pitchers!) for you and your friends to enjoy. You can even enjoy the fresh air and watch the game in their backyard patio or shoot a game of pool during halftime. Hours: Open for every game.
Brick & Beam @ the Hyatt Centric Fisherman's Wharf
550 North Point St.
Celebrate the Warriors at one of the best restaurants and bars in the iconic Fisherman's Wharf area. Watch games from 12 HDTV screens ranging from 55 to 60-inches, with individual speaker boxes for your table. Hours: Open for every game.
Emporium SF
616 Divisadero St.
There's no such thing as a bad view when you watch sports on the 50-foot big screens at Emporium SF. Get there before the game or stay late to play all of the retro video games, table games, and pinball! What more could a Warriors fan ask for on game day? Hours: Monday-Friday 4 p.m.-2 a.m.; Saturday and Sunday 2 p.m.-2 a.m.
Hi Tops
2247 Market St.
Featuring cold pitchers and hot catchers, Castro's original and only gay sports bar is the perfect viewing spot to watch the Golden State Warriors inch closer to becoming champions! Watch the final match(es) on multiple hi-res screens situated throughout the entire bar. Hours: Saturday 10 a.m.-2 a.m.; Sunday 10 a.m.-12 a.m.; Monday-Wednesday 4 p.m.-12 a.m.; Thursday-Friday 4 p.m.-2 a.m.
Jasper's Corner Tap & Kitchen
401 Taylor St.
Jasper's will keep even the most jaded Warriors fan happy on all game days. It's the perfect place to watch the Dubs on 12 flat-screen TVs and an impressive list of locally brewed beers ($5 pints during NBA Finals!) and gastropub fare. Hours: Open for every game.
The Royal Exchange
301 Sacramento St.
If you're downtown, it's hard to miss The Royal Exchange. Located at the corner of Front and Sacramento streets, the windows of this landmark bar and restaurant are always decorated in blue and gold come play-off time. With 17 TVs and 72 taps, you won't run out of options. Hours: Open for every game.
Trademark + Copyright
1123 Folsom St.
Indulge in craft cocktails, bar bites, and boozy desserts. This fun sports bar has 10 high definition TVs, a game room and an open air patio. Hours: Monday-Thursday 4-11 p.m.; Friday 4 p.m.-1:30 a.m.; Saturday 11-1:30 a.m.; Sunday 10 a.m.-9:00 p.m.
Wipeout Bar & Grill
PIER 39
Watch the Golden State Warriors in HD on the projection screen at Wipeout Bar & Grill at PIER 39. Full bar. Hours: 9 a.m.-10 p.m. every day.
---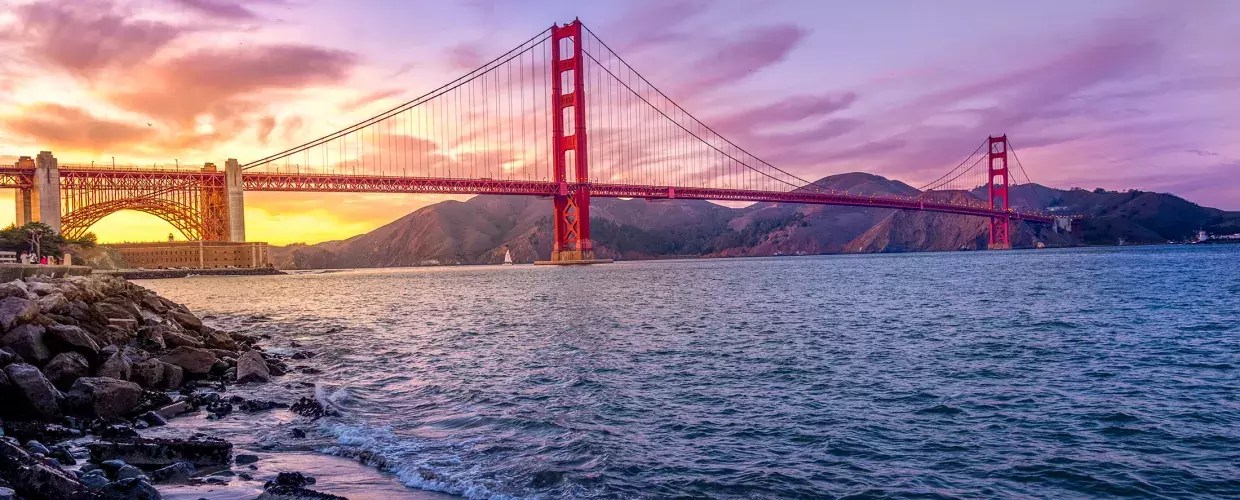 Stay Connected with SF
Sign Up for Our Newsletter
Be the first to know about upcoming events and festivals, new restaurants, special deals, and everything else happening in the City by the Bay.