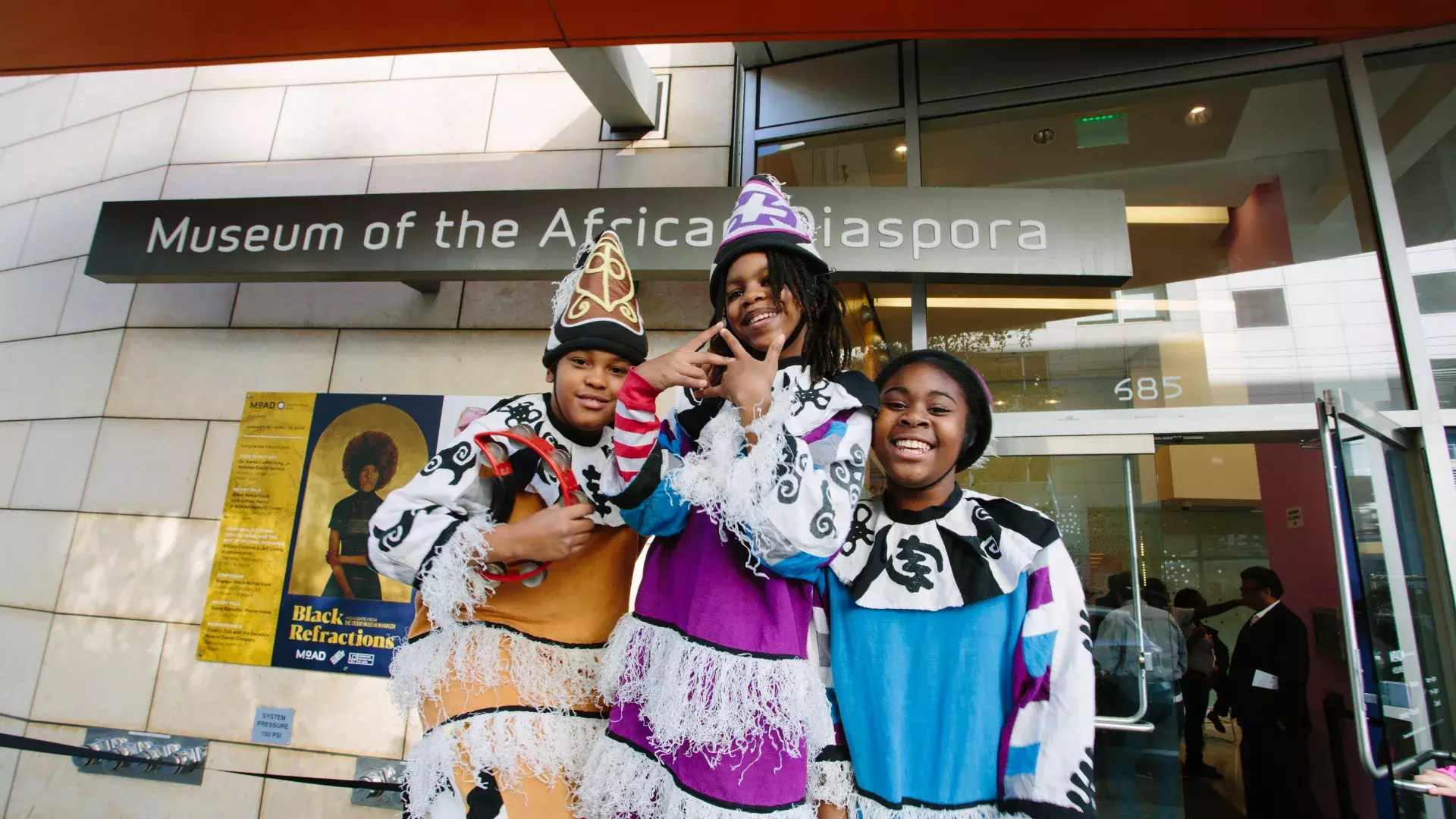 Celebrate Black History Month With These Cultural Happenings in San Francisco
Celebrate Black History Month in and around San Francisco this year.
San Francisco will celebrate Black History Month with an exciting slate of events to commemorate the contributions of African-Americans within our city, across our nation, and throughout our history. 
Plan ahead, purchase tickets, and gather your friends to take part in all of the excitement here in San Francisco and the East Bay. If your calendar is already looking full, don't worry; you can plan an excursion of your own to experience San Francisco's Black culture any time of year.
Exhibitions & Conversations
Museum of the African Diaspora (MoAD)
685 Mission St.
MoAD is currently housing "The New Black Vanguard: Photography between Art and Fashion" 
This exhibition highlights the work of 15 contemporary fashion photographers—from London to Lagos, New York to Johannesburg—whose images present radically new perspectives on the medium of photography and art, race and beauty, and gender and power.
Curated by renowned New York curator and critic, Antwaun Sargent and organized by Aperture, New York, the exhibition includes over 100 select works from groundbreaking artists, including Tyler Mitchell, the first Black photographer hired to shoot a cover story for American Vogue. The work of this international community of Black photographers has been widely viewed and is reinfusing the contemporary visual vocabulary around beauty and the body with new vitality and substance.
Oakland Museum of California 
1000 Oak St.
At the Oakland Museum of California, Angela Davis — Seize the Time examines the image, influence, and activism of the Oakland-based icon. Traveling to the West Coast after its debut at the Zimmerli Art Museum at Rutgers University, Seize the Time offers a deeper look into the life of Angela Davis through the lens of race, gender, economics, and policy.
With a focus on her arrest, incarceration, trial, and the national and international campaigns to free her, Seize the Time highlights Davis's legacy as well as her ongoing role as an important contemporary figure for artists and activists. The exhibition features a range of powerful materials, including contemporary and historical artworks, media, literature, sketches, rare manuscripts of Davis's philosophical and activist writings, and a dedicated archive on Angela Davis drawn from the collection of Lisbet Tellefsen. Using archival Angela Davis materials as both the heart of the exhibition and a source, visitors to Angela Davis — Seize the Time are given the opportunity to investigate how we remember, preserve, and activate radical Black history.
San Francisco Public Library
100 Larkin St.
The San Francisco Public Library champions black history and culture with special music, dance, crafts and storytelling events at every branch in the city. "More Than a Month" features more than 80 film screenings and literary events, interactive events for teens and hands-on activities for all ages.
Explore & Tour
The African-American Freedom Trail
Various Locations
The African-American Freedom Trail tells how African-American pioneers in San Francisco changed the world. Learn about the legacies of great African-American figures such as Capt. William Alexander Leidesdorff, Mary Ellen Pleasant, Sargent Johnson and Dr. Carlton B. Goodlett. Tours are offered almost daily during February or you can take a self-guided tour of the trail.
---