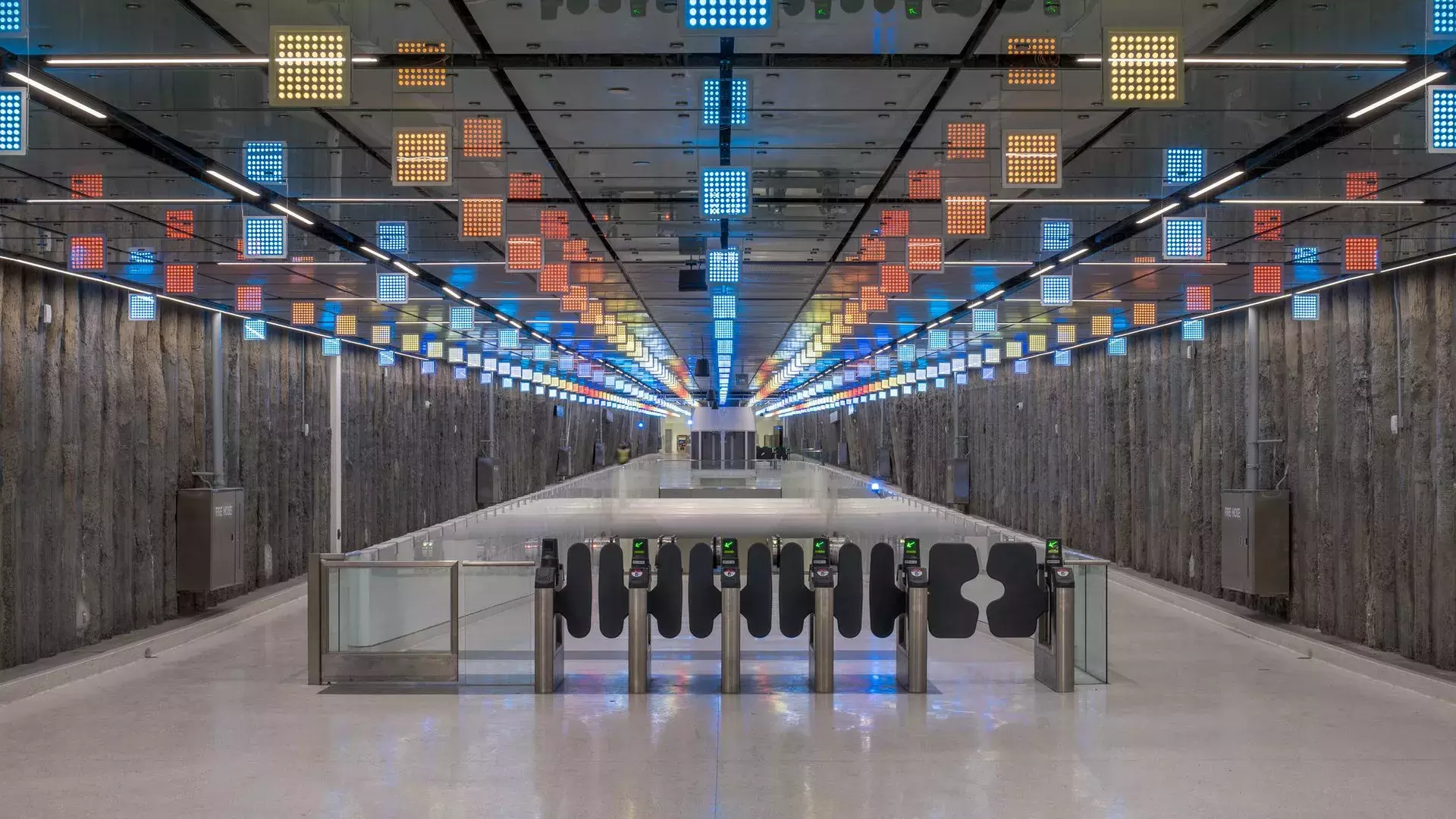 Things to Do

Along San Francisco's Central Subway

A number of San Francisco's most exciting attractions can be found along the new Central Subway route. All aboard!
San Francisco is one of the most beautiful, exciting, and diverse cities in the world. It's no wonder that visitors and locals alike love exploring all it has to offer. Now, it's even easier to get around thanks to the Central Subway. Learn about the many great attractions you can visit along the route.
Chinatown
San Francisco's Chinatown is not to be missed. This is the oldest and largest Chinatown in North America. You could spend an entire day (or more) wandering the streets and visiting all of the shops and wonderful restaurants.
The Central Subway's northern terminal is the Chinatown-Rose Pak station. Here are just a few of the neighborhood highlights.
The Chinatown Gate
Take a photo at the Dragon Gate, which is the entrance to Chinatown on Bush Street. The gate, featuring carved dragons and koi, has been in place since 1969.
Grant Avenue
If you are looking for souvenirs, take a walk along Grant Avenue. You'll find Chinese-style lampposts, temples, and even red lanterns hanging above the street. It's what people picture when they imagine a trip to Chinatown.
Stockton Street
While most of the gift shops are on Grant Avenue, you'll find bustling produce markets along Stockton Street. You can also find herbal shops, tea shops, and more. Remember to wander through some of the side streets and alleys, too, for unexpected gems.
The Chinese Historical Society
965 Clay St.
Spend a little time at this museum and cultural center, which is open from 11 a.m. to 4 p.m., Wednesday through Sunday, and learn about the history and tradition of San Francisco's Chinatown and larger, diverse Asian-American communities.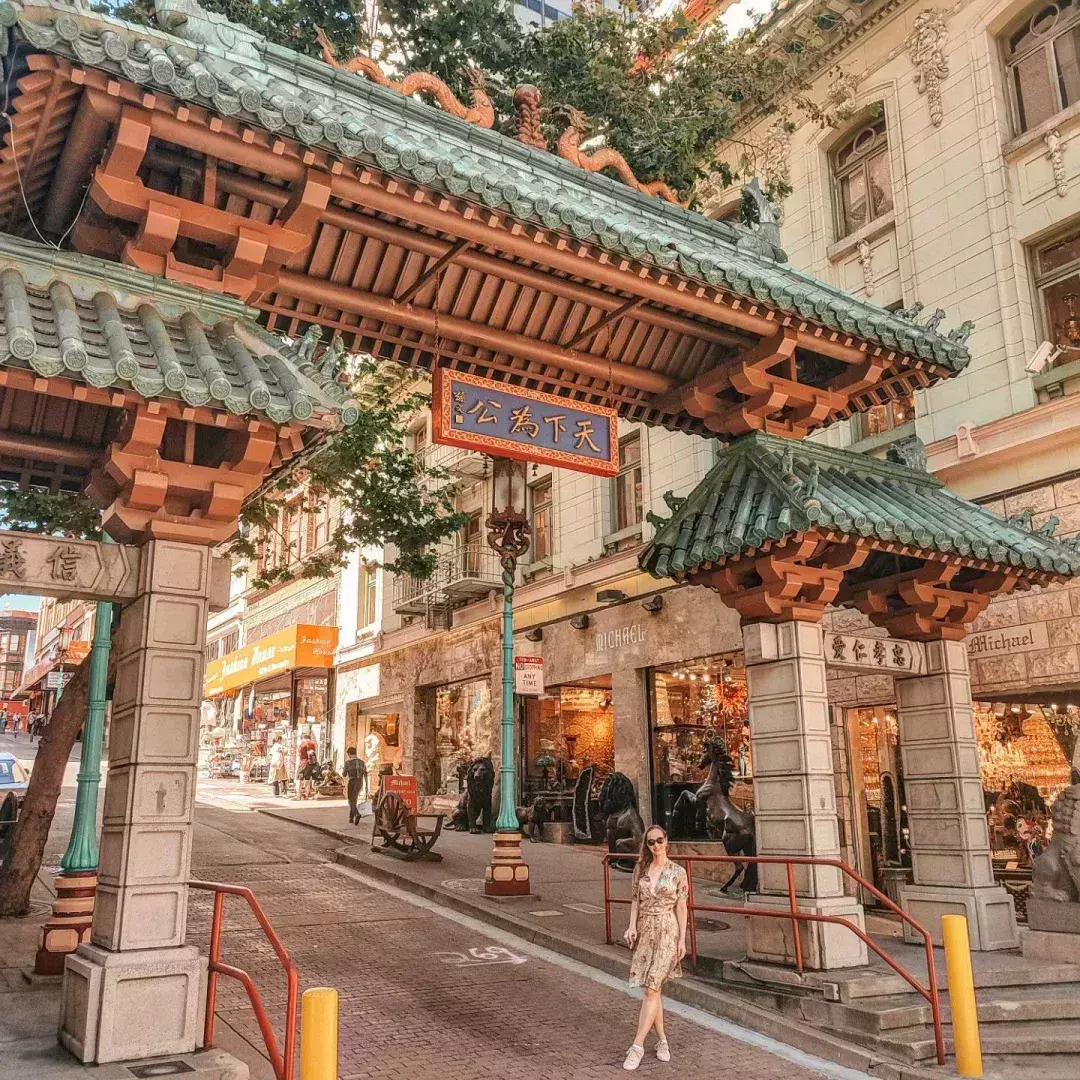 Union Square
Next stop: Union Square/Market Street! Union Square includes luxury shopping destinations, San Francisco's theater district, and historic landmarks. You will also find plenty of gorgeous hotels in the area.
Shopping
High-end shops near Union Square include Tiffany's, Neiman-Marcus, and Louis Vuitton. Along Maiden Lane, you will find Chanel and Marc Jacobs. From 11 a.m. to 6 p.m., Maiden Lane is only for pedestrians. Westfield San Francisco Center is just across Market Street. Here, you can find a range of stores including Banana Republic and Michael Kors.
Theaters
Maybe you want to catch a show during your visit. The Curran, which hosts crowd favorites as well as bold new works, sits right beside American Conservatory Theatre's Toni Rembe Theater. A few short blocks away is the San Francisco Playhouse, an intimate space that puts on both dramatic plays and romantic musicals.
Art Galleries
Art and San Francisco go hand-in-hand, which means you'll find plenty of galleries throughout Union Square.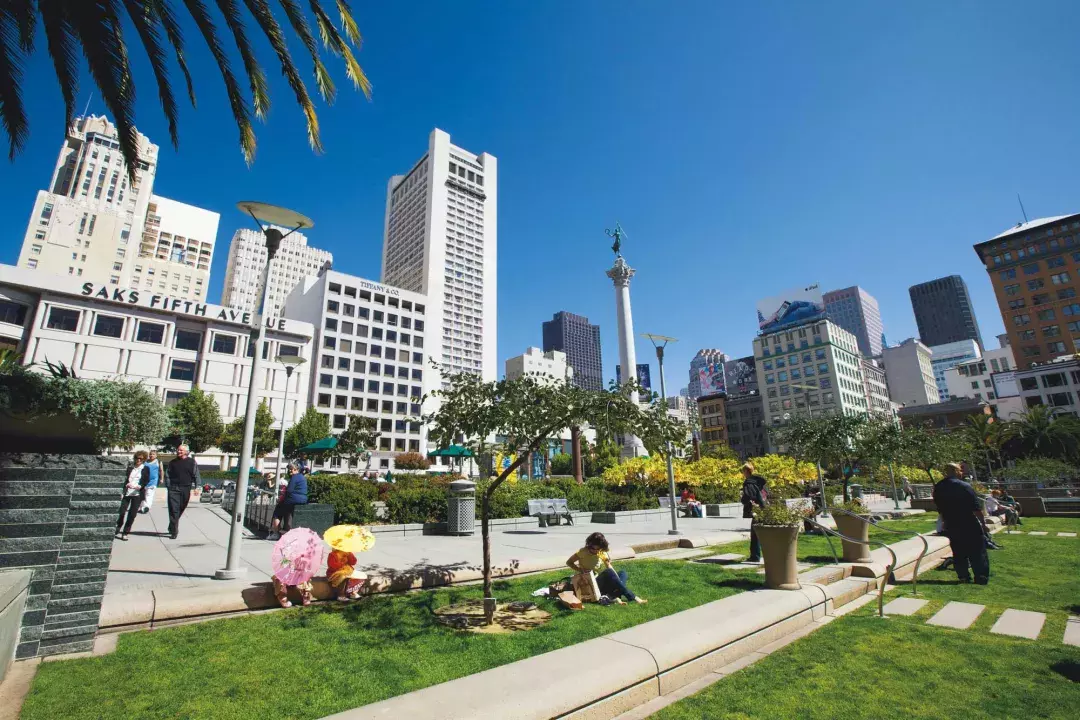 Yerba Buena
Disembarking at the Yerba Buena-Moscone Center stop is the easiest way to explore San Francisco's cultural institutions. There are so many in this neighborhood!
San Francisco Museum of Modern Art
151 Third St.
SFMOMA is a must-visit destination. Its Living Wall located outside on Floor 3 features more than 19,00 plants. This is the largest living wall in the nation, and it's a sight to behold.
On Floors 2 and 5, you can see a range of murals from local Bay Area artists, including Michael Jang and Sadie Barnette.
Of course, the museum also has places to grab a drink and a bite to eat, including Grace, Steps Coffee, and Floor 5, which is located in the Sculpture Garden. Don't forget to grab a memento at the museum store, which has prints, mugs, hats, books, and more.
The museum is open Monday and Tuesday from 10 a.m. to 5 p.m., Thursday from 1 p.m. to 8 p.m., and Friday, Saturday, and Sunday from 10 a.m. to 5 p.m.
Museum of the African Diaspora
685 Mission St.
This Smithsonian-affiliated institution chronicles the history, influence, and consequence of the African diaspora, examining and challenging our shared heritage. MoAD has drawn sculptors, artists, and even chefs from around the world to create unique visitor experiences.
The museum is open Wednesday through Saturday, 11 a.m. to 6 p.m., and on Sundays from noon to 5 p.m.
Contemporary Jewish Museum
736 Mission St.
Celebrating Jewish tradition and the artistic trailblazers who keep it alive, CJM strives to connect people of all faiths with bold ideas, inspiring art, and exciting events. The museum has a constantly rotating schedule of visiting exhibitions, so there's no telling what you might find there during your stay. 
The museum is open Thursday through Sunday, 11 a.m. to 5 p.m.
Yerba Buena Gardens
Yerba Buena Gardens encompasses three city blocks, bound between Market and Folsom streets north and south and Third and Fourth streets east and west. In addition to some amazing public art, you'll find more culture enjoy, including performance venues, fountains and gardens, and even free concerts.
Martin Luther King, Jr. Memorial
Toward the Howard Street side of the Gardens is San Francisco's monument to civil rights leader Dr. Martin Luther King, Jr. This wide, stone memorial is inscribed with the words of Dr. King and others. You can walk behind the curtain of gently falling water that hangs over the memorial for a unique perspective.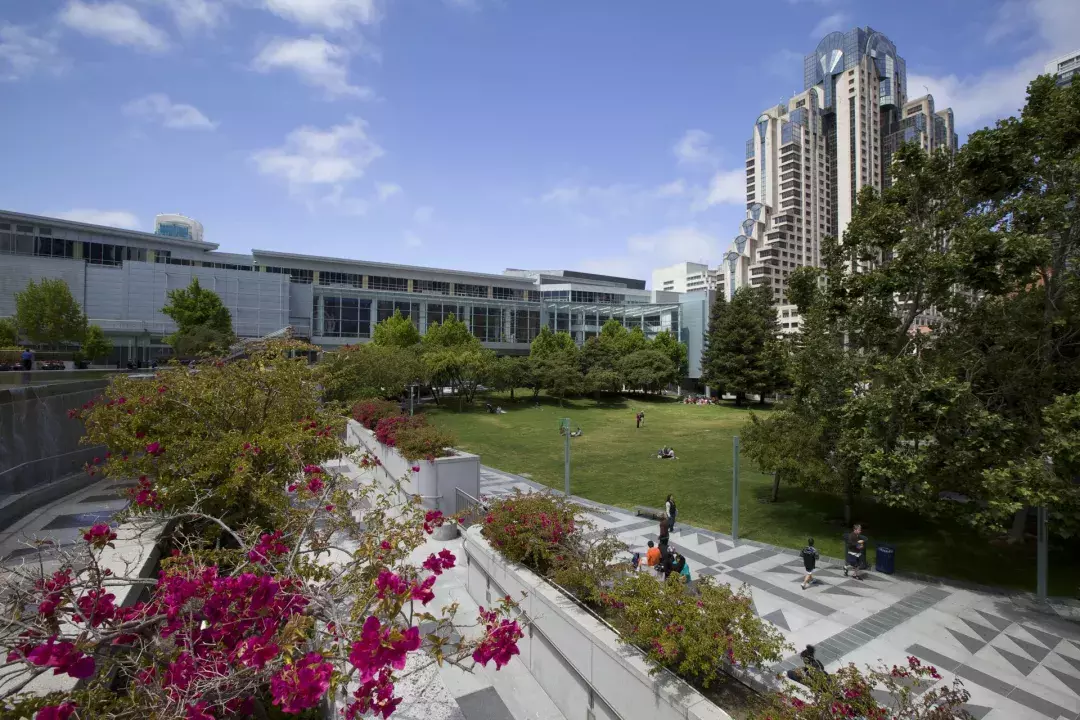 SoMa
Oracle Park
Oracle Park is the home of the San Francisco Giants. If you are a fan of baseball and happen to be in San Francisco during the season, consider getting some tickets to a game.
One of the best things about visiting any ballpark is trying some of the unique foods they have. You'll find that Oracle Park has some of the best food in baseball. You can find crab sandwiches, bacon-wrapped hot dogs, pizza, poke bowls, gyros, lumpia, and more.
Even if it's not during baseball season, you can still book a tour of Oracle Park. Get a behind-the-scenes look at places most people don't get to visit. This includes the field, the Giants' dugout, the press box, and other locations.
Oracle Park is also home to a range of other events throughout the year including concerts from popular artists and groups like Blackpink.
You can easily get to the ballpark by taking the Central Subway to the Fourth and King streets stop.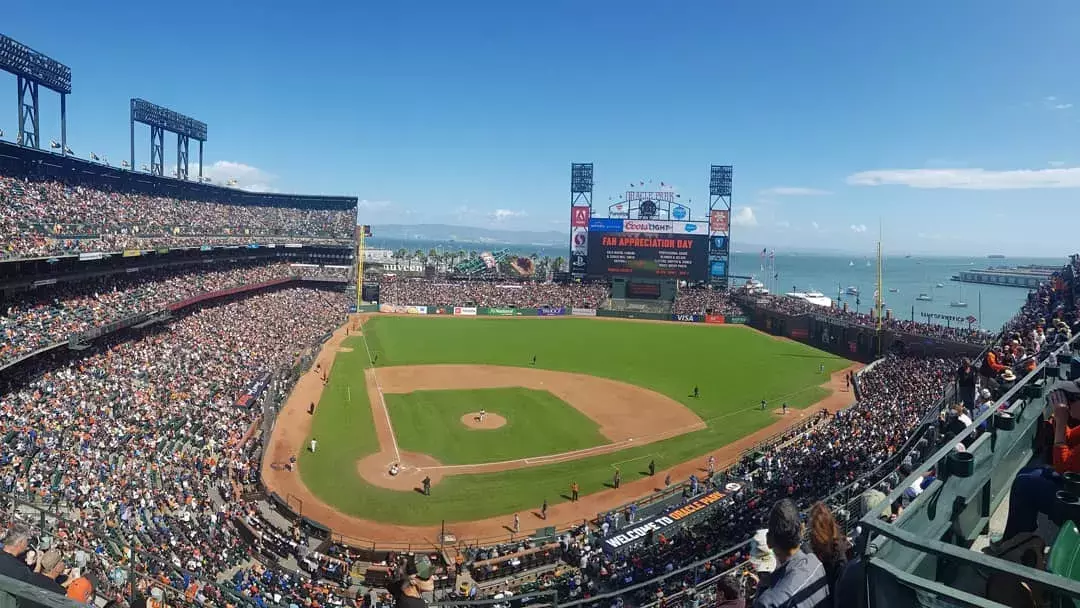 Mission Bay
SPARK Social and Stagecoach Greens
Are you looking for outdoor food and fun for the entire family? Then take the Central Subway to the Mission Rock station and head to SPARK Social and Stagecoach Greens in the heart of the Mission Bay neighborhood. 
SPARK Social is essentially a food truck park with a beer and sangria garden, as well as an event space. It's pet-friendly and kid-friendly, so you can bring everyone along.
More than 150 street food vendors offer a range of delicious food. The trucks typically arrive by 10:30 a.m. and will serve lunch until around 3 p.m. Most then close to start prepping for dinner, which starts around 5 p.m. 
Just across the street, you'll find Stagecoach Greens. This is the only outdoor miniature golf course in the city. Each of the 18 holes is themed and traces the history of San Francisco. It's a unique mini-golf experience you don't want to miss.
Chase Center
If you are looking for sports and entertainment, chances are good you will be spending a bit of time at Chase Center. This state-of-the-art center opened in 2019 and is the home of the Golden State Warriors.
The venue also often has concerts by some of the biggest names in music and entertainment including LL Cool J, Depeche Mode, Bruce Springsteen, and Lizzo to name just a few. 
There's more than just the venue, though. Check out Thrive City, the surrounding blocks that are home to restaurants like Miller & Lux, Gott's Roadside, Dumpling Time, Harmonic Brewing, and the Mission Bay Wine Bar.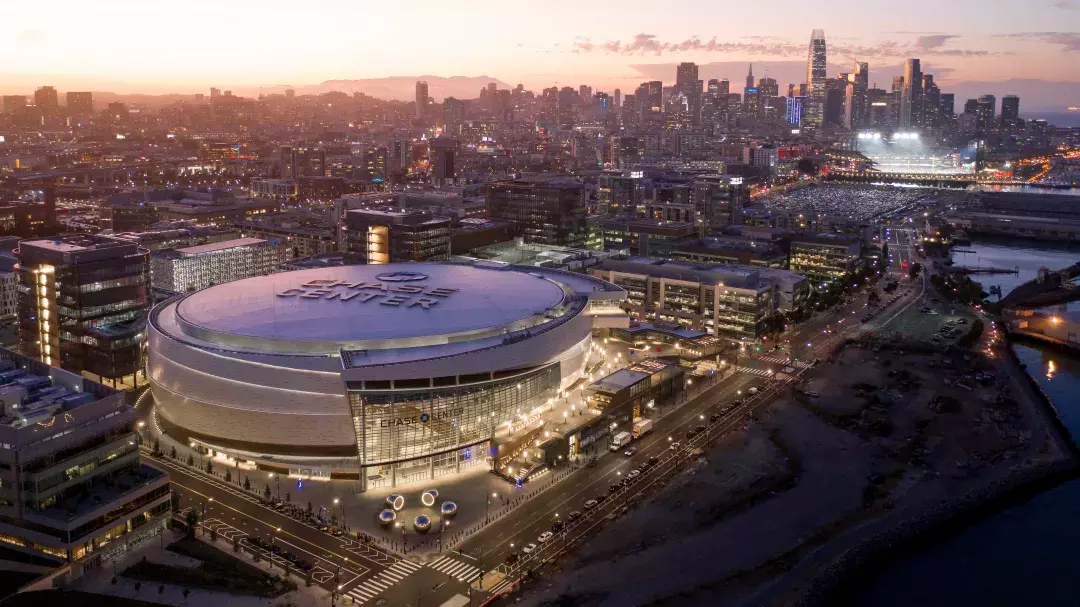 Dogpatch
Crane Cove Park
Crane Cove Park is a relatively new waterfront park in the growing Dogpatch neighborhood. It encompasses seven acres and has turned what was once an industrial shoreline into a beautiful park. 
Its name doesn't come from the bird, but rather from the two historic and restored construction cranes that have been nicknamed Nick and Nora by the locals. These industrial relics are part of the area's history.
The park has a children's play area and a dog run, nice views, and plenty of green space. It is quickly becoming a favorite for visitors. The park closes at 10 p.m.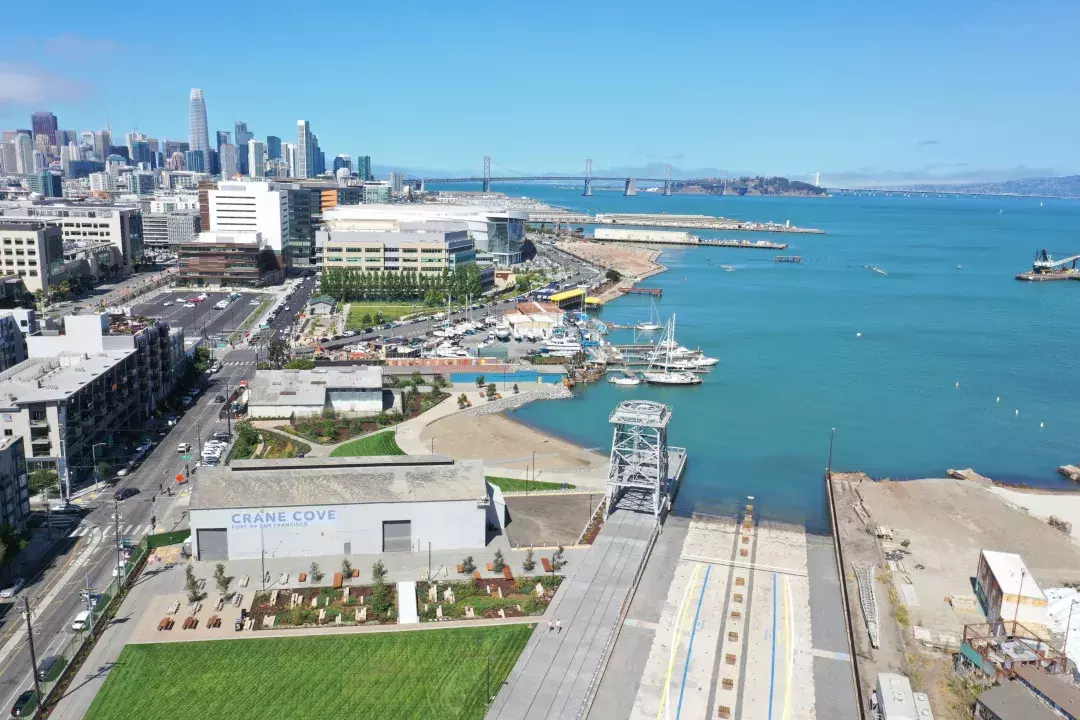 ---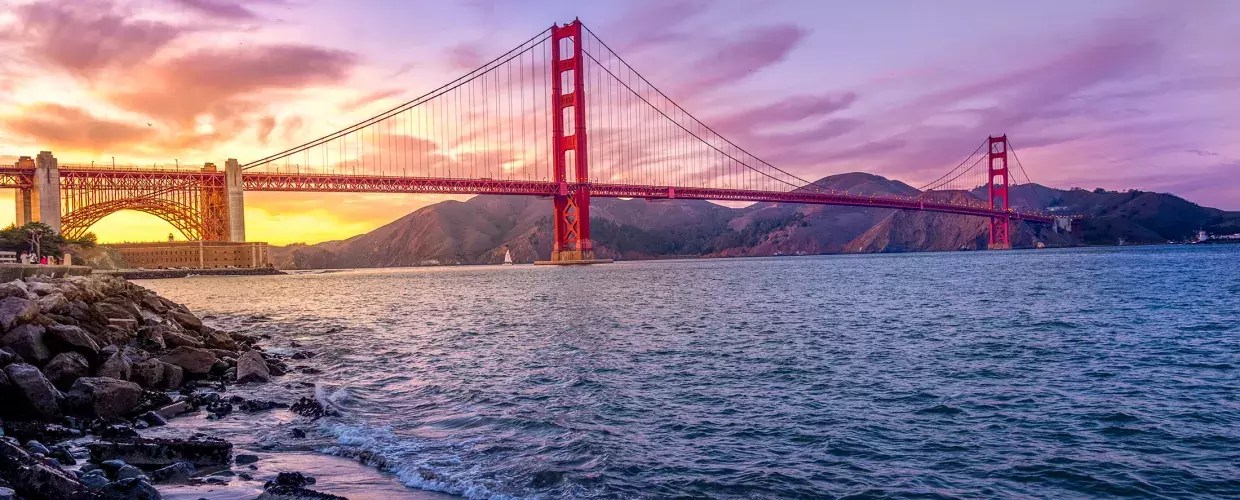 Stay Connected with SF
Sign Up for Our Newsletter
Be the first to know about upcoming events and festivals, new restaurants, special deals, and everything else happening in the City by the Bay.