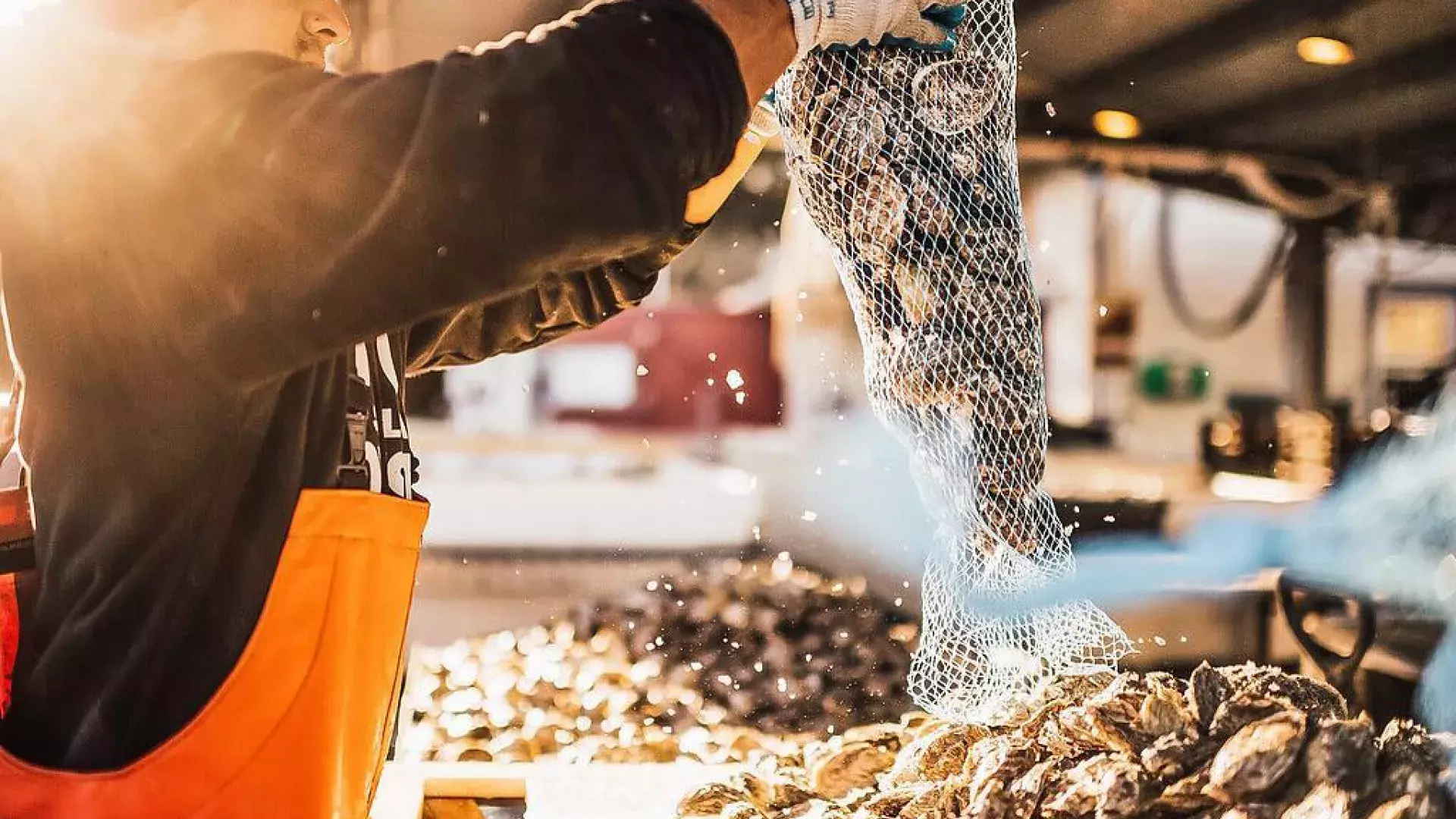 The Guide to Tomales Bay (And the Best Oysters You'll Ever Have)
When San Francisco locals want to get away, they head for Tomales Bay. The long, slender bay separates the Point Reyes Peninsula from the mainland. While it is picturesque, everyone comes here for the oyster.
On the western side of the bay, the Point Reyes Peninsula is primarily a 71,000-acre park, complete with pristine beaches, hiking trails, and unobstructed views of the coastline. On the eastern side of the bay, a series of small communities line the waterfront. You can find a wide selection of cozy B&Bs, delicious dining establishments, and a variety of activities, entertainment, and cultural attractions to suit every interest.
Getting to Tomales Bay
You will want to have a car for your trip to Tomales Bay. It's not well serviced by public transit, and some of the beaches and parks are best reached by car. From San Francisco, cross the Golden Gate Bridge and follow Highway 1 north through the Golden Gate National Recreational Area. The road hugs the coastline once you drive past Muir Beach and Stinson Beach before turning slightly inland. Pass through Five Brooks and Olema to Point Reyes Station, which serves as the gateway to Tomales Bay. If you stay on Highway 1, you will travel up the east side of Tomales Bay through the towns of Marconi, Marshall, McDonald, and Nick's Cove. If your plans take you to the west side of Tomales Bay, turn left on Sir Francis Drake Blvd. in Point Reyes Station, which will take you through Inverness and Seahaven. As you continue north, Sir Francis Drake Blvd. turns into Pierce Point Rd., which winds its way through Tomales Bay State Park.
Where to Eat Oysters
There are dining options for every taste in the Tomales Bay area, but the main reason to visit is the oysters. Many portions of Tomales Bay are just 10 feet deep, which makes it an ideal location for cultivating and harvesting shellfish. Locals and visitors agree that the Hog Island Oyster Company (20215 Shoreline Highway, Marshall) is the best spot for fresh, sustainable oyster dishes.
Hog Island isn't the only place for great oysters in Tomales Bay. The Tomales Bay Oyster Company (15479 Highway 1, Marshall), established in 1909, is the oldest continuously running shellfish farm in the state. Purchase your oysters (they have five varieties to choose from, variable by season) and a shucking knife, then head to the beach to enjoy them at an oceanside picnic. There's no picnicking at the establishment itself, but with the gorgeous beach just five minutes away, why would you stay put? If you are new to shucking, don't worry; the staff can give you pointers.
More Dining in Tomales Bay
Once you have fulfilled your oyster obligation, it's time to check out some other options.
Where to Stay
The top lodging choice for most Tomales Bay visitors is the renowned Nick's Cove (23240 Highway 1, Marshall). Dating back to the 1930s, this establishment is a Tomales Bay institution. In addition to enjoying water views, Nick's Cove has a number of activities on-site. Stay entertained with paddleboard rentals, an oyster shucking demonstration, bocce ball courts, and cornhole boards.
If Nick's isn't quite what you had in mind, there are a variety of other inns and B&Bs to choose from. Consider AppleGarden Cottage (3875 Tomales Petaluma Rd., Tomales), where you will wake up among the apple trees on a working farm.
The Tomales Bay Resort & Marina (12938 Sir Francis Drake Blvd., Inverness) is a waterfront hotel just four miles from Heart's Desire Beach. If staying in the forest appeals to you, you will enjoy the Osprey Peak Bed & Breakfast (10 Miwok Way, Inverness), or book an escape at the Olema House (10021 Highway 1, Olema), a bohemian modern boutique hotel next to a creek, where you will be surrounded by the Point Reyes wilderness.
Where to Go for Water Sports
The bay is a popular choice for water-based activities year-round. There are opportunities for fishing and kayaking or even clamming at Lawson's Landing. If you plan to fish, be sure to get a fishing license, which can be purchased online for $17.54 per day.
Rent kayaking equipment for independent exploration or book a guided tour at Blue Waters Kayaking (11401 Highway 1, Point Reyes Station) on the west side of the bay. They offer classes for various skills levels and have rentals at Heart's Desire Beach in Tomales Bay State Park. Visit Tomales Bay Expeditions (12948 Sir Francis Drake Blvd., Inverness) for kayak rentals and both day and night tours.
Summer is the best time to visit Tomales Bay, because you have the opportunity to see one of nature's most remarkable shows. During this season, bioluminescent dinoflagellates, a type of plankton, are plentiful. When disturbed, the plankton glows brightly. On moonless nights, the bay lights up as fish move about. Nighttime kayaking through bioluminescent waters is a once-in-a-lifetime experience you can only have here.
Those that arrive with their own water craft can access the bay at Miller Boat Launch (23240 Highway 1, Marshall). The parking fee is $5 per day.
Where to Go for Hiking, Biking, and Horseback Riding
The Point Reyes National Seashore and Tomales Bay State Parks are crisscrossed with hiking trails of various lengths and levels of difficulty. Explore the scenic Cypress Tree Tunnel (Inverness) or watch for wildlife at the Drakes Estero State Marine Conservation Area (Inverness). Hike to the end of the Point Reyes Peninsula, a spot known as Tomales Point. To the north, you can see Bodega Bay. To the west, the Pacific Ocean stretches on for miles, and Tomales Bay lies to the east.
Rent a mountain bike for a self-guided tour or sign up to bike the wilderness with a group at Black Mountain Cycles (11101 Shoreline Hwy., Point Reyes Station). Take a ranger-led guided tour to learn about the area with a Park Ranger. If you prefer to see the parks by horseback, check out the options available from Five Brooks Ranch (8001 Highway One, Olema) and Point Reyes Arabian Adventures (11925 Highway 1, Point Reyes Station) for a memorable trail ride.
Where to Go for Sun and Sand
There are beaches along both sides of Tomales Bay. The waters are warm and calm, making the bay ideal for family swimming. On the mainland side, visit Alan Sieroty Beach, Brazil Beach, Lawson's Landing, and Dillon Beach.
On the peninsula side, from south to north, try Chicken Ranch Beach, Shell Beach, Pebble Beach, Heart's Desire Beach, and Indian Beach. If you go farther north, you will come to Long Cove Beach, Marshall Beach, Tomales Beach, Blue Gums Beach, and Avals Beach. Any of these make great stops on your way to the very tip of Tomales Point.
Where to Go for Wine and Cheese
Wine lovers have plenty of choices for tasting and touring vineyards. Heidrun Meadery (11925 Highway 1, Point Reyes Station) is unique in its production methods, so the sparkling varietal meads, made from fermented honey, have subtle aromas and flavors you won't find elsewhere.
Point Reyes Vineyards (12700 Highway 1, Point Reyes Station) grows grapes for ultra-premium wines, and the results are award-winning. Choose from a selection of cabernets, chardonnays, pinot noirs, syrahs, dessert viogniers, and sparkling wines. If you can't get enough of this romantic landscape, there is a Mediterranean-style inn onsite where you can choose rooms overlooking the vineyards.
Pair these wines with craft cheeses from a local creamery. Get the details on Tomales Bay's best cheesemakers from the California Cheese Trail experts, then plan your route to include a stop at the women-owned Point Reyes Farmstead Cheese Co. (14700 Highway 1, Point Reyes Station). For a truly incredible experience, take a Cheese Lover's Tour (minimum four guests) with Food and Farm Tours to taste what's locally delicious on the coast.<
Where to Go for Arts and Culture
Take in the local art scene around Tomales Bay. Stop into Leona's Gallery of Art (11315 Point Reyes Station ) for unique gifts and locally-made items. View contemporary art at the women-owned Gallery Route One (11101 Highway 1, Point Reyes Station). The Dance Palace (503 B Street, Point Reyes Station) has classes, performances, and a variety of diverse programs for all ages.
On the west side of Tomales Bay stands two historic landmarks. Point Reyes Shipwrecks (12783 Sir Francis Drake Blvd., Inverness) remains as a reminder of ships that became stuck long ago. Brock Schreiber Boathouse (12830 Sir Francis Drake Blvd. Inverness) stands as a turn-of-the-century relic of past recreational pursuits.
---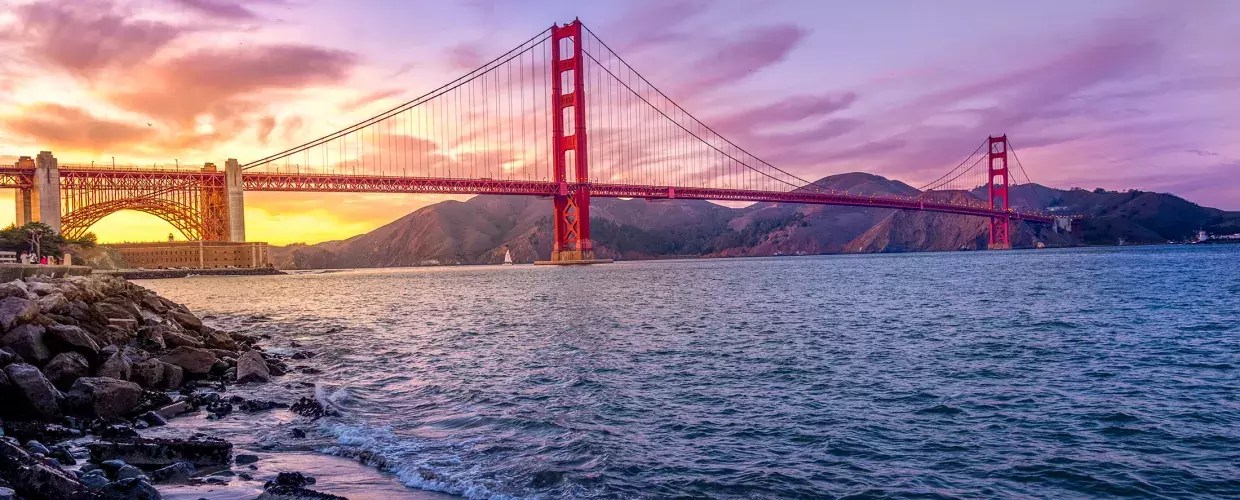 Stay Connected with SF
Sign Up for Our Newsletter
Be the first to know about upcoming events and festivals, new restaurants, special deals, and everything else happening in the City by the Bay.