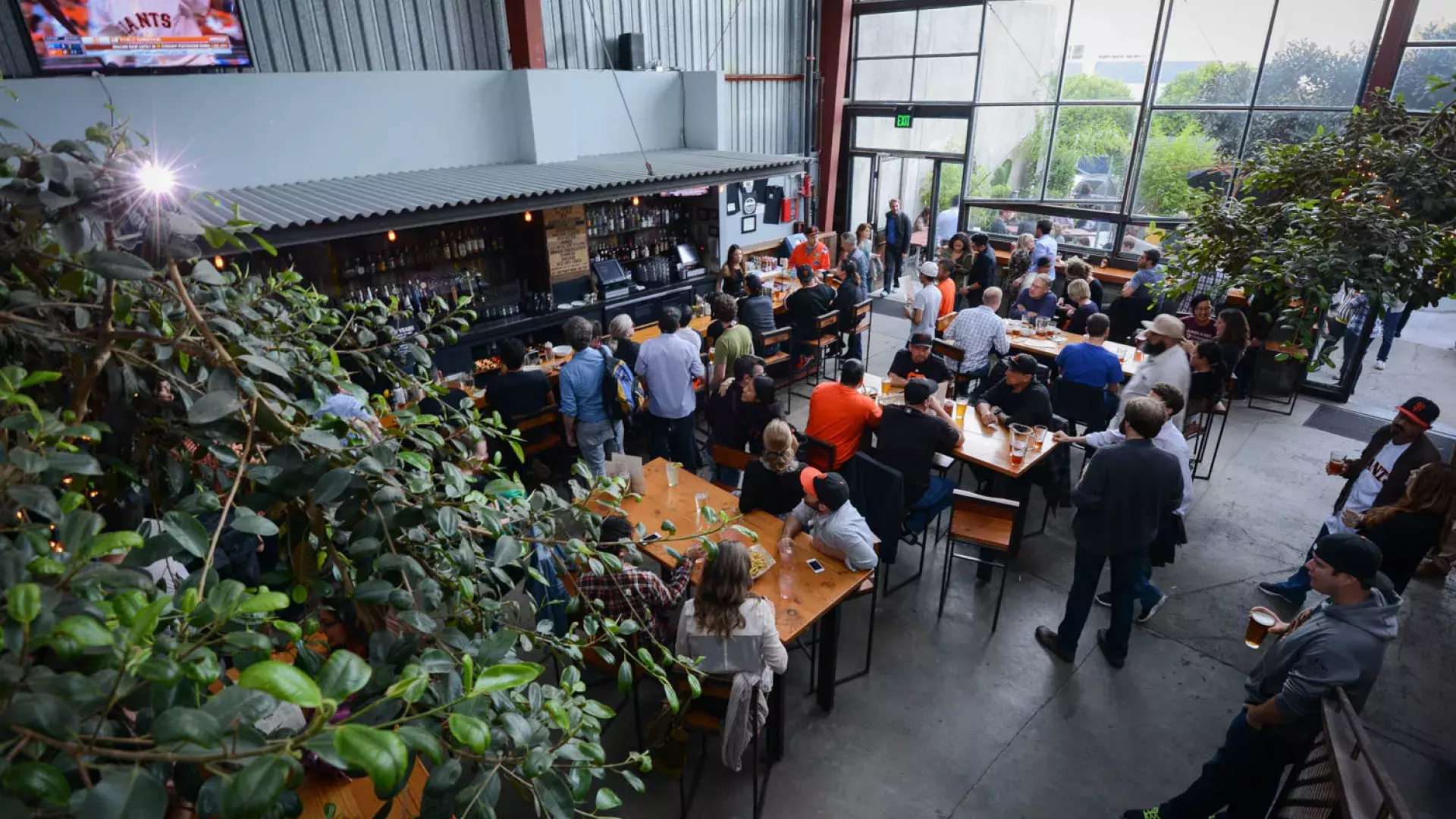 These San Francisco Restaurants Brew Their Own Beer
Get a carefully crafted taste of San Francisco's incredible beer scene at these delicious restaurants.
San Francisco has a vibrant craft beer scene and is internationally known for its quality restaurants, so it's only natural that the two would eventually commingle. Explore these local restaurants that brew their own beer (you know the beer will be fresh), and get ready for some special holiday releases you'll want to seek out.
21st Amendment Brewery & Cafe
563 Second St.
21st Amendment Brewery & Cafe, a SoMa brewpub, is a favorite for folks heading to the ballpark and nearby workers who like to end the day with a beer and some wings. Many dishes cross over with the beers, like their Reuben, which features housemade corned beef braised in their IPA; onion hoops made with the Brew Free! or Die IPA beer batter; or the Brew Free! chili. Wintertime means it's time for the Fireside Chat, a rich, dark, English-style ale with festive spices. 
Barrel Head Brewhouse
1785 Fulton St.
Students attending the University of San Francisco are well acquainted with this brewpub (and its brunch). The menu features hearty favorites, from poutine to a pork chop, and some barbecue too, like house-smoked brisket (seasonal soups and salads lighten things up). As for the house brews, there's a range across the spectrum, from a pilsner to IPA to pale to brown ale. They will release a couple holiday beers: one is a Belgian-style pale ale brewed with organic roasted pumpkins called Pumpkin in a Pear Tree which will come out around Thanksgiving. Around Christmas, they will release a big Imperial Stout called "BESURETODRINKYOUROVALTINE." They also have a generous array of 30 rotating microbrews on their torpedo tap and a list of rare bottles. Check out their brewtails, too.
Bartlett Hall
242 O'Farrell St.
Bartlett Hall, a Union Square gastropub, has a spacious bar and lounge and plenty of tables for those who want to sit away from the TV screens. Tuck into some mac and cheese or meatballs, but this spot also keeps things San Franciscan with a kale salad on the menu. Their in-house beer selection is primarily West Coast in style, with some German styles and other one-offs. The beers are meant to be approachable and pleasing, from the Bartlett Blonde to the Flower Shop IPA (three in all). You'll find some guest beers too, with plenty of San Francisco representation.
Beach Chalet Brewery & Restaurant
1000 Great Hwy.
The Beach Chalet has one of the best locations in the city, right off Ocean Beach, so you can't beat the view. The American bistro menu includes a lot of seafood (thankfully it's sustainable), plus burgers, sandwiches, salads, and plenty of snacks and sides, so it's easy to come by for just a beer and a bite. The house brews, eight in all, have some fun oceanic references, like the Riptide Red and High Tide Hefeweizen. You can get into a winter frame of mind with their Fog Town Brown, a brown ale with hints of maple syrup, and they also release a Pumpkin Ale for the holidays too.
Magnolia Pub & Brewery
1398 Haight St.
A special part of the menu at the Magnolia Pub & Brewery is the cask ales here, with rare releases making appearances. The gastropub menu is seasonally driven, with quality ingredients that are definitely a tick above your usual pub grub—especially the burger and house-made sausages. Their annual holiday beer is the Magnolia Winter Warmer, an 8% ABV, rich, malt-forward English strong ale that they have been making since 1998—they release it every year on the day before Thanksgiving.
Southern Pacific Brewing
620 Treat Ave.
This popular spot in the Mission Creek Area boasts a big patio and spacious indoor area, with quite a lineup of true-to-style beers to match, from Kölsch to extra pale ale to a porter. They are also known for hosting guest beers on their taps and usually carry some seasonal offerings for the holidays from other brewers. Lunch and dinner are served, with many kinds of salads, sandwiches and burgers (and house-made bacon!). 
Sunset Reservoir Brewing Company
1735 Noriega St.
This Outer Sunset establishment is very family-friendly, with an all-day menu designed to please, from vegetarians to the most committed carnivore. To fully explore their house-brewed beers, order the tasting flight, which has six tastes, including an ESB, sour wheat, and dry Irish stout. For the holidays, you'll also be able to try their Autumn Beer pumpkin ale, which has the same spice blend as the pumpkin pie at the owner's bakeshop, Devil's Teeth Baking Company. There will also be a Russian Imperial Stout coming, made with chocolate and coffee, and clocking in at 11% ABV.
---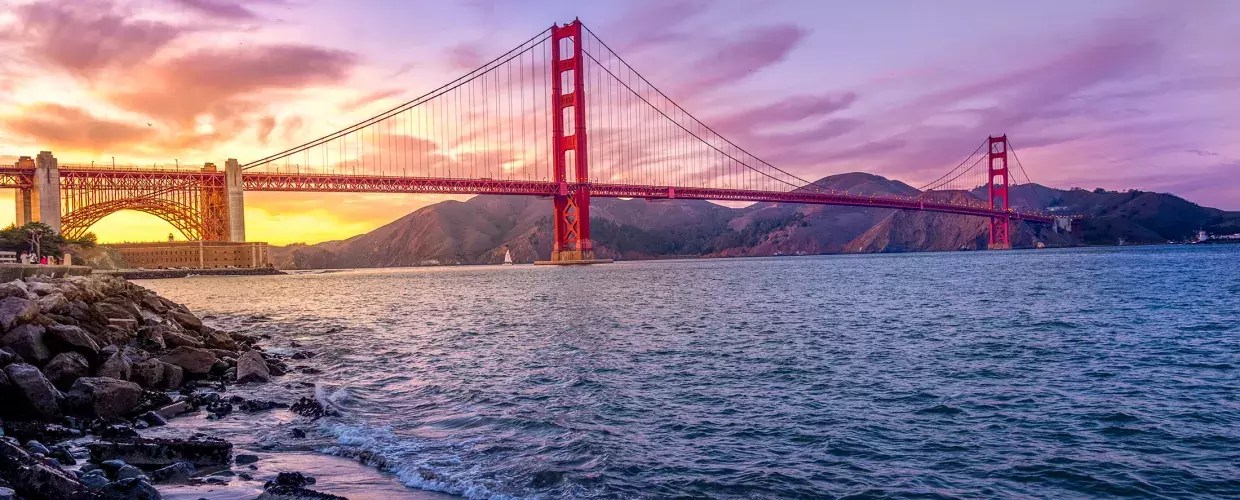 Stay Connected with SF
Sign Up for Our Newsletter
Be the first to know about upcoming events and festivals, new restaurants, special deals, and everything else happening in the City by the Bay.