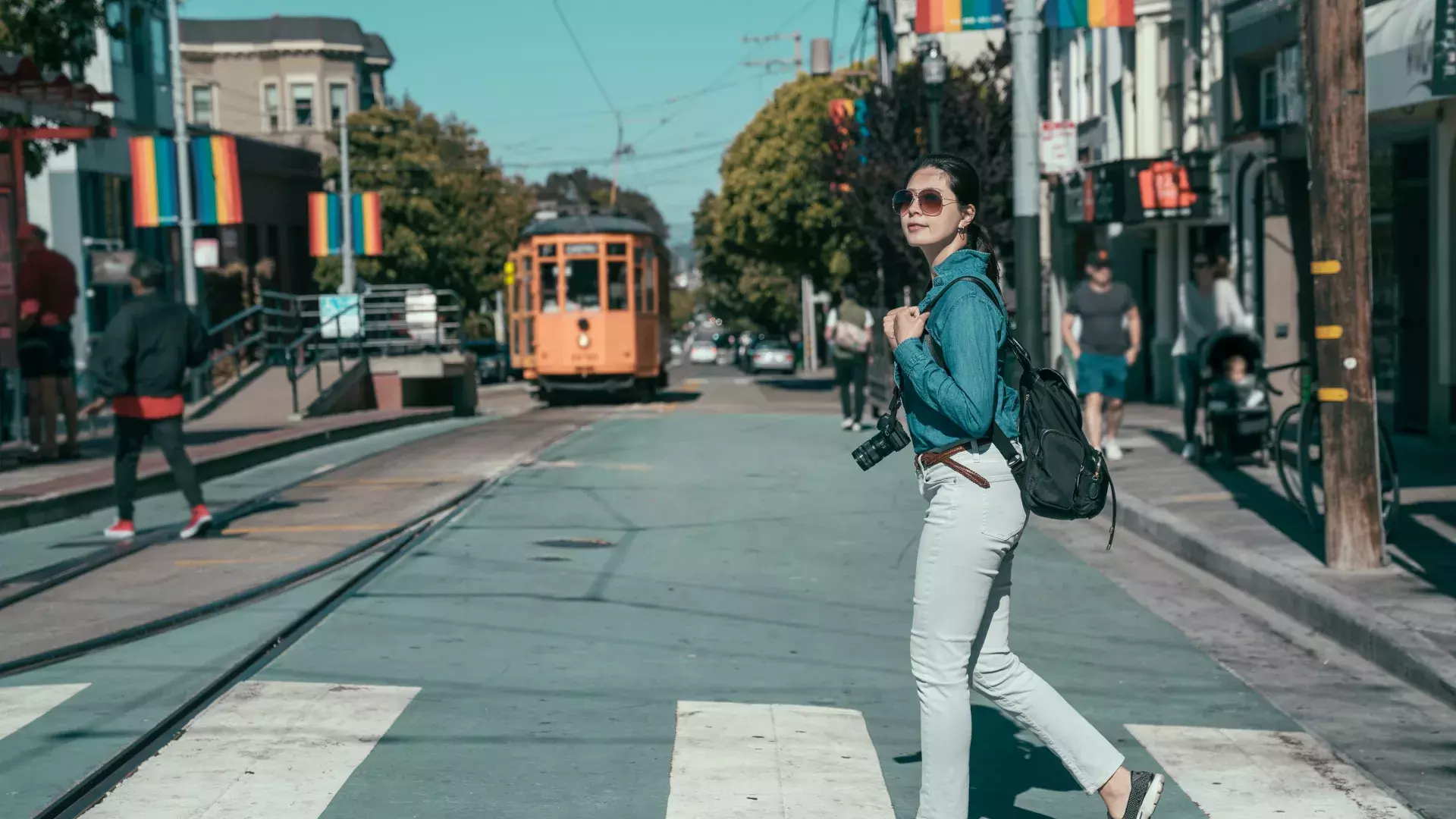 A Visitor's Guide

to San Francisco Cannabis Culture

San Francisco's cannabis scene is a trip. Learn about the city's cannabis history and how we are home to innovative cannabis experiences.
Unlike many U.S. cities navigating a new era of cannabis acceptance for the first time, San Francisco has been driving the "flower power" bus for decades. After all, this is where the battle for cannabis legalization was waged. 
San Francisco cannabis is a story of counter culture, activism, advocacy, compassion, and patients' rights. The more you know about the roots of the city's cannabis culture, the more you will appreciate your visits to our top-shelf shops and lounges. 
We invite you to take a trip and experience what makes cannabis in San Francisco so special; but first, take a look under the hood to understand how we got here.
Cannabis inspired literary greats from San Francisco's Beatnik Generation.
During the Beatnik era of the 1950s and 1960s, the North Beach neighborhood enjoyed a vibrant cannabis scene that surfaced in moody cafes and risque nightclubs. Cannabis enhanced the Beat generation's edgy creative pursuits, and the budding notion of expanded consciousness. In 1964, famous Beatnik poet Allen Ginsberg founded LeMar (Legalize Marijuana), the first cannabis legalization advocacy organization. To experience one of the iconic hangouts of Ginsburg and his peers, you can still peruse the wide range of literary offerings at City Lights Bookstore. This acclaimed "champion of progressive thinking" continues to host author conversations and poetry readings – a perfect pairing for an elevated afternoon.
A central symbol for hippie culture, cannabis shined during the Summer of Love.
The legendary 1967 "Summer of Love" drew an estimated 100,000 (mostly) young people from around the world to the Haight-Ashbury neighborhood. United in thought and in song by the instant classic, "Be Sure to Wear Flowers in Your Hair", cannabis represented peace, mind-expansion, and trust in natural earth remedies amongst hippies. During that summer, the Sharon Meadows area of Golden Gate Park was dubbed "Hippie Hill" after it became a popular meeting spot for cultural exchanges around art, literature, music, psychedelics, and the anti-war movement. To this day, every year on April 20th, crowds gather on the lush lawn of Hippie Hill for a celebration of the high holiday. If you're looking for a cannabis-themed souvenir, be sure to stop in one of the neighborhood's many head shops or dress the part with color pops of tie-dyed apparel at Love on Haight.
Compassionate cannabis is embedded in the city's LGBTQ+ community and culture.
The Castro neighborhood was home to cannabis pioneer and industry icon Dennis Peron, also known as "The Father of Medical Cannabis". During the HIV/AIDS crisis of the 1980s and 1990s, cannabis emerged as a frontline relief medicine and helped reduce suffering by stimulating appetite and diminishing nausea for many patients. The intersection of Noe and Market Streets is one of the most historically significant cannabis corners in the city. When you land here, prepare to walk in the footsteps of fierce, compassionate cannabis advocates. Medical cannabis matriarch Brownie Mary and Peron first began strategizing how to get cannabis to those in need while sitting at Café Flore in 1974. While visiting this corner of the Castro, be sure to stop in the equity-owned Flore Store, where a thoughtfully-curated selection of cannabis products reflects the care and craftsmanship of legacy-growing regions in the state's Emerald Triangle. The Flore Store is the community's steward and protector of cannabis history, as visualized by a cannabis mural that honors the leaders of compassionate cannabis. This mural is designated as the first monument on The Cannabis Trail of California.
San Francisco's cannabis businesses reflect restorative justice for community members harmed by the War on Drugs.
Today, many of the city's cannabis shops and lounges are owned and operated by people disproportionately targeted for arrest and incarceration during the failed War on Drugs. With an emphasis on diversity, equity, and inclusion, San Francisco's Cannabis Equity Program is regarded as a leading model for restorative justice in the industry, prioritizing BIPOC and LGBTQ+ ownership in the city's burgeoning cannabis scene. 
As the first shop to open under the equity program, Berner's on Haight is also the first Black-owned cannabis shop in the city. Located in the heart of the Haight-Ashbury neighborhood, they honor this history by carrying a selection of equity-owned, local brands.
Today, San Francisco is home to some of the world's most innovative cannabis experiences.
San Francisco is a playground for the senses, where cannabis is poised to be your companion for experience enhancement. Stunning cannabis shops and innovative lounges are dotted throughout the city's 49 square miles. Much like the variety of cannabis cultivars (commonly referred to as strains), every neighborhood has its recognizable flavor and vibe. Go ahead and enjoy cannabis paired with world-class arts and food experiences that you can only find in San Francisco.
---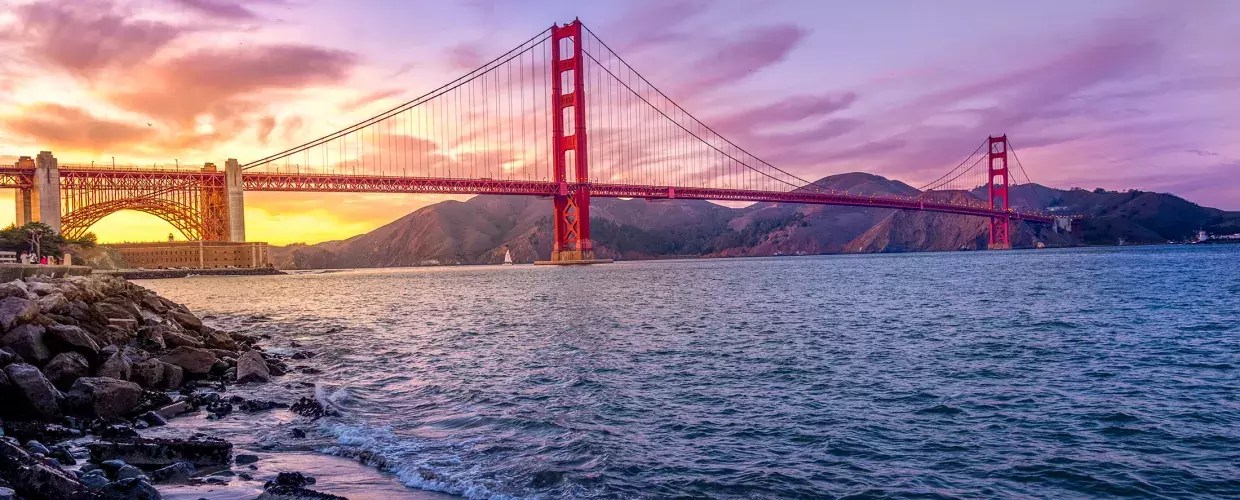 Stay Connected with SF
Sign Up for Our Newsletter
Be the first to know about upcoming events and festivals, new restaurants, special deals, and everything else happening in the City by the Bay.