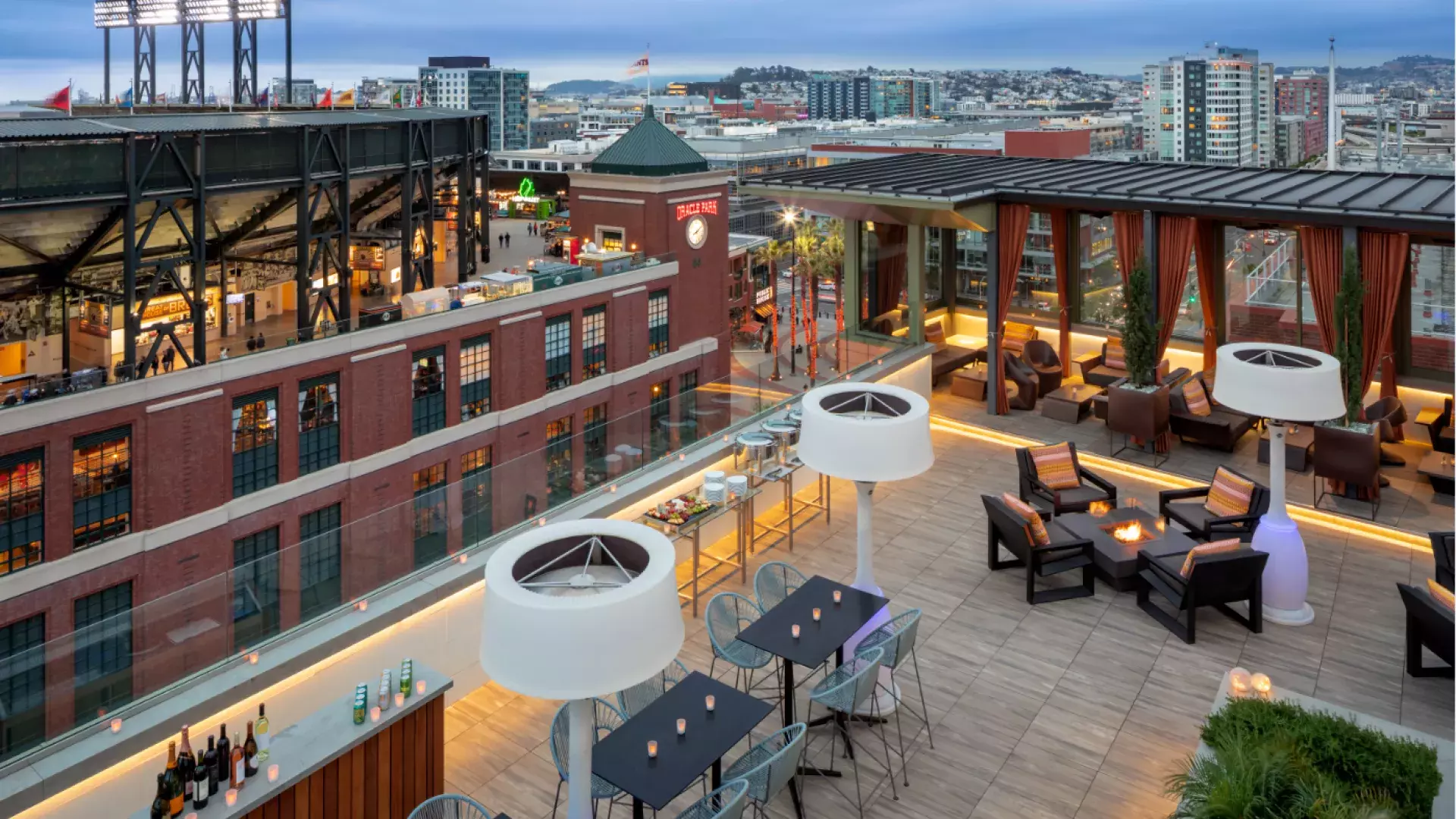 Top Rated

Boutique Hotels in San Francisco

San Francisco is full of hotels from very large, to small and intimate. Here are some of the top-rated Boutique hotels in San Francisco!
Beacon Grand, A Union Square Hotel
450 Powell St.
Formally the Sir Frances Drake Hotel, Beacon Grand breathes new life into this historic property. Located just off Union Square, this hotel is classic San Francisco. Upon walking into the hotel, you'll see no detail was spared in making this the "place to be" in San Francisco. From the lobby, with original moldings and plaster, updated with modern furnishings to the fully renovated bar and restaurant upstairs, Beacon Grand is here to impress! Stay in one of their view rooms and take in the sights and sounds of the city that surrounds you. 
The Hotel Castro San Francisco
4230 18th St.
Experience San Francisco like a local and stay in the Castro District. Hotel Castro has only 12 rooms, each with unique touches to remind you exactly where you are! Staying at Hotel Castro provides an array of off-site amenities that involve guests in the community that surrounds it. Their rooms are the perfect size to get comfy, get work done, or both. Keep an eye out for Andy Warhol touches through the hotel and ground floor Lobby Bar.
Book your room at the Hotel Castro
The Clift Royal Sonesta Hotel
495 Geary St. 
Centrally located in the heart of San Francisco, this piece of SF history has been completely reimagined. Explore their newly renovated rooms, lobby, and restaurant. The thoughtful updates have paid homage to the hotel's past as a trendy and unique hotel to meet and stay at. Be sure to visit the iconic Art-Deco Redwood Room for a drink that transports you into San Francisco's history. All the paneling in the bar was sourced from one Redwood tree! 
Hotel Drisco
2901 Pacific Ave.
Perched atop the Pacific Heights neighborhood, Hotel Drisco is an upscale and comfortable location for visitors who want to have close access to downtown San Francisco, Lombard Street, and even the Golden Gate Bridge. Despite its easy proximity, Hotel Drisco is in a relatively quiet part of town, which means you can retire to a relaxing room after a busy day in the city.
Hotel G San Francisco
386 Geary St.
Located in Union Square, Hotel G is the perfect location if you want to see and do everything! This fully renovated hotel has everything you need to be comfortable, but also chic! The hotel is decorated with a simple and relaxed design that reflects its extensive history as a luxury hotel. Be sure to explore their suites, some with private rooftop decks and views of San Francisco! 
Hotel Kabuki, part of JdV by Hyatt
1625 Post St.
Located in Japantown, this Japanese-inspired hotel fits in perfectly with its surrounding neighborhood. Explore their meticulously manicured Japanese gardens while walking up to your room. Notice the nod to Japanese culture throughout the entire hotel, including your room! The dark colors, eclectic furniture, and upgraded amenities create a homey feeling, you might never leave the hotel! Just outside your hotel is a cultural hub that's a destination in itself. Grab a bowl of the best Ramen in SF, or stroll through Japantown Peace Plaza and visit all the special shops! 
Phoenix Hotel
601 Eddy St.
Looking for something super special and unique for your San Francisco getaway? Stumble upon the Phoenix Hotel, a quirky, retro-chic boutique hotel in SF! This oasis in the middle of San Francisco is also your destination for food & drinks, music, and entertainment. During the warmer months, expect pool parties every weekend with DJ performances and skimpy bathing suits. The Phoenix Hotel and Chambers, the on-site restaurants, host parties for all major holidays and events in San Francisco! 
Hotel Zeppelin San Francisco
545 Post St.
If you want to be in close proximity to San Francisco's Union Square (and chances are, you do), the Hotel Zeppelin is an excellent choice. Featuring a hip vibe and an interesting balance of classic San Francisco with modern styling, Hotel Zeppelin is widely regarded as a hotspot by many locals. In addition to breathtaking city views and a cafe with an operating fireplace, Hotel Zeppelin also offers a 24/7 game room for those who need to blow off a little steam.
---