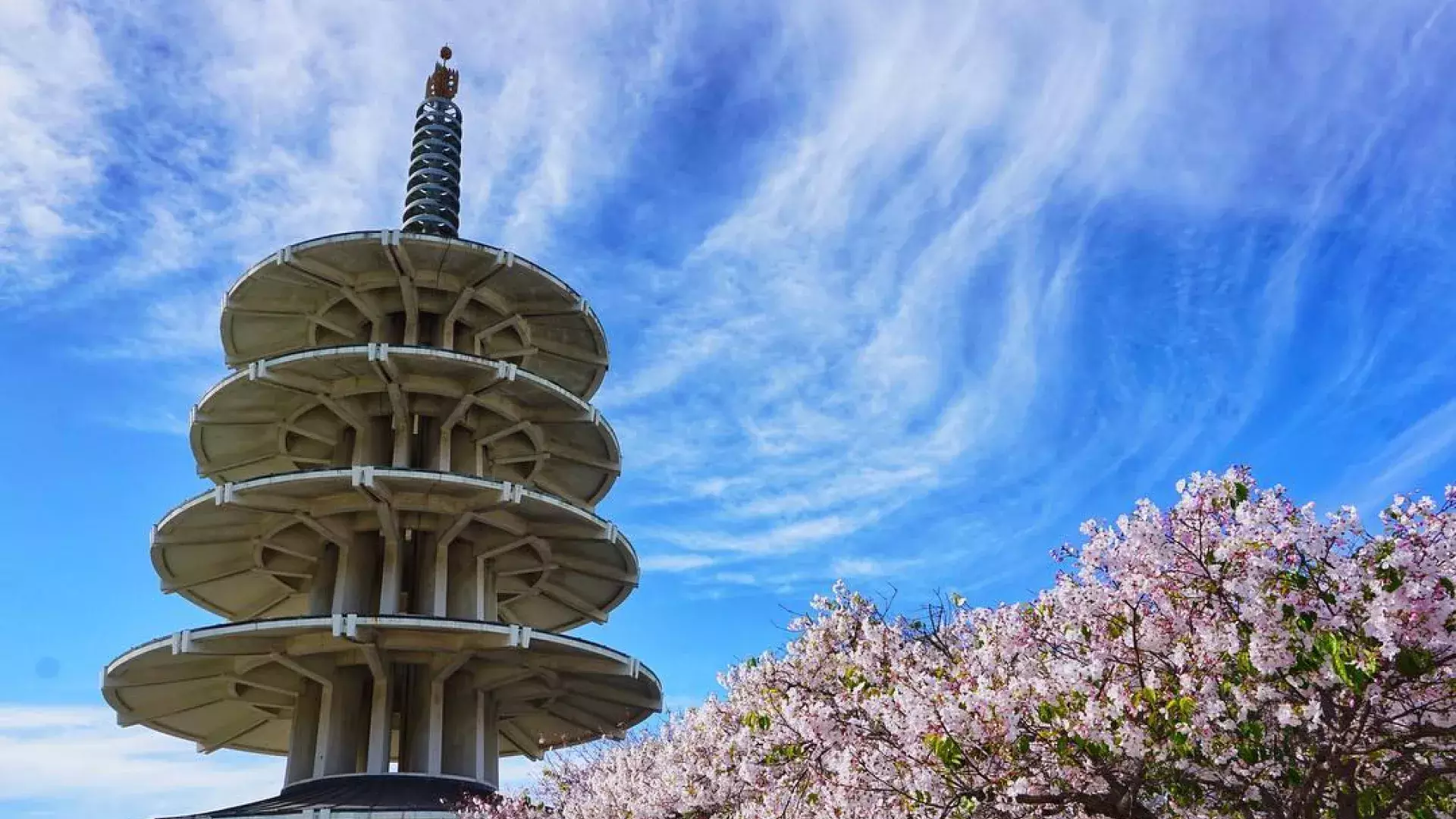 Delicious Ways to Explore Japantown
One of San Francisco's smallest neighborhoods is packed with excellent eats!
San Francisco is full of unique neighborhoods to explore. Japantown is a densely-packed, historic district in the City and the somewhat odd urban design in the area can make it hard to find the best gems. But that's why we're here: the delicious food.
Udon Mugizo
1581 Buchanan St.
To start your foray into noodles, try the udon at Udon Mugizo. It's one of the few places in town specializing in handmade udon, as opposed to the more widely known ramen. Some diners opt for the really rich cream-based sauces, including one made with uni, but the pork broth is light, balanced, and just rich enough. The generous portions are also a plus. It's an ideal spot for a fast meal before catching a movie at the Kabuki Sundance Cinemas.
Ramen Yamadaya
1728 Buchanan St.
There was a great deal of buzz when Southern California-based Ramen Yamadaya opened a location in San Francisco, and rightfully so. The long-simmered tonkotsu broth is notable (some hardcore fans go for the extra-rich kotteri). The spicy ramen is another favorite, but you can't go wrong with the classic Yamadaya ramen, either. Get the chashu, of course, and be prepared to wait if you're there during prime dinner hours.
Royal Indian Cuisine
1740 Fillmore St.
While you may be in a sea of Japanese establishments, you'll also find excellent Himalayan and North Indian cuisine at Royal Indian Cuisine. It's a charming spot for lunch or dinner, with tasty momos and tender chicken and lamb curries. Friendly staff in pleasant surroundings, Royal Indian Cuisine serves beer and wine and you'll want to return again and again. You might even feel like catching a movie afterwards at nearby AMC Kabuki 8 or a show at The Fillmore.
Nijiya Market
1737 Post St.
Japanese food lovers (or the food curious) will want to head to Nijiya Market to check out all the interesting Japanese products on offer, and pick up some of their freshly packaged sushi, seaweed salad, or even just a package or two of Japanese snacks. You can take your goodies to the nearby Peace Plaza, and enjoy them while people watching. Nijiya is also a great place for hard-to-find but useful kitchen tools at startlingly low prices, perfect souvenirs for a gourmand.
Chika & Sake
1700 Laguna St.
If you have a nose for craft sake, then the newly-opened Chika & Sake will amaze. Carefully crafted by Sake Sommelier Chika Ohara from Japan, try a sake tasting flight along with selections from the small plates menu. Open Tues.-Sat., advance reservations are recommended on OpenTable to snag one of the six bar seats or just two tables inside. (Note that a $70 per guest minimum spend is required.) Enjoy your sake to the last drop. "Kanpai!"
Blum's coffee cake at Yasukochi's Sweet Stop
1790 Sutter St.
Ready for some dessert? The Blum's coffee cake at Yasukochi's Sweet Stop has been a San Francisco classic for over fifty years, and you've simply got to try it. The layers of chiffon cake are frosted with whipped cream and then covered with a coffee crunch candy that owner Tom Yasukochi learned to make from the candy maker at Blum's, a soda fountain chain that was popular in San Francisco in the 1950s and 60s. Now, the cake is still available at this tiny shop, but often sells out by 11 a.m. So get there early (they open at 10 a.m.), or plan ahead and order a whole one two days in advance. They've also got a selection of other cakes, plus fun candies and cookies.
---