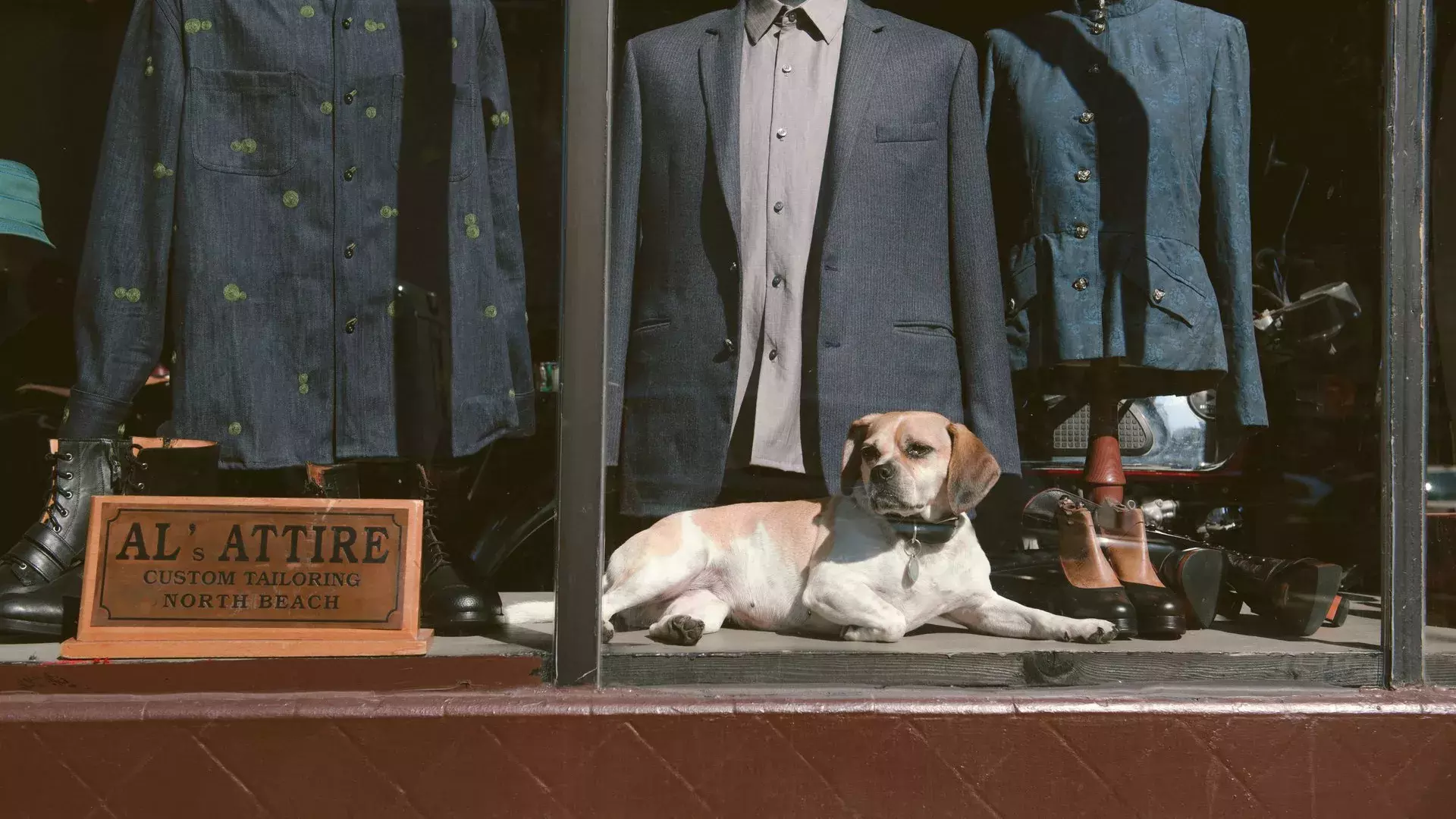 12 Unusual, Quirky Gifts

You Can Only Find in San Francisco

San Francisco offers visitors incredible shopping. Here's a list of quirky and classic gifts guaranteed to delight anyone on your shopping list.
For the people on your shopping list who have been swept off their feet by San Francisco's charms, there is an unlimited array of local wonders. Home to a thriving community of artists, designers, craftspeople, culinary artists and scientists, this city offers one of the world's most richly varied shopping environments. Here's a list of some quirky and classic items guaranteed to delight any fan of San Francisco.
Recipes for Success
La Cocina is a business incubator that supports talented, working-class food entrepreneurs, particularly immigrant women and women of color in the San Francisco Bay Area. La Cocina's We Are La Cocina Cookbook is filled with powerful stories and delicious recipes from La Cocina graduates, making for the perfect gift for any foodie. All proceeds from this cookbook will directly benefit La Cocina.
Homegrown Style
Two local women, Stacy Rogers and Deirdre Nagayama, have designed a line of graceful, wearable clothing at affordable prices under the label Curator. Their designs are simple and durable, making use of natural fabrics. Check out Curator's collection online.
The Scent of a City
The breeze blowing through each San Francisco neighborhood picks up unique fragrances, and a particular scent will always carry you back to a special spot. Destination Fragrances uses pure essential oils to capture the essence of a dozen city neighborhoods and blends these into its pure Scents of San Francisco candles, which includes a special holiday fragrance. From the Mission District (lime, palo santo and cinnamon) to the Haight (patchouli, cedarwood and ylang ylang), these handmade aromatherapy candles will bring a touch of the city to any home.
Irresistible Chewiness
Kika is the nickname of Brazilian-born confectioner Cristina Arantes. A San Franciscan since 1999, she has developed an artisanal line of chocolate-covered goodies, called Kika's Treats, using local Dandelion Chocolate and a range of natural sweeteners. Her caramels use coconut palm sugar, which lends its own unique, dark sweetness. They were voted "best caramels" at the San Francisco Chocolate Salon. Kika's Treats are available online and at more than a dozen fine food retailers throughout the city.
A Tower of Chocolate
Still need to satisfy someone's sweet tooth? Kokak Chocolates offers the ultimate gift: a tower of boxed chocolates—70 in total!—in seasonal flavors like pumpkin spice and peppermint patty. Of course, smaller boxes are available, as well—but why not go big?
French-Style Fruit Preserves
Based in the burgeoning Dogpatch neighborhood, Maison de Monaco creates delicious handmade fruit preserves that are sold throughout the city. The French family that started this tiny business uses a traditional recipe, meaning their products are loaded with more flavor and less sugar than commercial fruit jams.
Pasta from the Pros
Have a pasta lover on your shopping list? Thomas McNaughton and Ryan Pollnow, the chefs behind Flour + Water, have thrown together a "Cook the Book" gift box that features a signed copy of the Flour + Water cookbook, antipasti olives and caponata, tortellini en brodo ingredients, olive oil for drizzling, and, for dessert, cookie dough and a chocolate budino. You can add a bottle of wine, too!
Ready For Real Ghost Hunting?
The Haunt offers ghost-hunting tools to seek out paranormal activity as you prowl through stunning Gold Rush-era neighborhoods after dark. Every guide is an engaging storyteller well-versed is sharing dark tales of San Francisco's haunted past. These super-affordable tours are typically an hour and a half with less than a mile of walking distance and come with an EMF meter for ghost hunters, a collectible pin and post-tour recommendations. Book a tour as a gift for a friend or family member that likes a good scare.
Celebrate the Inner Nerd
A visit to the California Academy of Sciences is an absorbing experience in and of itself, but giving the gift of a behind-the-scenes tour will appeal to the hidden scientist in anyone. The Academy offes two different special tours: you can either focus on the research labs that drive the museum's continuing explorations, or you can learn about how the animals in the Aquarium are cared for.
Modern Taxidermy
We said that our list was quirky, right? For that one friend for whom only a costumed taxidermied animal will do, Paxton Gate in the Mission is your source. Wandering through their store is an experience not to be passed up, even if you don't invest in any (ethically sourced) skulls or stuffed wildlife. If you're looking for something slightly less off the beaten path, they also offer an array of highly civilized gardening tools and personal products.
Speciality San Francisco Soaps
Soapmaker Alana Rivera creates her bath and body products in her San Francisco workshop and sells them online, as well as at interesting gift shops like Perish Trust, located just a short walk from the famous Painted Ladies. Rivera's Etta & Billie soaps are offered in a rich palate of unusual fragrances, with ingredients that are sourced as locally as possible.
Wig Out in the Castro
For the last 80 years, Cliff's Variety in the Castro has been charming visitors with its cornucopia of randomness. Stop in this store and you'll find products ranging from home improvement to art supplies to fun and games. During the holiday season, the store is decked out with costumes, wigs, tiaras and stockings—perfect for that one zany friend of yours.
The City by the Bay has always been an incubator of creativity, and your gift-giving can reflect this, drawing from the unique breadth of San Francisco's maker culture. Visit some of the city's one-of-a-kind stores and galleries, in person if possible (and online, if not), to discover its rich and flavorful selections.
---