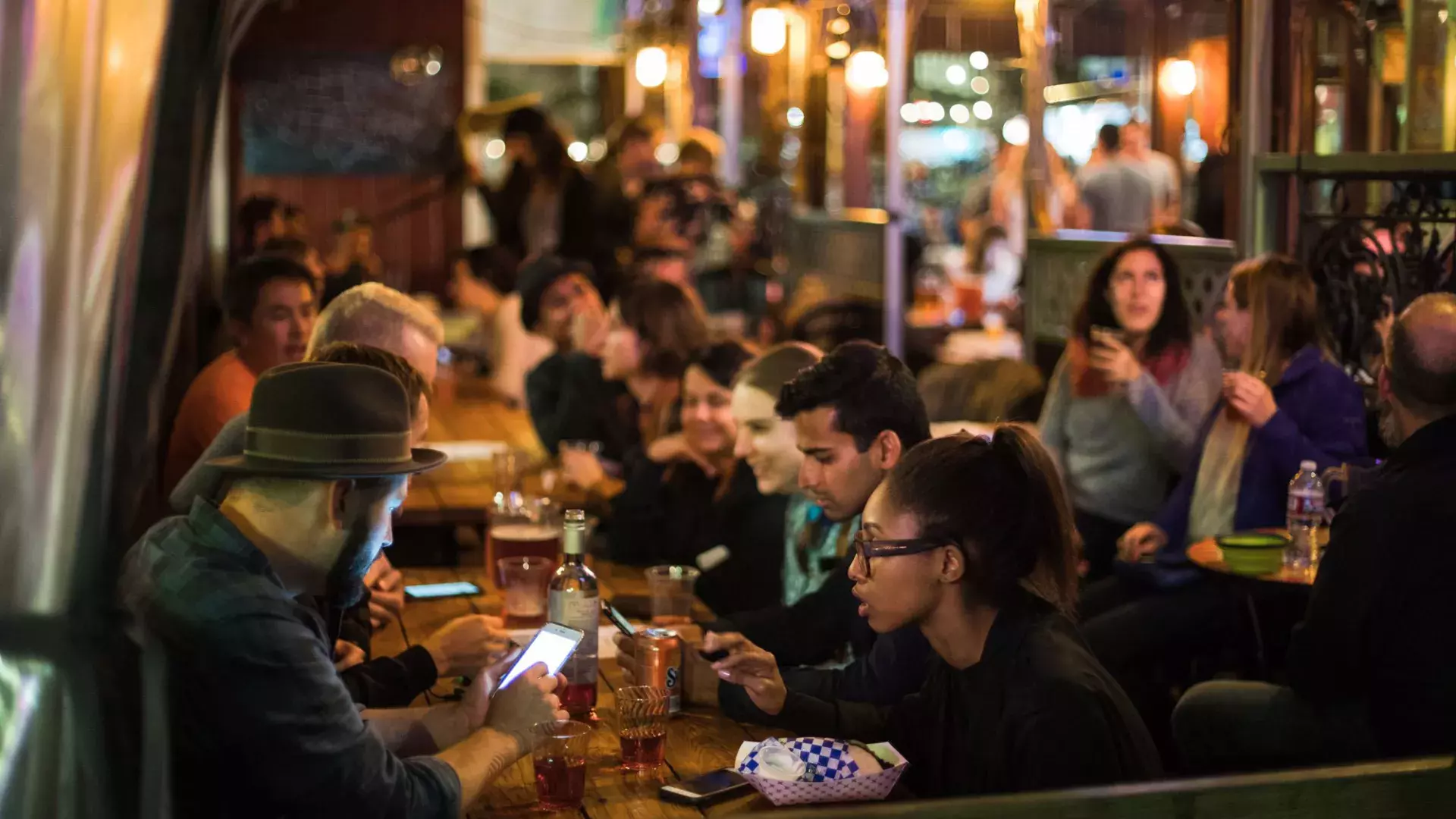 Where to Eat and Drink in the Dogpatch
Experience the unique bars and restaurants that makeup San Francisco's Dogpatch neighborhood!
San Francisco has so many unique neighborhoods that visiting the City by the Bay is more like visiting a dozen cities in one. One neighborhood to keep on your radar is the Dogpatch. This once industrial neighborhood, just south of SoMa and its major attractions (Oracle Park, SFMOMA, and The Moscone Center, to name a few), is now one of the trendiest spots in the city. Situated on the waterfront, it has beautiful views to enjoy while you relax at some of the most exciting restaurants in San Francisco. Almost every place in the neighborhood, including the Museum of Craft & Design, is easily accessed via San Francisco Muni's T line, making it all the more inviting for you to try multiple establishments. Here are our favorite spots for drinking and dining in the Dogpatch.
Dogpatch Saloon
2496 Third St.
Originally opened in 1912, Dogpatch Saloon is one of the oldest bars in San Francisco. During Prohibition, the bar became a soda shop speakeasy. The saloon is known for its cheap drinks and microbrews. Though it's named after the neighborhood, the decor is all puppy power.
Gilberth's Latin Fusion
2427 Third St.
Small bites is the name of the game at Gilberth's. Some of our favorites are the Bruselas fritas (fried Brussel sprouts with Chile lime and manchego) and the nachos (fancy nachos with refried beans, cheese, sour cream, and guacamole). If you're looking for a larger portion, definitely try the carne asada or chilaquiles.
Hard Knox Café
2526 Third St.
Visitors can dig into some serious down-home comfort food here. Hard Knox's tables are covered with large tin trays of collard greens, mac and cheese, and fried chicken. Feeling more adventurous? Try the oxtail, the catfish, or the Cajun meatloaf. 
Just for You Café
732 22nd St.
Just For You also offers comfort food, but its menu goes so far beyond that. They have traditional Mexican dishes, vegan and vegetarian specialties, all your breakfast favorites (plus mimosas that come with any fruit juice) and the infamous Hangtown Fry. It's "just for you," but it's not just one thing.
Mission Rock Resort
817 Terry Francois Blvd.
Mission Rock Resort is known for its mimosa brunch, served on the patio, but it's so much more than that. Enjoy a dinner with their spicy Cajun gumbo, ceviche and bay shrimp Louie. Bonus: it's dog-friendly!
Sunday Social
699 22nd St.
If you're looking for ice cream, you've come to the right city. For Dogpatch's best scoops, head over to Sunday Social. They specialize in creative flavors, such as Frozen Hot Chocolate, Fruity Pebbles, and Lychee Black Tea. Finish it off with delicious toppings like fudge or pineapple. They also have pints for sale to take home with you! 
Piccino
1001 Minnesota St.
Piccino has a constantly rotating and time-sensitive menu (seriously; snacks only, 3-5 p.m.!). The delightful variety makes the experience worthwhile. Want something sweet? Order the grapefruit float with candied grapefruit ice cream. Looking for a great appetizer to share? Sink your teeth into bruschetta topped with broccolini and pine nuts or persimmon and peanuts. Downright hangry? Head straight for the pasta with nettle pesto and peas. 
---