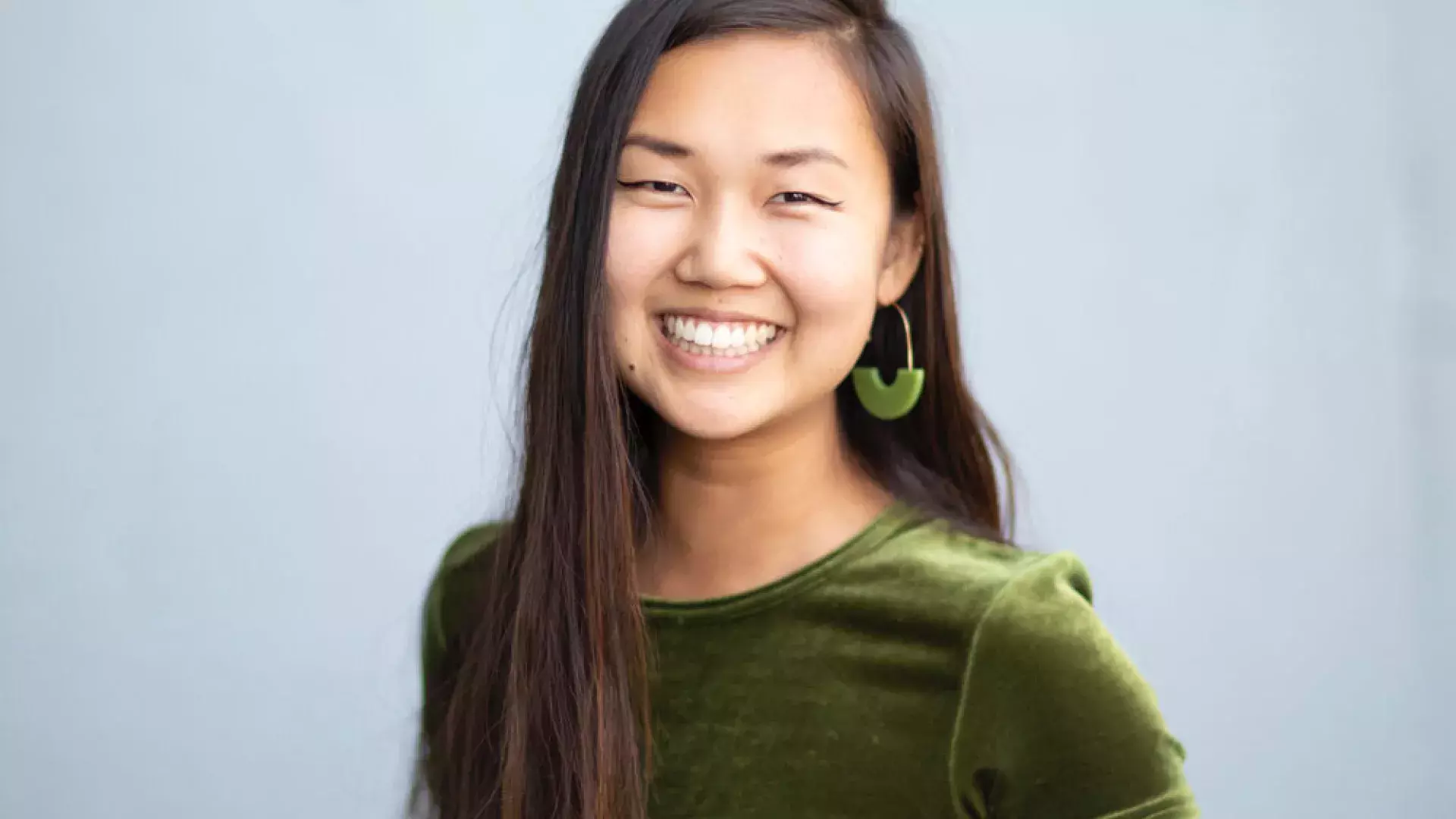 How I See SF:

Shuggie's Kayla Abe

Kayla Abe is working to end hunger while also protecting our climate. We asked her about her favorite things in San Francisco.
If you want to have a truly genuine San Francisco experience, then you have to consult the experts: our friendly locals. Knowledgable, passionate, and always ready with a recommendation for what to do, see, or eat, San Franciscans of all types have been part of our ongoing "How I See San Francisco" series.
Besides an island prison and clanging cable cars, San Francisco is perhaps most associated with terrific cuisine and creative thinking. And wouldn't you know it—we found a home-grown company that combines the two.
Kayla Abe was working at a non-profit focused on sustainable agriculture when she met David Murphy, an experienced chef about to open his own restaurant, at San Francisco's Ferry Plaza Farmers Market. These auspicious beginnings soon blossomed into their passion project, Ugly Pickle Co., a company with a mission to reduce food waste, mitigate climate change, and share the bounty of Northern California's farms.
We spoke to Kayla about her favorite things in San Francisco and what she thinks every visitor should be sure to do.
What does a typical day in San Francisco look like for you?
We're lucky enough to live right near our favorite coffee roaster in the city, Linea Caffe, so we often head to their Potrero Hill location to start the day. Most of the day is spent working on my full-time job in food service at Oatly, but throughout the day and into the evening, I'm also fitting in retail outreach and marketing doodles for our company, Ugly Pickle Co., and closing out our investment round for our upcoming restaurant, Shuggie's Trash Pie + Natural Wine in the Mission. 
David's days are consumed with Shuggie's prep, whether that's meetings with city planning or R&D-ing recipes for our opening menus. Evenings are kicked off with a stop at Ruby Wine to say hi to friends and grab a bottle of natural wine to go with dinner at home. A couple of hours of play with the pup, a quick workout, and the day's New York Times crossword puzzle are also squeezed in somewhere in the schedule. 
Which neighborhood, other than your own, do you like to explore?
We love living in Potrero Hill and spend the majority of our time in the Mission. It's a treat to make the journey out to Ocean Beach, though, and grab poke from Hook Fish Co. Or, meander through North Beach and wind up in Washington Park having impulse-purchased too much focaccia.
Where do you like to view sunrise and sunset?
Sunrise feels so warm from Telegraph Hill. Our favorite sunset is on the beach below Sutro Baths. 
What's your favorite annual event that happens in San Francisco?
One of my absolute favorites is the Stern Grove Festival. It's a moment of sheer adoration for the city: sitting among from the trees, looking down on the stage with a bottle of wine, watching Toots and the Maytals for free (but definitely donate if you can).
Tell us about the Ugly Pickle Co. It's a pretty unique concept, taking cosmetically ugly vegetables and making them into something else. Where did you get your inspiration for your business? Is there a specific place in San Francisco that inspired this idea?
Ugly Pickle Co. is our climate solutions company, where we're upcycling cosmetically-irregular produce and farm surplus to create snappy, fresh pickles and tasty condiments.
The company emerged out of conversations David and I had with farmer friends at the Ferry Plaza Farmers Market. While shopping there on Saturdays, we learned from farmers about the financially and environmentally devastating implications of food waste.
Ugly Pickle Co. was born out of a desire to mend these broken links in our food system. We're trying to educate consumers on the positive environmental impact they can have by eating our upcycled pickles, while also reducing waste and tackling climate change. By offering tasty, sustainable pantry alternatives, we want to make it a no-brainer for consumers to choose climate-positive foods.
Where do you get your produce? How can visitors get a taste Northern California's incredible fruits and veggies?
We source all our produce direct from local farmers. Most are within 100 miles of San Francisco. We're so fortunate to be in the most vibrant agricultural hub in the nation. This proximity informs San Franciscans' reverence for food and farming, and drives innovation for companies like ours.
The Ferry Plaza Farmers Market is an incredible place to experience California's bounty, with 100+ vendors from across the state coming together three times a week to sell a mind-blowing diversity of produce. Saturday mornings at the Ferry Plaza Farmers Market are one of our favorite places to be.
Where and what would you choose for your last meal in San Francisco?
Last meal would definitely be at Loló. Even more incredible than the food is their immense hospitality. It's hard to beat an evening with wonderful people and a never-empty glass of mezcal.
Which restaurant is still on your list to dine at in San Francisco?
We still have not made it to Palm City Wines. Empress by Boon is also on the list. 
San Francisco prides itself on being a welcoming destination. What has your experience as part of the Asian community been like in San Francisco?
I feel so lucky to have grown up in several communities attached to both my Chinese and Japanese backgrounds. To grow up in a city that celebrates your cultural events along with you and queues to eat the foods of your upbringing creates a special sense of belonging.
What should every visitor to San Francisco do at least once?
Get a take-out buffet from the dim sum shops on Clement Street for a picnic in Golden Gate Park.
What's one part of San Francisco that you wish visitors knew about?
Aquatic Park is this gorgeous, scenic respite just steps away from Fisherman's Wharf. I love that, despite being nestled within a major visitor destination, there are so many ways locals engage with this little beach. In high school, I loved hopping aboard the Balclutha on weekend nights for sea chanteys. Today, we like to occasionally head there before sunrise for a quick, chilly dip in the Bay.
What's one thing a visitor familiar with San Francisco should do and why?
I love taking folks to the little dive bar Li-Po in Chinatown for mai-tais and dice. My gung-gung (grandfather) worked there as a youngster, and I imagine it's relatively unchanged. 
Any final advice for visitors coming to San Francisco?
Walk everywhere! It's such a dense city with so many distinctive neighborhoods, you can only get the full experience while walking through it. 
---