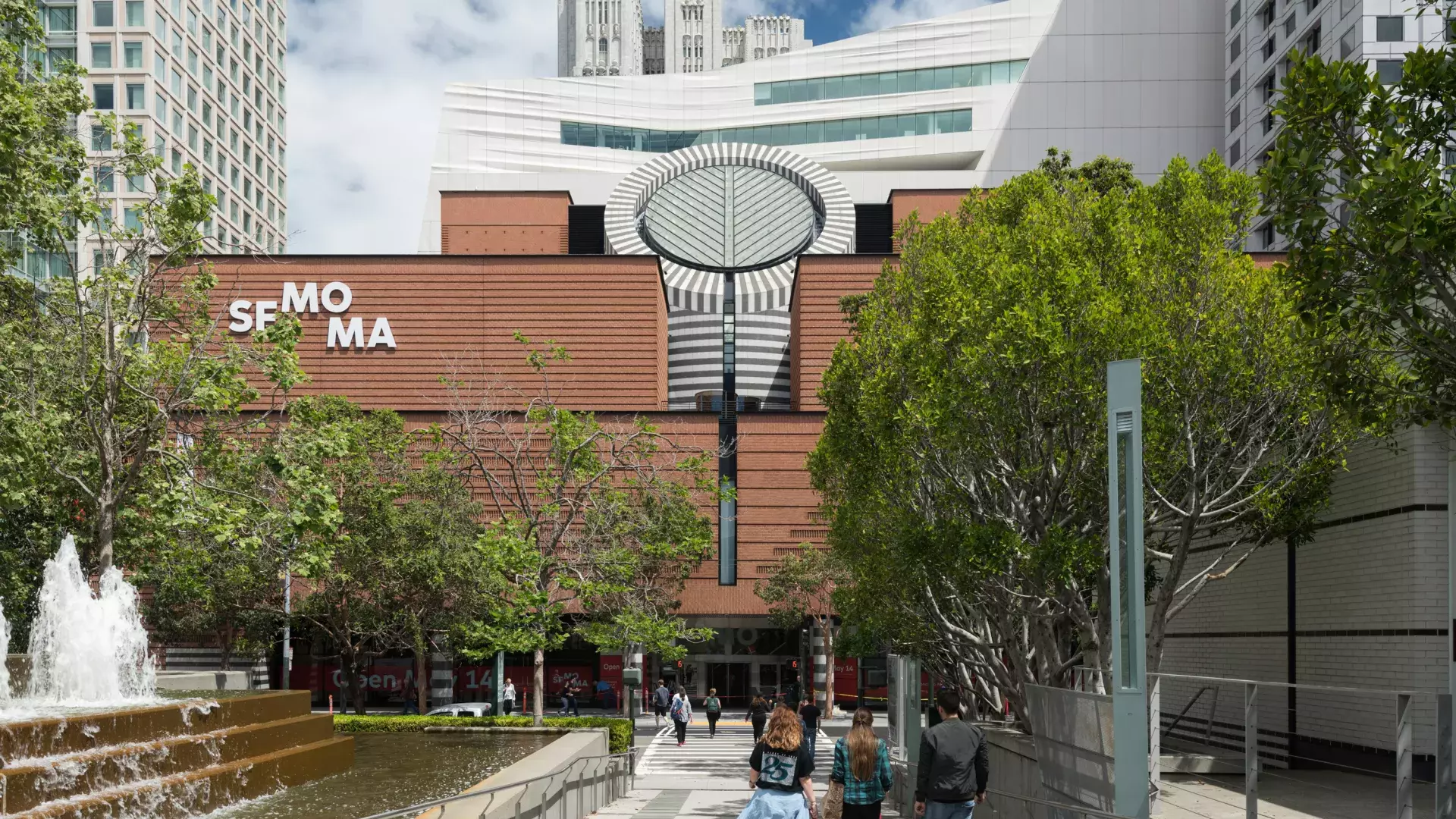 Your Guide to Visiting the San Francisco Museum of Modern Art
The San Francisco Museum of Modern Art is one of San Francisco's greatest treasures, and is home to a collection of more than 50,000 works.
SFMOMA creates an engaging experience for each visitor through constantly rotating exhibits, world renowned permanent collections and interactive public programs. It is one of the biggest modern and contemporary art museums in the United States and the first one of its kind on the West Coast. Located in San Francisco's bustling SoMa district, this museum is easily accessed by public transportation via the Powell and Montgomery Muni stations, as well as the Union Square/Market Street Central Subway station. It's also in close proximity to iconic San Francisco landmarks and locations like Union Square, the Ferry Building, and the cable cars! There are also a variety of hotels near SFMOMA, like the St. Regis Hotel and the W San Francisco.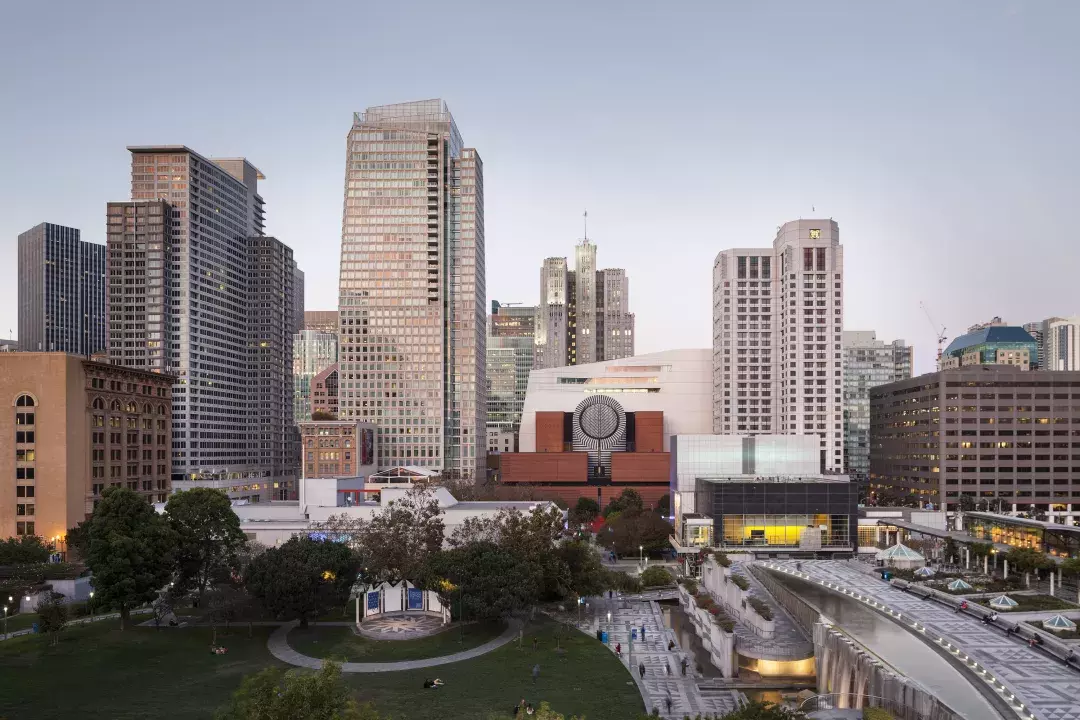 SFMOMA includes five curatorial departments, each showcasing different art forms and exhibits. Whether it be well preserved photography from 1839 or a newly commissioned piece from an emerging artist, there's something for every art lover to appreciate.
Curatorial Departments
Architecture and Design
Not only is SFMOMA itself an architectural masterpiece, but it also contains one of the most significant architecture and design collections in the United States. The pieces include works of graphic design, product design, furniture and architecture that challenge the status quo. Artists featured in this collection have included Edith Heath of Heath Ceramics and Susan Kare, who contributed to the design interface of the first Apple Macintosh. These galleries are on floors 3 and 6.
Media Arts 
SFMOMA is home to an extensive collection of time-based media artworks, such as video, film, slide, sound, computer-based and online projects, and live performances. The department also selects featured films and video programs to play in the museum's Phyllis Wattis Theater and online. This collection reflects the culture of technological innovation in the Bay Area, and is located on the 7th floor.
Contemporary Art 
The contemporary collection showcases art pieces from around the world that reflect major issues, modalities, and formal concerns of our time such as Julie Mehretu's HOWL, eon (I,II) and Damian Ortega's Bio diversidad.
Painting and Sculpture 
As a cornerstone of SFMOMA's identity since it opened its doors in 1935, the Department of Painting and Sculpture consistently engages with the art and artists of our time. Whether by supporting artists at early stages of their careers or by organizing major retrospectives and thematic exhibitions, the department is committed to fostering new ideas and approaches to modern and contemporary art. The collection includes paintings, sculptures and works on paper created from 1900 to the present day.
Photography
Photography is one of SFMOMA's strong suits, as it holds more than 31,000 works of photography from 1839 to the present. Featuring work from Ansel Adams, Imogen Cunningham, and Edward Weston, the museum's vast collection of photography is held in the Pritzker Center for Photography.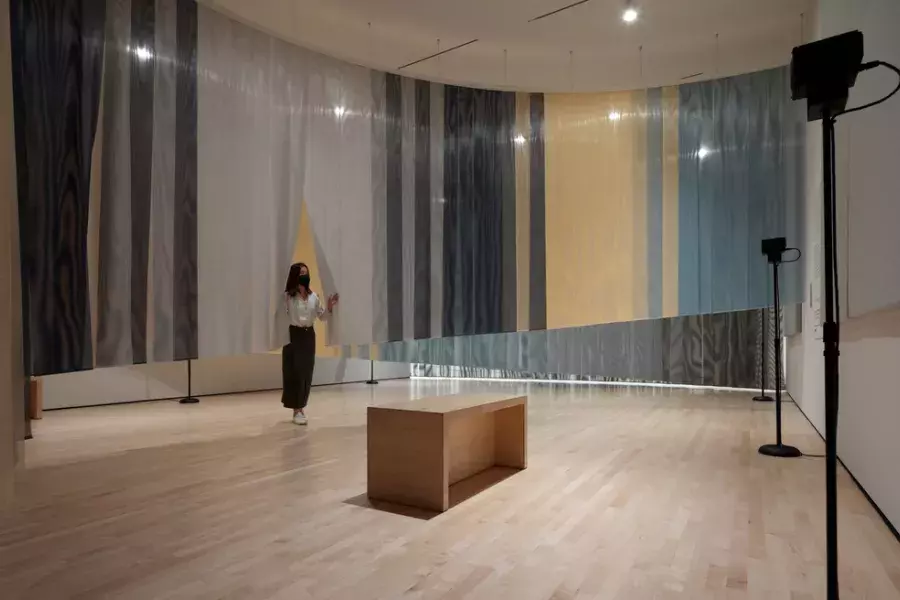 New Work
SFMOMA's New Work series provides a space for new artists to develop a body of work that the museum will commission and put on display. Artists like Wu Tsang, Matthew Barney, Marilyn Minter, Kara Walker and Christopher Wool are among those who have been given their first solo museum shows through this program.
Featured Collections
Doris and Donald Fisher Collection
In 2009, SFMOMA announced a partnership with the Fisher Art Foundation which is one of the largest collections of postwar and contemporary art in the world. Doris and Donald Fisher, who are the founders of San Francisco-born Gap Inc., began collecting art in the 1970s. Since then, their collection has grown massively and is on constant rotation in SFMOMA. The collection includes works by artists like Andy Warhol, Agnes Martin, Gerhard Richter, and Jenny Holzer, and is a must-see when you take a trip to SFMOMA.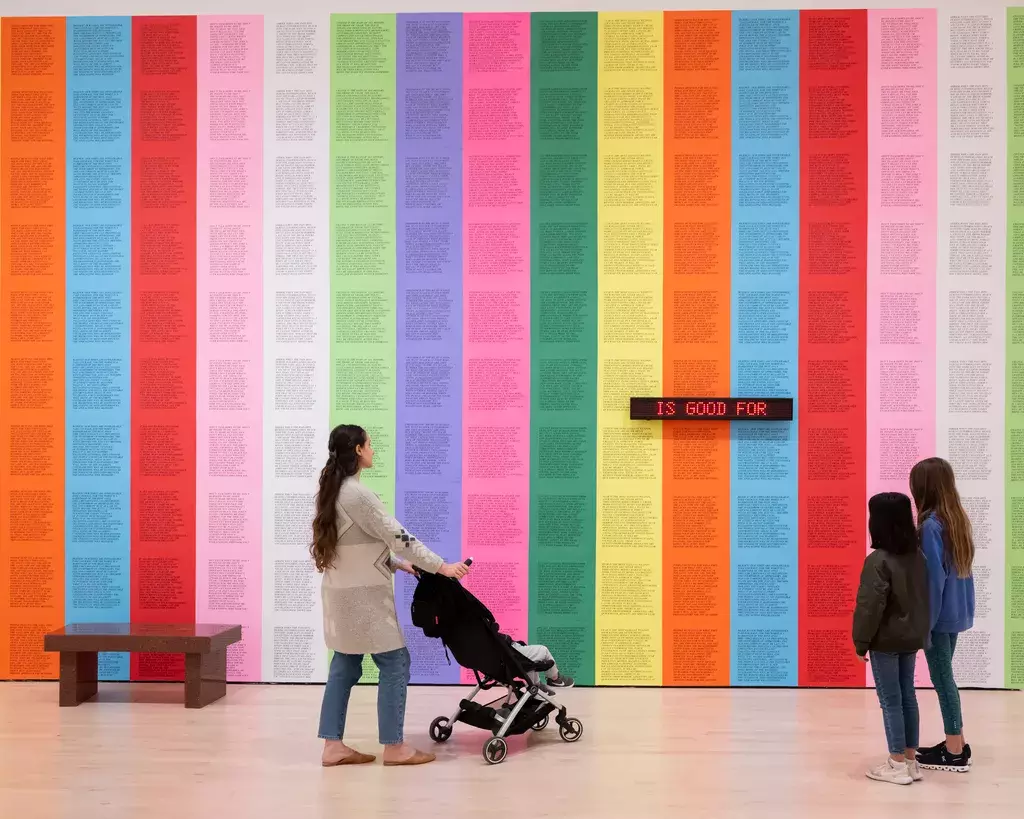 The Pritzker Center for Photography
The Pritzker Center for Photography takes up the majority of SFMOMA's third floor. This Center, which occupies a whopping 15,000 square feet, is the biggest space permanently dedicated to the presentation, study, and interpretation of photography at any art museum in the United States. It also includes also includes a Photography Interpretive Gallery, which offers interactive exhibits for visitors to play around with and learn about photography. With pieces from artists like Joe Deal, Simon Norfolk and Mitch Epstein, there is no better place to experience and learn about photography.
Living Wall
SFMOMA's living wall is one of the largest public living walls in the United States, measuring 4,399 square feet and located on the third floor Pat and Bill Wilson Sculpture Terrace. The wall was designed by David Brenner, Principal and Co-Founder of Habitat Horticulture, and is home to 37 different species. Around half of them are native to the Bay Area, ranging all the way from Muir Woods to the East Bay Regional Parks.
Monthly Activities
First Thursdays at SFMOMA: Free Admission for Bay Area Residents
Every first Thursday of the month, SFMOMA offers free admission to all Bay Area residents. Passes last from 1 p.m. until 8 p.m. and are available two weeks in advance. Make sure to book your tickets early because they tend to sell out!
Second Sundays for Families 
Every month  10:30 a.m. - 3 p.m.  Koret Education Center 
Designed for families with young children, this monthly activity gives kids the opportunity to become artists themselves! Each session revolves around a different theme. It's open-ended nature leaves room for the entire family to harbor their creativity.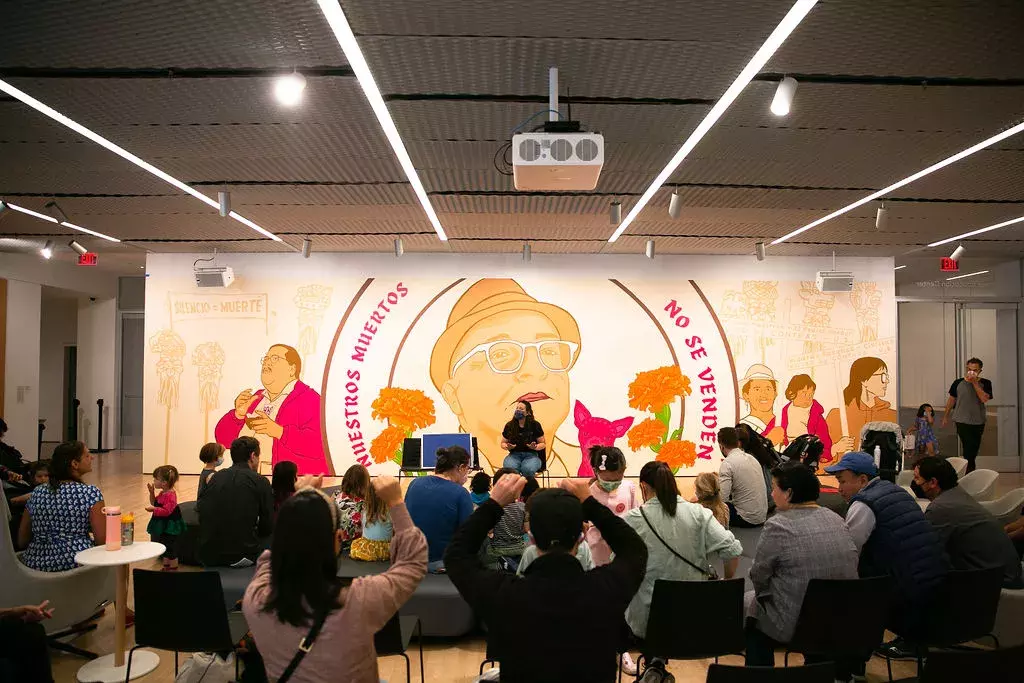 Dining
The museum provides three dining options. With something for everyone, you can choose to either grab an on-the-go bite or opt for a sit-down meal and select from a rotating menu.
Grace 
Floor 1 Closed on Wednesdays 
This restaurant on the first floor serves French-American cuisine and drinks in a casual atmosphere with both indoor and outdoor seating. Grace is both open for lunch and happy hour. Grace is closed on Wednesdays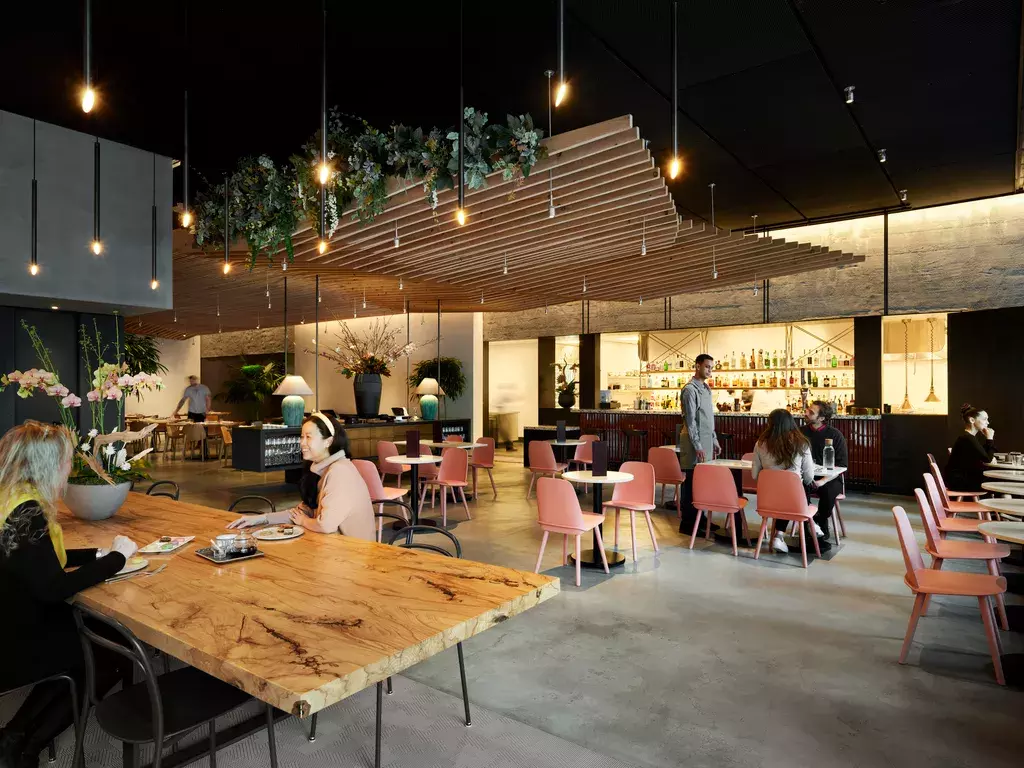 Cafe 5
Closed on Wednesdays 
Cafe 5 offers a rotating menu on the fifth floor, accompanied by an unbeatable view of the city skyline and amidst the museum's sculpture garden.
Steps Coffee
Closed on Wednesdays Thursday, 11 a.m. - 6 p.m. Friday - Tuesday, 9:30 a.m. - 4:30 p.m.
Right through the Howard Street entrance, this second floor coffee shop is perfect for a grab-and-go snack or a quick break surrounded by a community bookshelf, puzzle table and charging stations. Steps Coffee is often open a bit earlier than the museum, so be sure to check the website to confirm times.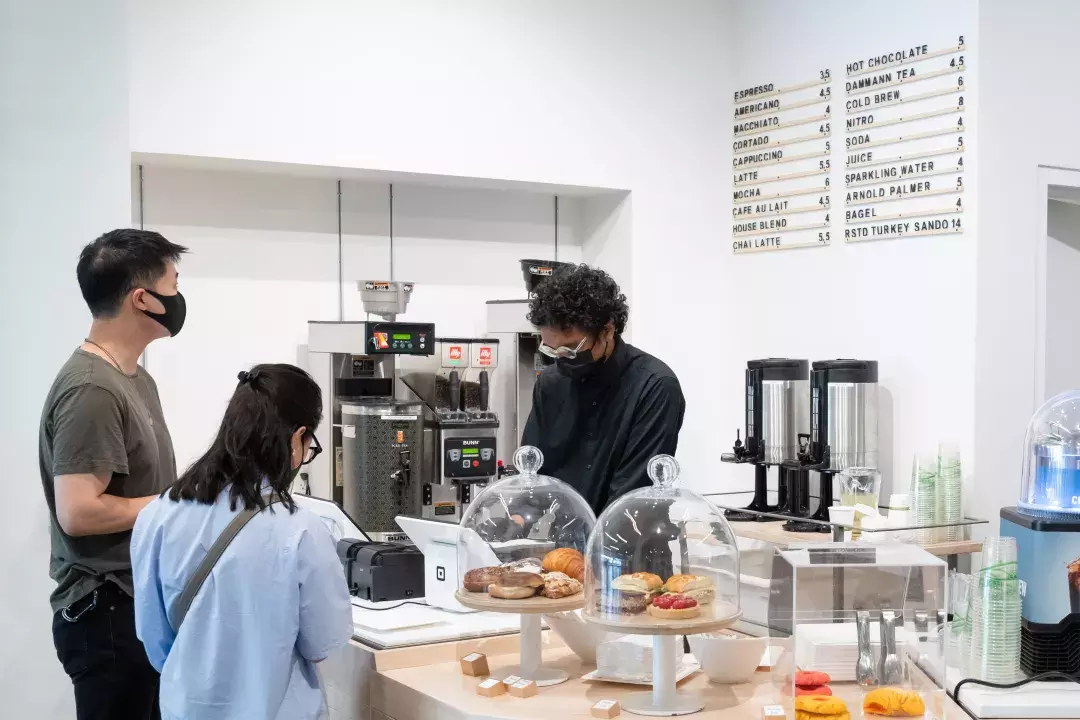 Museum Store
The museum store, which is located on the first floor of the building, features an array of items related to the museum and its exhibitions. While we know gift shops are near impossible to avoid, this retail therapy can be justified by knowing that every purchase at the shop supports the education programs and exhibitions in the SFMOMA. Shop away!
Museum Details
Museum Hours
Monday - Tuesday: 10 a.m. - 5 p.m.
Wednesday: closed
Thursday: 1-8 p.m.
Friday-Sunday: 10 a.m. - 5 p.m.
Visitor entrance is located on both Third Street and Howard Street. 
SFMOMA currently offers more than 62,000 square feet of art-filled public space for free on the first and second floors.
---