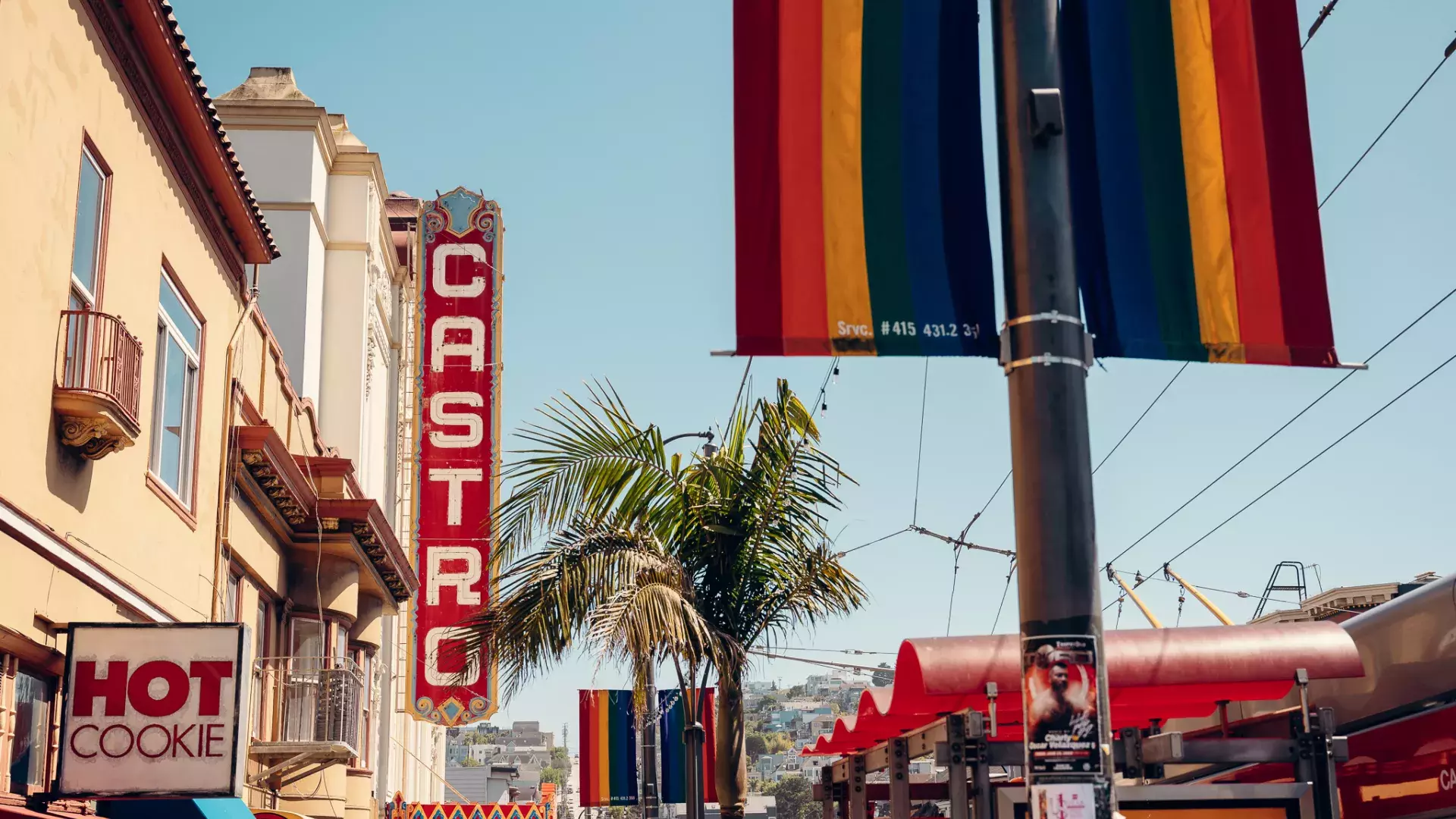 Boy and Toy Shopping in San Francisco
If you're looking for a bed stand or a one-night stand, the perfect gift or fun item, look no further than San Francisco's gayborhoods.
One Night Stands

Beaux

2344 Market St.

Shop at the late-night meat market better known as Beaux if you're looking to put another notch in the 'ol bedpost. This bar is filled to the brim with tourists, and locals every night. When it overflows, head down the street to Toad Hall to continue dancing and grinding. 
A Beautiful Bouquet

Urban Flowers

4029 18th St.

The Looking-famous Urban Flowers Shop is filled with off-the-wall varieties we guarantee you've never seen before as well as more than a few daddies to check out. From the classics to the oddest things you can imagine, a stop in this mom-and-pop flower shop is the perfect way to say whatever it is you want.
Uniquely Castro

Castro Theatre & Hot Cookie

429 Castro St.

Nothing says "Castro" like the landmark Castro Theatre, literally. It flashes a neon C-A-S-T-R-O all night. This neighborhood gathering spot has garnered international acclaim and hosts shows ranging from fabulous sing-a-longs to cult classics and box-office hits. If you get a sweet tooth at the theater, swing in the shop next door, Hot Cookie, for the most scrumptious and scandalous treats in the 'hood. You may leave with a pair of underwear or your picture in "Hot Cookie" branded underwear on the wall.
Fun In The Bedroom

Does Your Mother Know

4141 18th St.

Does Your Mother Know is one of several adult-oriented stores in the Gayborhood. Does Your Mother Know has enough unique merchandise to keep you entertained in the store – and the bedroom – for hours on end.
Well-Fashioned Attire

Rolo

2351 Market St. & 2267 Market St.

If you're looking for something more public such as a new wardrobe or just an accent item to spice up an outfit, find it in the storefronts of the Castro. The many boutique shops have a wide range of clothing and accessories. Stop into both Rolo locations for some dashing and debonair, gentlemanly inspiration.
The Ultimate One-Stop Shop

Cliff's Variety

479 Castro St.

Don't know exactly what you're looking for or where to find a super random item such as purple Christman lights in July? Well, this Castro institution is where you'll find it. A great place for home improvement, gifts, and browsing, you'll find everything under and over the rainbow at Cliff's Variety.
Folsom Street Fair Ready

Mr-S-Leather

385 8th St.

Located in the SOMA leather district, Mr-S-Leather has been selling leather wear and fetish items for over 40 years. Stop in to be fitted for a leather harnes, or peruse their clothing (both for public and private) as well as a huge selection of toys and gear for the bedroom. Mr-S-Leather will make sure you are ready for Folsom Street Fair, which happens just down the street every September. 
---