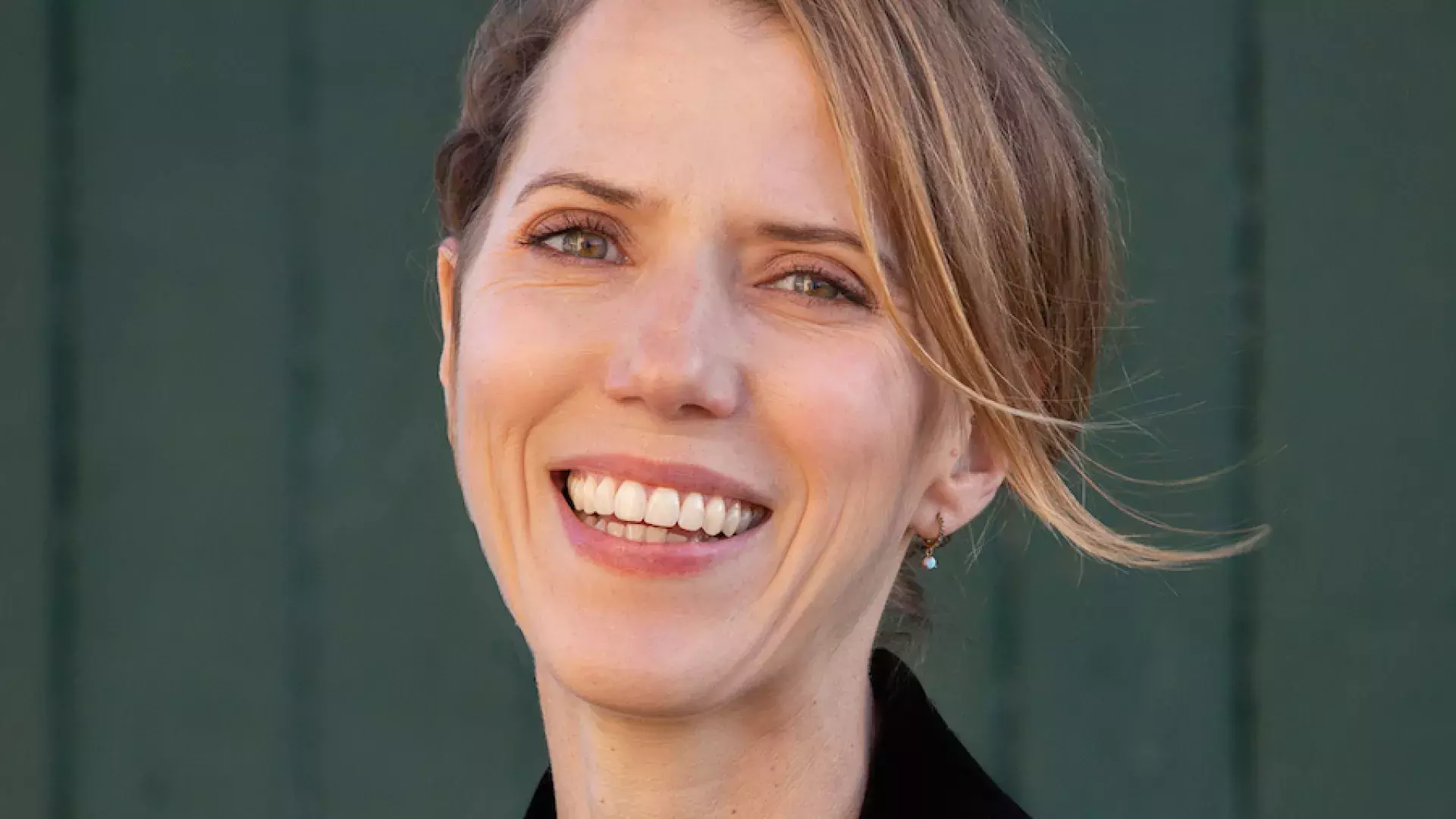 How I See SF:

Author & Illustrator Charlotte Rygh

Whether looking through her own eyes or those of her fictional creations, author and illustrator Charlotte Rygh sees nothing but beauty and possibility in San Francisco.
If you want to have a truly genuine San Francisco experience, then you have to consult the experts: our friendly locals. Knowledgable, passionate, and always ready with a recommendation for what to do, see, or eat, San Franciscans of all types have been part of our ongoing "How I See San Francisco" series.
Charlotte Rygh is an author, illustrator, and long-time San Francisco resident. Her love of nature and travel have inspired many aspects of her life. Char's passions shine through in her beloved series of travel-adventure books featuring her salty BFFs, Shrimp 'n Lobster.
Char's goal is to empower kids to explore new places and have fun learning. We asked her about some of her favorite places in San Francisco, where she finds her inspiration, and what she thinks every visitor must do during their stay.
Describe your typical day in San Francisco.
I  have a full-time job that supports the expansion of my Shrimp 'n Lobster Adventure series. So when I do have the day off, you can catch me at the Fueling Station on Polk Street grabbing an almond milk latte in the morning. On many afternoons, I'm able to join the Russian Hill Neighbors for gardening and street clean up. It's a fantastic community of people!  On Sundays, I'll visit the Fort Mason Farmers Market or take a stroll to the Ferry Building. And then I pretty much hit the drawing board, illustrating my Shrimp 'n Lobster's latest adventures. 
Which neighborhood, other than your own, do you like to explore?
The best part about San Francisco is that you can explore it all by foot. I often find myself walking along the Embarcadero. I usually start from the Ferry Building and check out Bay Crossings because they sell my Shrimp 'n Lobster's A San Francisco Adventure book. I'm always pinching myself when I see the books on display there! I also love Book Passage, as they have amazing author events there. There's also a fabulous Farmers Market that includes live music and, of course, local produce, flowers, cheeses, fresh fish, and oysters in the many food stalls. It's a lot of fun!
From there I usually continue west toward the Golden Gate Bridge, passing the Exploratorium and Pier 23, where I enjoy a Sunday brunch. You can't miss iconic Coit Tower, and if you keep going, you'll bump into PIER 39. I really enjoy it. Plus, it's great exercise.
What are some San Francisco experiences you're eager to have now that our gate is open?
I am really excited to head out on a boat tour to the Farallon Islands. It's supposed to be an incredible experience with crystal-clear waters and amazing wildlife. I feel like it's going to be an oceanic safari, and I can't wait!
Where do you indulge your artistic side in San Francisco?
Golden Gate Park is pretty magical.  From the Botanical Gardens to the Conservatory of Flowers and the de Young and Academy of Sciences, how could one not be inspired? I got my inspiration for Shrimp's character at the Academy of Sciences. I walked past the Harlequin shrimp exhibit and said to myself, "Hello, you!" Nature cracks me up and if I see something that pops with character, my imagination takes over.
I also love, love, love, visiting local boutiques like SF Mercantile on Haight Street. Everything within the shop, to me, is a work of art. The owners put their hearts into making their space feel absolutely magical. It really is an inspiration all its own. I always leave feeling so well "fed" and inspired to be more creative! Another seriously creative boutique is Picnic on Polk Street. I walk in and become instantly energized and exhilarated.
As an author, what are some of your favorite stories set in San Francisco?
In the past year. I came across the work of Emma Bland Smith. She wrote two books that take place in San Francisco. The first is Claude, A True Story of a Crocodile. You can actually visit the real Claude in the Academy of Sciences! Read the book before you go! The second is her most recent, The Gardener of Alcatraz. And I can't wait to "escape" with that one!
You illustrate your own books, as well. Who are the Bay Area artists who have inspired your work?
I really love Charles Schulz. I grew up watching old reruns of Charlie Brown. When I was a kid, he walked into my dad's photo lab (before digital cameras!) to pick up photos and drew Snoopy on a piece of paper. I have it as a tiny reminder of his kindness. I also really love Shel Silverstein. He lived in Sausalito for a while. The Giving Tree is a classic. Every time I read it my heart warms up: nature just gives and gives.
Your guidebook to San Francisco is perfect for both kids and adults. What are some must-do's for families visiting San Francisco?
Ride the cable car! It's super fun and a unique way to experience San Francisco, just as people have done for more than 100 years.
Visit Lombard Street and see how crooked and popular it really is. It's amazing to see how many tourists flock to this site every day.
Another must is the San Francisco Maritime National Historical Park Visitor Center. It's bonkers! You go through the history of the city in one amazing exhibit that includes great sound effects. It feels like you've been transported back in time!
Of course, you have to experience the Golden Gate Bridge. Whether you walk or drive, you will most certainly be in awe of one of the city's most treasured structures. It's breathtaking.
No offense to your guidebook characters, Shrimp 'n Lobster, but if you're craving seafood in San Francisco, what are some of your favorite places to go?
Zero offense taken. I love seafood! I really enjoy Scoma's in Fisherman's Wharf. It's a classic San Francisco institution.
If you don't have time to take a road trip to Marin to visit oyster farms, check out Hog Island Oysters in the Ferry Building. Pier 23 has fabulous oysters, too! (Did I mention I like oysters?)
If you're exploring Nob Hill, swing by Swan Oyster Depot. Be sure you get there early as the line forms not long after they open. This is a cash-only business! Also, say hi to the owners when you order. They've been running the place since their fathers did and their fathers before them!
Where and what would you choose for your last meal in San Francisco?
I really enjoy Harris' Steak House. It's been around forever. I like to head to the bar where you don't need a reservation and you can sit at the cocktail tables. It's a great local spot, and if you get there early, you don't have to wait. It's fun listening to the live jazz music, enjoying a martini and splitting a Porterhouse Steak with someone who makes you laugh. That's my ideal meal. (Shockingly, no oysters!)
Which restaurant is still on your list to dine at in San Francisco?
I am really excited to check out the Anchovy Bar! It sounds simply fabulous.
What's your favorite annual event that happens in San Francisco?
I love Bay to Breakers. Everyone in the city gets really into it. We dress up and walk down to Ocean Beach, dancing and taking part in a tradition that has been going on for more than 100 years.
I also get a kick out of watching the Escape from Alcatraz Triathlon, especially when the swimmers come to shore and begin their second leg of the race. After swimming 1.5 miles in the Bay, I wouldn't be looking forward to an 18-mile bike ride or the 8-mile run. Those athletes are amazing, and the race starts and ends right along the Marina.
Where do you like to view sunrise and sunset? What are some of your favorite views or vantage points around the city?
Where can you not see a great sunset in the city when Karl is not in the way? A solid lookout is just along Crissy Field. Pack a picnic and bundle up. Also, Coit Tower at Telegraph Hill. After all, this used to be the top lookout spot in the city! Then you can walk down to North Beach and grab an Italian dinner. Prego!
You grew up in nearby Marin County. What are some things just on the other side of the Golden Gate Bridge that visitors should be sure to experience?
Since I love marine life and am focused on the health of our oceans, I highly recommend visiting the Marine Mammal Center. It's the largest Marine hospital in the world and an amazing educational institution that the whole family can enjoy.
It's also really fun to take the Blue and Gold Ferry to Tiburon for lunch at Sam's Anchor Cafe. If you grab the first one out around 10:30 you can beat the crowd, especially during the summer. Be sure to grab a seat at Sam's outdoor dining deck, and don't forget your sunscreen!
You can also jump on another ferry from Tiburon to Angel Island. Grab those hiking shoes and explore the island, hike up Mt. Livermore, and check out more epic views of San Francisco and the Golden Gate Bridge. It's a great easy day trip without a car!  
What other activities beyond the bridge do you recommend?
For longer excursions, drive to Tomales Bay and—you guessed it—eat oysters! You can grab a bag straight from the farm from Tomales Bay Oyster Company, take them home or shuck them there. Drive further and stop at Hog Island Oysters; just be sure you make a reservation. And just a bit further out, if you are still looking for more oysters, try Tony's Seafood Restaurant, owned by Hog Island Oysters. I still have yet to visit their newly renovated restaurant, but everything I see spells out D-E-L-I-C-I-O-U-S.
What should every visitor to San Francisco do at least once?
Ride that cable car, walk across the Golden Gate Bridge, and enjoy our famous sourdough bread and Dungeness crab, then finish it off with some Ghirardelli chocolate. Yum!
What's one part of San Francisco that you wish visitors knew about?
Neighborhood communities help beautify the city. For instance, the Russian Hill Neighbors is a membership group that supports local merchants and connects with city officials on behalf of our district.  They also put together groups of volunteers to pick up litter, as well as maintaining plots of land that the city does not. Some pretty amazing viewing spots are maintained by residents volunteering their time, and that makes it profoundly special.
Tell us about a time you felt most at home in San Francisco.
It has happened a handful of times. When the timing is perfect, just as the sun begins to set, as I've passed through the Robin Williams Tunnel, the light hits the Golden Gate Bridge and creates a vibrant glow. Sometimes it catches me off guard. It's truly beautiful. I was born here. This is my home. And I can't believe how utterly stunning it can be.
Any final advice for visitors coming to San Francisco?
Wear layers! San Francisco can be a chilly city. Just because it's summer in California doesn't mean it's beach weather in San Francisco!
Char's latest book, Shrimp 'n Lobster's A New England Adventure, was released May 17, 2022. The award-winning series is available everywhere books are sold, including the de Young and Legion of Honor Museum gift shops. Follow Char and her crustracean pals on Instagram or their official site.
---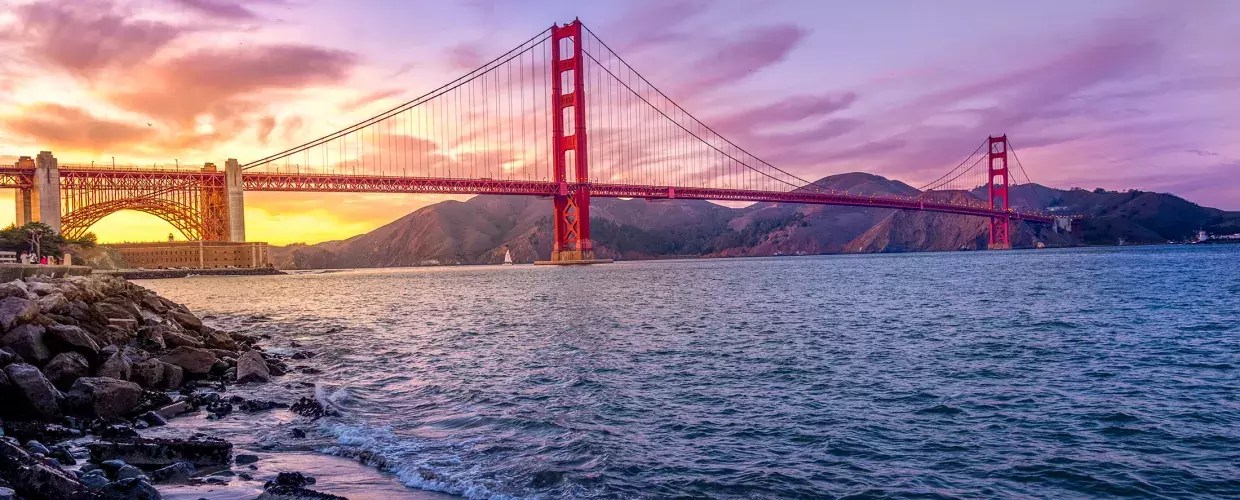 Stay Connected with SF
Sign Up for Our Newsletter
Be the first to know about upcoming events and festivals, new restaurants, special deals, and everything else happening in the City by the Bay.