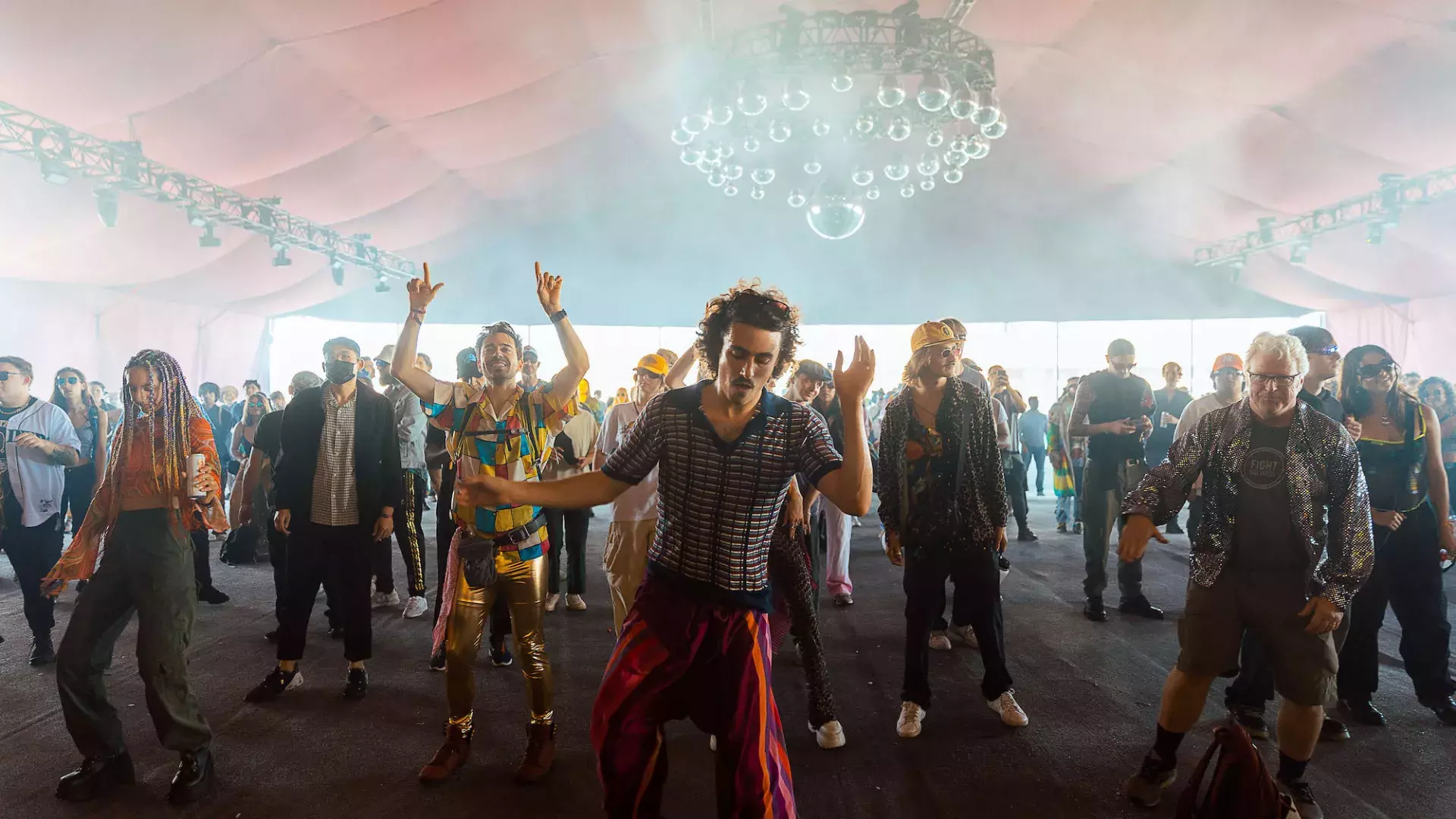 San Francisco

Festivals and Events in September

Summer might be over elsewhere, but the season's just getting started in San Francisco. Experience our best weather and these great events.
All dates and locations are subject to change and should be confirmed with organizers before making travel plans.
Portola Music Festival
Pier 80
The highly popular two-day music festival will take place on Saturday, September 30 and Sunday, October 1, 2023.  This year's lineup is sure to get the crowd moving and grooving. Popular acts like Polo y Pan, Jai Paul, Thundercat, Rina Sawayama, Flying Lotus and Major Lazer are sure to draw crowds. Famed Swedish DJ and producer Eric Pydz will also be performing his HOLO set (debuted in 2018 and seen at this year's Coachella). Using cutting-edge technology, HOLO will include giant, stunning 3D visuals that will float above the stage during his performance. Additionally, more hip hop and R&B acts will be featured, with the inclusion of Lil Simz, Kenny Beats and Masego. Attendees will also be excited to see 2000s throwback favorite Nelly Furtado, as well as beloved headliner, Skrillex. If that wasn't enough, Portola Week features a full list of pre- and after-parties at various music venues around San Francisco.
The Giant Race
Oracle Park
www.thegiantrace.com
The Giant Race features a half marathon, 10K, and 5K races through San Francisco's historic streets with a dramatic finish on the field at Oracle Park, home of the three-time World Series Champion San Francisco Giants. Families can participate in the Kids Race and Family Relay.
The Guardsmen Benefit Concert & Chili Cook-Off
San Francisco Brewing Co.
Live music and delicious chili...what could be better? On September 17th, The Guardsmen's 3rd Annual Chili Cook-Off is back and hotter than ever as culinary enthusiasts showcase their secret recipes while guests enjoy live music and world-class beer. Cast your vote for the best chili, take in the sounds of the internationally acclaimed Wobbly World Band, and chase everything down with a Ghirardelli Sundae when you're all done. 
The Guardsmen Comedy Night
Bergerac
On September 14, The Guardsmen are partnering with Don't Tell Comedy, a group famous for presenting excellent up-and-coming and established comics in unique and exciting venues. This will be an evening filled with great comedy, cocktails, and fun, with proceeds from ticket sales going directly to The Guardsmen fundraising efforts. With jokes and cocktails, who knows what will happen? 
San Francisco Symphony's Opening Night Gala
Davies Symphony Hall
www.sfsymphony.org
The San Francisco Symphony starts its regular season with an Opening Gala Concert on September 23. 
San Francisco Opera Opening Night Concert
War Memorial Opera House
www.sfopera.com
The opera season begins with the annual opening night gala on September 8. 
Annual Peak2Peak Walk
www.walksf.org
Get a unique view of San Francisco's skyline and discover hidden stairways and paths on this 12-mile urban trek connecting neighborhoods, parks, and vistas as you walk the spine of the city, cresting 10 peaks along the way. The Peak2Peak Walk is on Saturday, September 9. 
Muni Heritage Weekend
Various Locations
Featuring vintage streetcars, special cable cars and possibly the introduction of one newly restored vehicle, the event celebrates San Francisco's diverse and fascinating public transit history. September 23 to 24.
San Francisco Opera in the Park
Golden Gate Park
www.sfopera.com
On September 10, enjoy an outdoor venue and free admission to an opera performance featuring the stars of the San Francisco Opera and the Opera Orchestra. 
Autumn Moon Festival
Grant Ave. between California and Pacific streets
www.moonfestival.org
This Chinatown event features multicultural entertainment, traditional lion and dragon dances, arts and crafts, lantern village, moon cakes and children's activities. Enjoy the Autumn Moon Festival from September 23 to 24. 
Comedy Day
Robin Williams Meadow, Golden Gate Park
https://comedyday.org
On September 17, Laugh out loud at this free comedy "concert," featuring 40 of the U.S.'s and Bay Area's best comedians.
Folsom Street Fair
Folsom Street between Eighth and 13th streets
www.folsomstreetfair.com
The "daddy of all leather celebrations," the Folsom Street Fair is the largest leather, alternative and fetish street fair in the world, drawing some 400,000 attendees annually, dressed in leather, rubber, uniforms, drag—or very little at all. Folsom Street Fair will take place on September 24. 
---