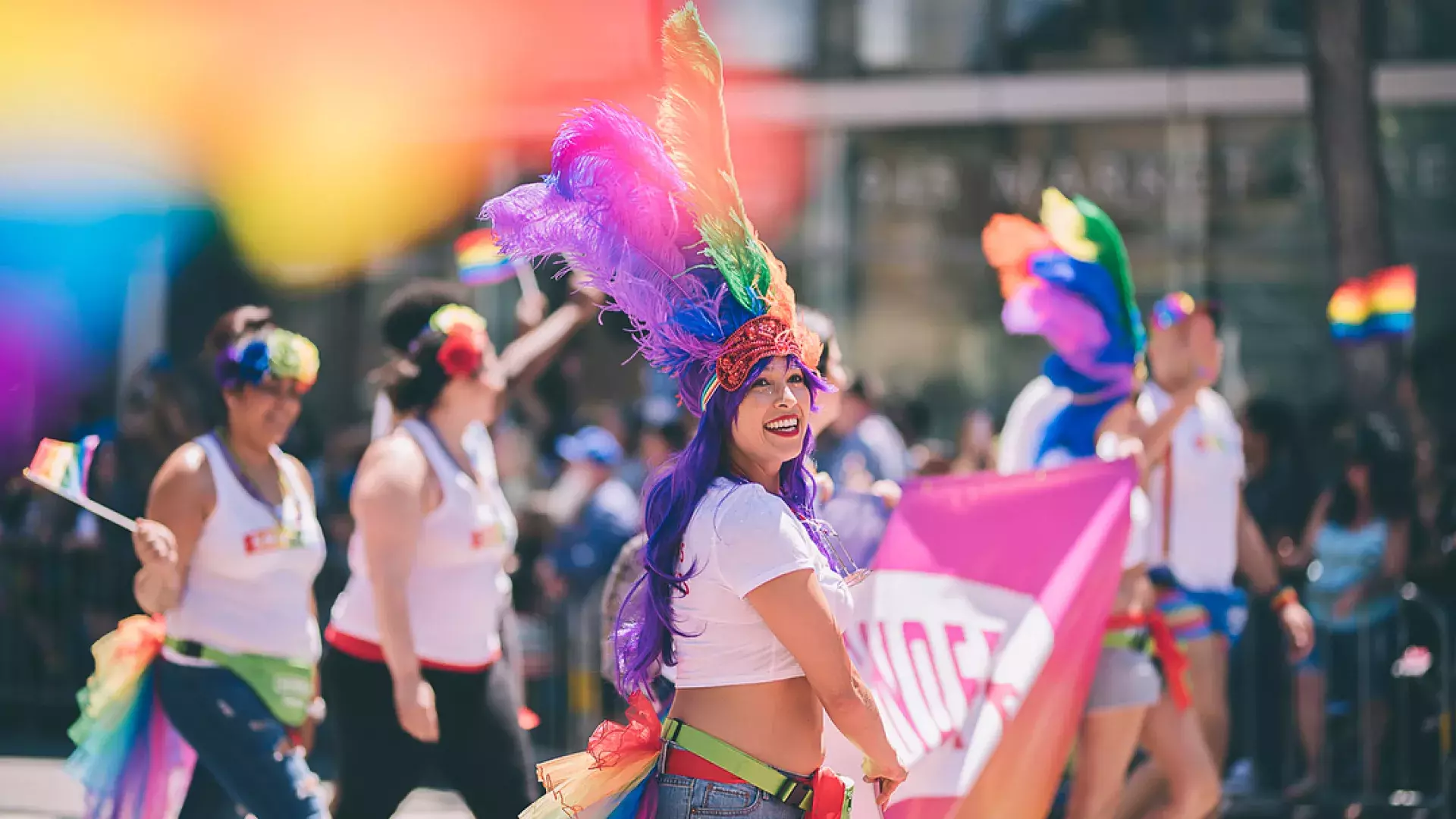 San Francisco

Festivals and Events in June

June is the month to be in San Francisco. Here are the top picks for festivals and events to attend during the month.
All dates and locations are subject to change and should be confirmed with sponsors before making travel plans.
Escape From Alcatraz
Coming back for its 42nd year, the highly coveted Escape from Alcatraz Triathlon and Aquathlon will take over the waters and streets of San Francisco, June 10-11, 2023. Watch Olympians, world champions, and a diverse array of athletes compete in harrowing conditions throughout historic San Francisco locations. 
Union Street Music Festival
Union Street between Gough and Steiner streets
The Union Street Music Festival brings the sound of summer to historic Union Street, this festival features local bands, arts and crafts booths, food and beverage gardens, community groups and unique sponsors.
San Francisco Jazz Festival
SFJAZZ Center
For more than 30 years, SFJAZZ presented the San Francisco Jazz Festival in venues around the Bay Area; with the opening of the SFJAZZ Center in 2013, the festival is now concentrated in the Center and the surrounding neighborhood and offers more than 30 shows.
AIGA San Francisco Design Week
With more than 60 studio tours and 75 events throughout the week featuring tech inventions to culture changing products, human-centered design, and emerging fashion to international architecture, San Francisco Design Week is an opportunity to experience the region's unique design talents, impact and innovations.
Queer Women of Color Film Festival
Brava Theater
The Queer Women of Color Film Festival showcases new films that reflect the lives of queer women of color and address the vital social justice issues that concern multiple communities.
Spring India Day
Union Square
A celebration of the colorful and exuberant Indian culture, Spring India Day, an annual event, features a traditional Indian wedding ceremony, henna artists, Bollywood dancing, music and enticing food booths.
Yerba Buena Art Walk
Yerba Buena Gardens
The Yerba Buena Art Walk features a dozen galleries and institutions open for free in the Yerba Buena Gardens art district.
Haight Ashbury Street Fair
Haight Street
Music, arts, crafts and food are the mainstay of the Haight Ashbury Street Fair celebrating the cultural history and diversity of one of San Francisco's most internationally celebrated neighborhoods, Haight-Ashbury. 
Across The Bay 12K and 5K
The Across the Bay 12k features a point-to-point journey starting in Sausalito, running across the Golden Gate Bridge, and finishing in Aquatic Park. The 5k starts and finishes in San Francisco. 
Annual San Francisco Black Film Festival
The Annual San Francisco Black Film Festival is a celebration of African American cinema and the African cultural diaspora showcases a diverse collection of emerging and established filmmakers; more than 10,000 films have been screened worldwide since the inaugural festival in 1998. 
Frameline San Francisco International LGBTQ Film Festival
Castro Theatre
The longest-running, largest and most widely LGBTQ cinema film exhibition in the world, Frameline San Francisco International LGBTQ Film Festival screens groundbreaking documentaries, features, touching short films and cinematic classics. 
Juneteenth Celebration
The oldest known celebration among African Americans across the U.S., the Juneteenth Celebration commemorates the announcement of the end of slavery in the U.S.; local event includes musical performances, a car show, arts and crafts, children's activities and various food vendors. 
North Beach Festival
San Francisco's oldest street fair, the North Beach Festival, delights with juried arts and crafts, live entertainment, Italian street painting, kids' chalk art area, animal blessings, gourmet food booths, beverage gardens and other surprises. Presented by the North Beach Business Association.  
Stern Grove Festival
The Stern Grove Festival celebrates the season of free Sunday concerts featuring renowned music and dance groups set in a beautiful outdoor amphitheater in the heart of San Francisco.
Pride in Gotham
Pride in Gotham is taking place from June 20-24, 7-11pm at the Hibernia Bank in San Francisco. It's the first production by Pop Culture Immersives, a new SF-based theater company recreating iconic worlds, with a focus on creating work for queer artists in the city. Guests will arrive to the marbled halls of the Hibernia as though it were a Wayne Foundation gala: black-tie (or cosplay) dress code, with live music and champagne flowing. Guests will be taken underground to the bank's vaults and enter an experiential world of immersive performances.
San Francisco Pride Celebration and Parade
San Francisco's annual celebration of lesbian, gay, bisexual and transgender pride culminates with a festive parade from the Embarcadero to the Civic Center.
---