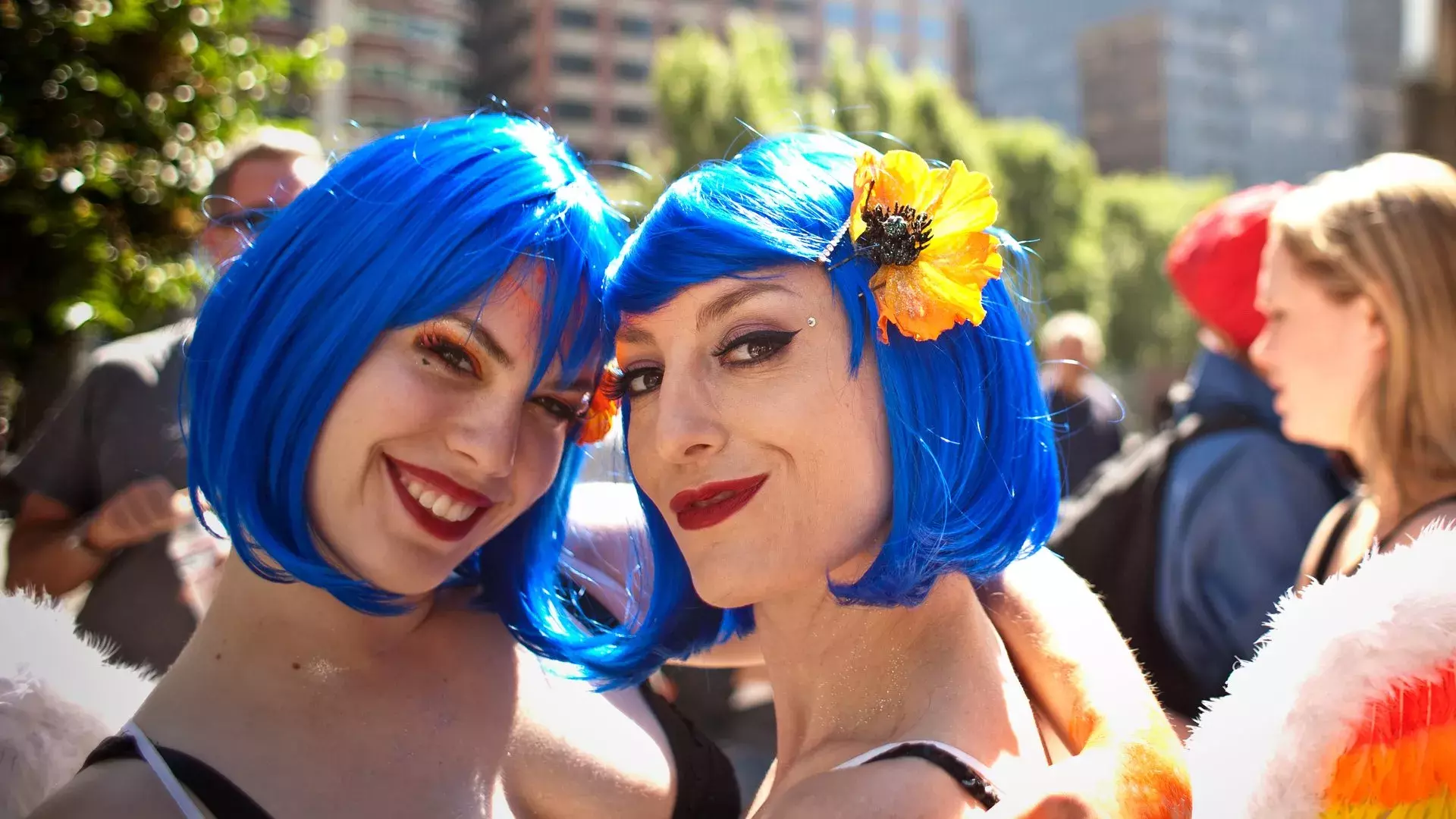 11 Events That Showcase San Francisco's Costume Culture
Because San Francisco has a long history of cherishing outrageous self-expression, and of being a place where everyone is always welcome, you can dress up just about any way you like when you're here.
It all began with the Summer of Love, when style in the city radically broke from the conformity of the era. Of course, it's no fun to dress up alone. So, San Franciscans created parties, parades and other events for any chance to break something out from their costume closet.
That legacy can still be felt today in these events that happen across the city. Whether you want to improve your Instagram feed by observing or debut your own ensemble, there's something for everyone.
Spring
Brides of March
No, this one has nothing to do with Julius Caesar. The Brides of March is a silly gathering that riffs on the famous date in history and invites all comers—male or female—to don a wedding dress and join a pub crawl through Union Square. The event began here 20 years ago and has now spread across the country.
LepreCon
Show off your shamrocks on St. Patrick's Day along Polk Street for one of San Francisco's biggest annual bar crawls. Don your most creative Celtic costuming and visit as many of the favorite neighborhood bars as you (responsibly) can.
Hunky Jesus Contest
Every Easter, the Sisters of Perpetual Indulgence—a legendary band of drag queens who dress in nuns' habits and stop-you-in-your-tracks make-up—host a Hunky Jesus contest to find the sexiest redeemer in San Francisco. Blasphemous? Possibly. Hilarious? Absolutely.
Bring Your Own Big Wheel Race
Recapture your youth at the Bring Your Own Big Wheel Race. Held every spring, this only-in-San Francisco event sees costumed competitors congregate at the intersection of 20th and Vermont streets in Potrero Hill. They then ride down the precarious hill on their tiny plastic vehicles. We're not kidding about the course; this stretch of Vermont Street is narrower, steeper, and "crooked-er" than famous Lombard Street!
Bay to Breakers
A longstanding tradition in the city, the Bay to Breakers race started as a competition. With the introduction of wacky costumes, it gradually morphed into a daylong street fair with more revelry than actual running. Here are the best areas to stay for Bay to Breakers.
Summer
Carnaval
Embrace the whole Latin world in the streets of the Mission District, with Carnaval, a weekend-long celebration of samba, salsa, low-riders, and more. Parade performers are decked out in elaborate, traditional outfits celebrating their international cultures. Make sure your own plumage turns a few heads.
San Francisco Pride
You'll find every color of the rainbow at San Francisco Pride. What began as a handful of angry marchers in 1970 has blossomed into a proud and positive million-person-plus extravaganza. Be a part of this diverse celebration. 
Fall
Folsom Street Fair
All manner of straps, chaps and harnesses make Folsom Street Fair one of the largest leather festivals in the world. Of course, you're free to show up in your regular street clothes and live vicariously through other attendees. There's no judgment here; just don't bring the kids.
How Weird Street Faire
An annual celebration of the strangest excesses the city can muster, the How Weird Street Faire is now in its second decade of outrageous outfits and electronic music. It's also a fundraiser for an organization promoting world peace, so how can you not attend? Visitors are encouraged to participate; the more outrageous your costume, the better.
Halloween
Even if a holiday is celebrated elsewhere, San Franciscans always strive to make it their own. Take Halloween, which San Franciscans of all ages have historically embraced with gusto. Nowhere is this more true than in the Castro. The spooky celebrations in the city's gayborhood predate more famous celebrations like New York's famed Greenwich Village Halloween Parade.
Winter
Santacon
This yuletide celebration, in which revelers dress as their favorite holiday character, may happen elsewhere, but Santacon is better here because of San Francisco's always temperate climate. How many elves can walk around the frozen north in jeans and a t-shirt? But if you're longing to get your ho, ho, ho on there are plenty of red suits and fake beards to go around.
---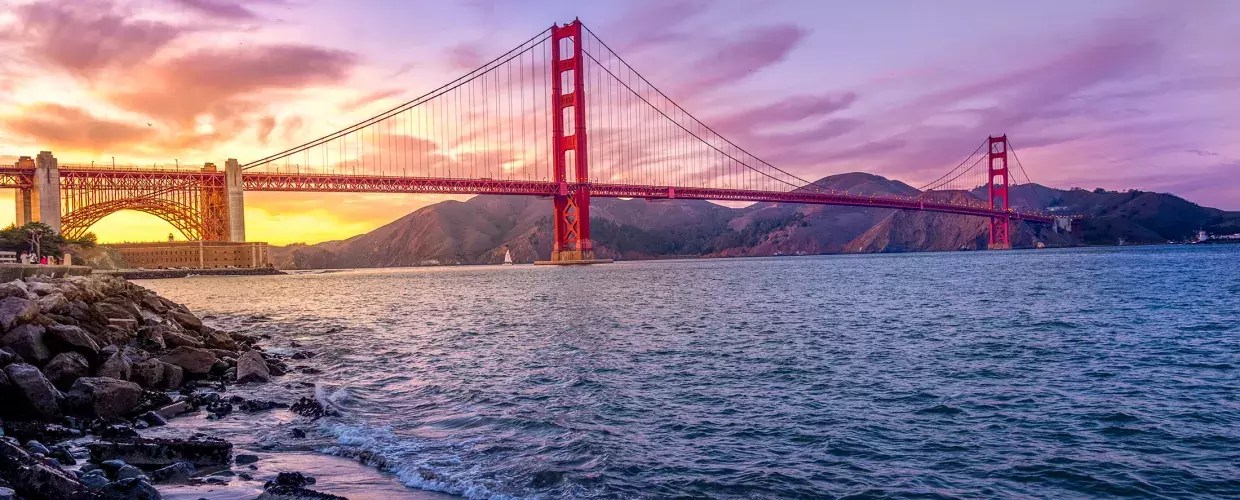 Stay Connected with SF
Sign Up for Our Newsletter
Be the first to know about upcoming events and festivals, new restaurants, special deals, and everything else happening in the City by the Bay.