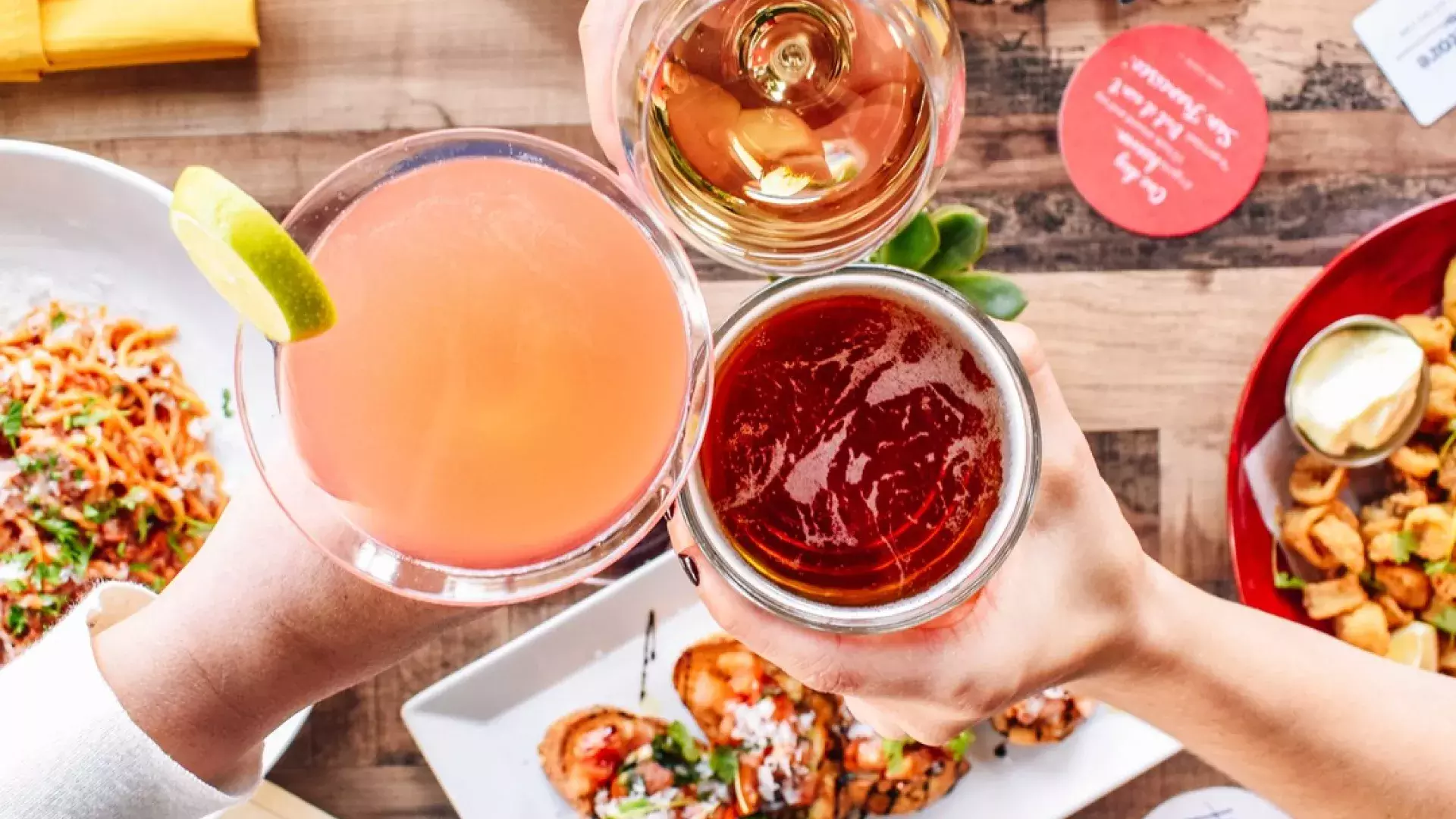 Take These Delicious Food Tours in San Francisco
Here are some great ways to take a tasty tour of San Francisco led by fabulous foodies.
Rev up your tastebuds, because San Francisco is a culinary destination of dazzling dimensions. The city boasts more than two dozen Michelin-starred establishments, many tapping into acclaimed California produce, cheese and wine to create eclectic menus. Thanks to the city's diverse communities, which are often tied to specific neighborhoods, international cuisine in San Francisco is also some of the most authentic in the nation.
For those with limited time or that simply want to ensure they experience the cream of the crop, taking a food tour is an excellent option. From walking tours of Chinatown to fixed-course tastings with the city's top chefs, we have hand-picked a selection of the best food tours in San Francisco for you.
Avital Food Tours
Avital Food Tours was founded in 2011 by San Francisco native Avital Ungar after she lived abroad in Paris and Shanghai. Her curated food and drink tours are unique culinary experiences that give you maximum exposure and immersion into San Francisco's dining scene in a single night.
Guests get a full prix-fixe meal, including appetizers, main course, and dessert, each at a different top restaurant in the city. Expect everything from fine-dining Guamanian to Michelin star-winning vegan Mexican. Tours are led by local experts and are customized around the client's needs – from corporate team building to date nights for couples!
Cost: $115-$190 per person
Time: 3 hours
Chinatown Adventures with Wok Wiz Tours
The oldest Chinese community in the United States, San Francisco's Chinatown is a whirlwind of colors and sensations. Founded by the late chef and author Shirley Fong-Torres over 35 years ago, Wok Wiz Tours is a uniquely authoritative experience that takes visitors inside the alleyways, kitchens, and tea parlors of this "city within a city".
Now led by Shirley's daughter, Tina, Wok Wiz Tours offers three different options. The "Classic" mixes Chinese-American history with tastings, the "I Can't Believe I Ate My Way Through Chinatown" tour is all about food, and the "Chow Ciao" multicultural stroll includes a trip to North Beach. Most Wok Wiz Tours start at 10 a.m.
Cost: $60
Time: 2-3 hours
Foodie Adventures
Historic and family-run food businesses in San Francisco are the focus of this eclectic walking tour that takes place every Saturday morning at 11 a.m. Run by local chef Chris Milano, Foodie Adventures tours take visitors into the classic diners and landmark neighborhood eateries of either the Mission or the North Beach/Chinatown areas.
Visitors not only dig into the most popular plates, but also get to sit down with the characters behind the counter and hear fascinating stories about how the restaurants were founded. Souvenirs, postcards, and other personalized items are included in these Foodie Adventures!
Cost: $119
Time: 3.5 hours
Local Tastes of the City Tours
San Francisco is a city of neighborhoods, each with its own history, vibe, and local dining and nightlife scene. Local Tastes of the City Tours takes guests on walking excursions into two different iconic enclaves of the city, Chinatown and North Beach, and focuses on exploring unique eateries and foodie institutions that lie hidden just off the beaten path.
From mooncakes to cannoli, tea rooms to historic espresso bars, these San Francisco Food Tours include many different tastings and samplings on the way. Group walking tours can be booked up until the last minute, but private and custom food tours should be arranged ahead of time.
Cost: $70-$85
Time: 3-4 hours
Secret Food Tours San Francisco
Secret Food Tours is a large operator that offers expert-led culinary tours in cities all around the world. Their SF tours include both a Mission District and a North Beach/Chinatown combo that each stop at a half dozen local eateries and shops.
From burritos to gelato, visitors will sample the real deal grub that San Francisco residents eat just about every day and learn why these items rose to prominence in the city. The tours happen every day of the week but max out at 12 people - so book ahead!
Cost: $79
Time: 3.5 hours
SF Native Tours
SF Native Tours was founded by fifth generation San Francisco native Stuart Watts and a group of friends he grew up with. The "Original Tour" is a popular group tour that provides an inside look into the city's most deeply rooted eateries and staples.
Starting in the Financial District at 12 noon daily, it works its way up to the historic Jackson Square area, into Chinatown and then North Beach, sampling chocolates, dim sum, pizza, saltwater taffy and much more along the way. SF Native Tours also does a "Tipsy" version of the "Original Tour", that includes stops at local bars.
Cost: $69
Time: 4.5 hours
Sidewalk Food Tours of San Francisco
Hit the pavement and explore the famous taquerias of the Mission District, the pizzas and pastries of North Beach, and the dim sum and tea houses of Chinatown with Sidewalk Food Tours. Along the way, you will also learn about the unique immigrant history of these neighborhoods and stop to check out some of their top sights and monuments.
Besides daily group walking tours, Sidewalk Food Tours of San Francisco also offers private corporate tours, cooking classes, and virtual foodie experiences all built around the city's dynamic ethnic culinary culture.
Cost: From $75
Time: 3 hours
---