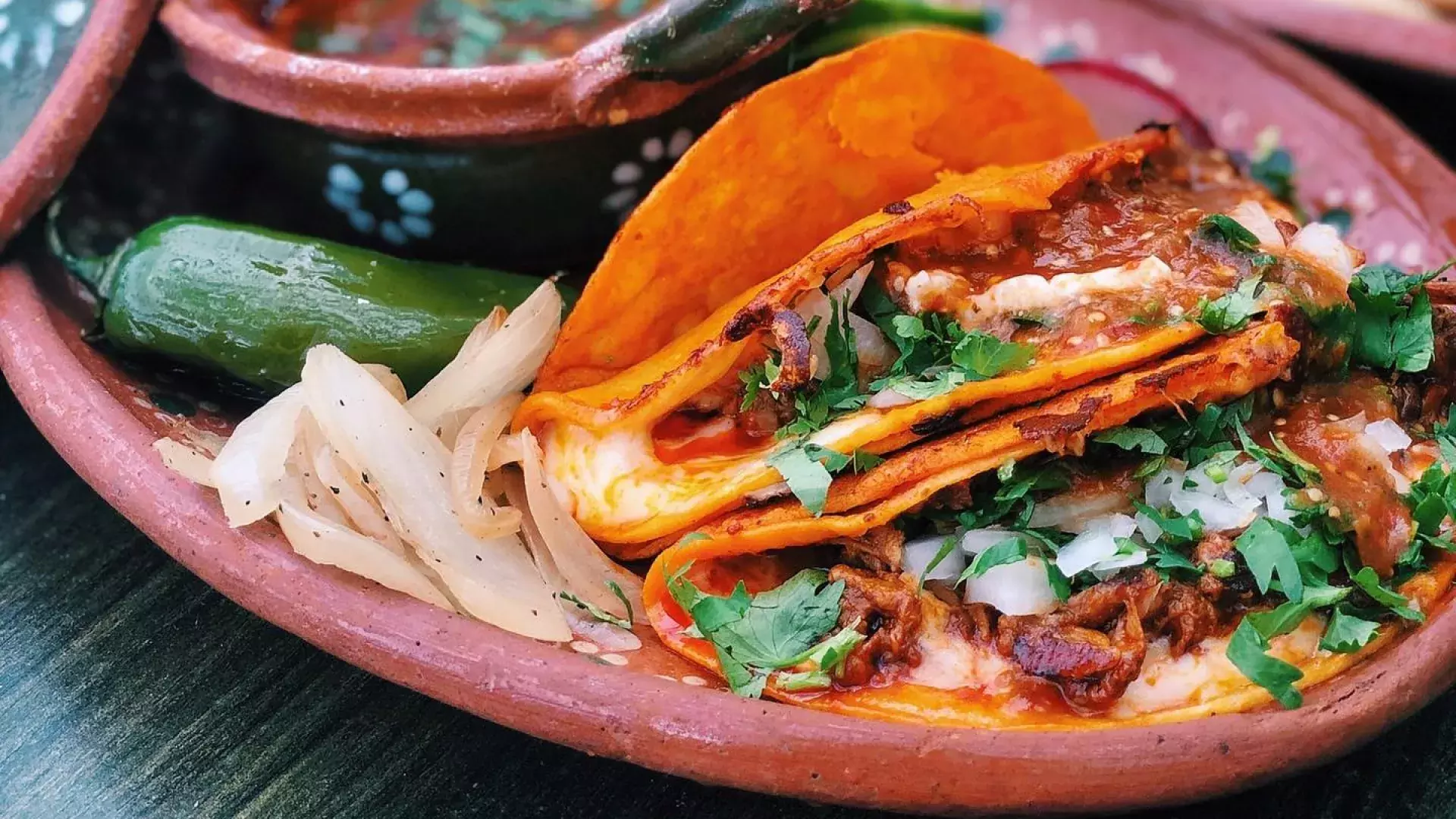 Where to Find the

Best Tacos in San Francisco

From the traditional to the unexpected, tacos in San Francisco run the gamut and can be found in almost every neighborhood. Which is your favorite?
San Francisco is known for a number of signature dishes, and locals have their own strong opinions about where to find the best of the best. Among those famous foods: tacos! Like the best burritos in San Francisco (the taco's close cousin), we've done the demanding, delicious work of eating all over the city and have come up with our recommendations for the best tacos in San Francisco. Which one is your favorite?
Al Pastor Papi (Various Locations)
What could be more San Francisco than finding out the best tacos you'll ever have come from a truck? Miguel Escobedo started serving his incredible creations years ago and his popularity has never stopped growing. Inspired by the food of Miguel's native Mexico City, Al Pastor Papi tacos are a badge of honor for any traveling foodie.
Cielito Lindo (3440 Balboa St.)
In the Richmond, no one does tacos like Cielito Lindo. All your traditional favorites are served here quickly and with a smile. Cielito Lindo is also known for its quesabirria tacos: spiced tortillas that are grilled and topped with carne asada, melted cheese, diced onion, and cilantro. It's a great place to stop on your way to or from the sights of the Sutro Baths.
Cholita Linda (1 Ferry Building)
While there are a lot of delicious things to eat at the Ferry Building, do not overlook the tacos from Cholita Linda. The crispy, Baja-style fish taco, topped with cabbage slaw and a crema, is the standout. Devour one while looking out at the bay; that's the way to go.
Don Pistos (510 Union St.)
North Beach may be best known for its Italian food, but look hard enough and you'll find some terrific tacos among all that pizza and pasta. Don Pistos's street tacos are deliciously authentic, and their squash tacos—served with avocado salsa, onions, and cilantro—might be our favorite vegetarian option we've sampled. 
Garaje (475 Third St.)
Not far from Oracle Park is Garaje, which manages to create an almost retro drive-in vibe while being surrounded by San Francisco's rapidly evolving modern skyline. Try their beer-battered tilapia tacos. The chipotle mayo goes perfectly with them.
La Taqueria (2889 Mission St.)
For a straight-up, no-frills, and thoroughly filling taco experience, visit La Taqueria in the Mission. If you're feeling bold, order your tacos super. That means they'll come with beans, pico de gallo, three cheeses, sour cream, and avocado. Good look keeping all that inside the tortilla!
Hook Fish Co. (4542 Irving St.)
If you're looking for the best fish tacos in San Francisco, it makes sense to head toward the ocean. At Hook Fish Co., just blocks from Ocean Beach, you'll find incredibly fresh fish tacos, served grilled or poke style. Their pickled slaw and spicy aioli give their tacos an unexpected kick.
Mosto (741 Valencia St.)
Right in the middle of the Mission's most happening stretch is Mosto, a bar best known for having more than 300 types of tequila and mezcal in stock. They also serve delicious al pastor and pastrami tacos. Be sure to stop in on Taco Tuesdays between 5 and 7 p.m. to enjoy their $1 taco specials.
Tacko (3115 Fillmore St.)
Don't be confused by the spelling or the Nantucket-themed decor. Cow Hollow's Tacko has some of the best tacos you'll find in the city. Their nautical nature serves them well on their delicious grilled fish and gulf shrimp tacos, filled with cilantro, cabbage, red onions, pico de gallo and tomato salsa.
Tacolicious (Various Locations)
Whether you visit their Marina or Mission locations, you won't be disappointed by Tacolicious. Offering traditional tacos filled with carne asada or carnitas, as well as tasty vegan and gluten-free options, Tacolicious's kitchen creations are great to share with friends. You can purchase 4 tacos for $25 or 10 for $58. With cocktails available by the pitcher, Tacolicious is a great place for a group hang. 
Tacorea (Various Locations)
Korean/Mexican fusion is a marriage made in taco heaven that you can find at Tacorea in Nob Hill or in their newest Chinatown location. If you're looking for the Korean flavor, get Mama Lee's spicy pork or the bulgogi.
Tacos El Patron (1500 S. Van Ness Ave.)
At the southern edge of the Mission lies one of San Francisco's newest taco hotspots. The food at Tacos El Patron is cooked with love, with family recipes and traditions serving as the inspiration. Where else would you find tacos birria, a house speciality taco made with beef stew meat and served with broth on the side?
Underdogs Tres (1224 9th Ave.)
Just a short walk from a number of Golden Gate Park's major attractions is Underdogs Tres, a tiny neighborhood favorite with a variety of tacos on the menu. We recommend ordering your tacos "Nick's Way": where a crispy grilled tortilla is wrapped in a soft corn tortilla, then stuffed with your choice of meat and Monterey Jack cheese, pinto beans, pico de gallo, and guacamole.
---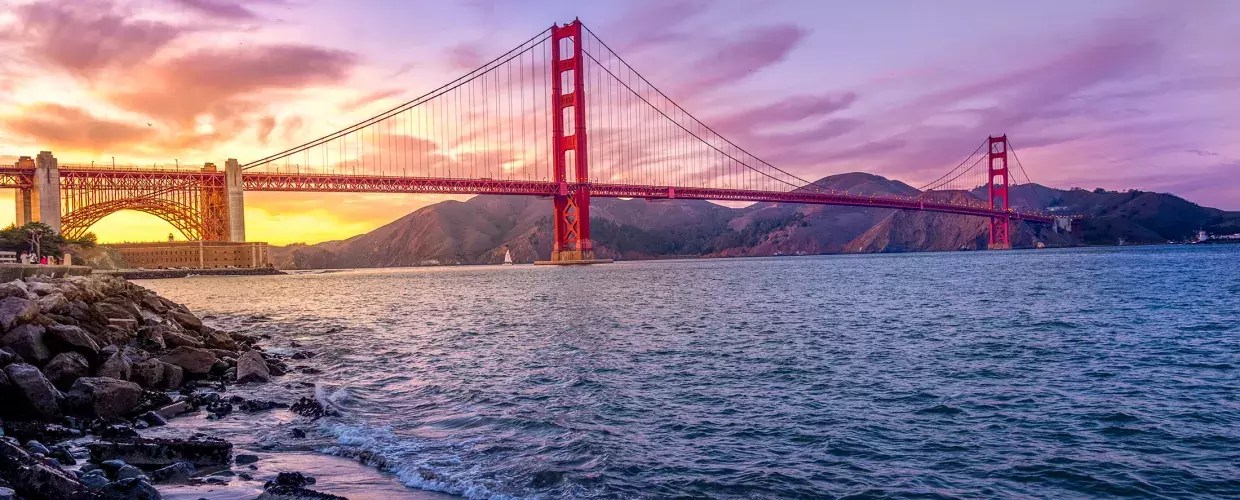 Stay Connected with SF
Sign Up for Our Newsletter
Be the first to know about upcoming events and festivals, new restaurants, special deals, and everything else happening in the City by the Bay.