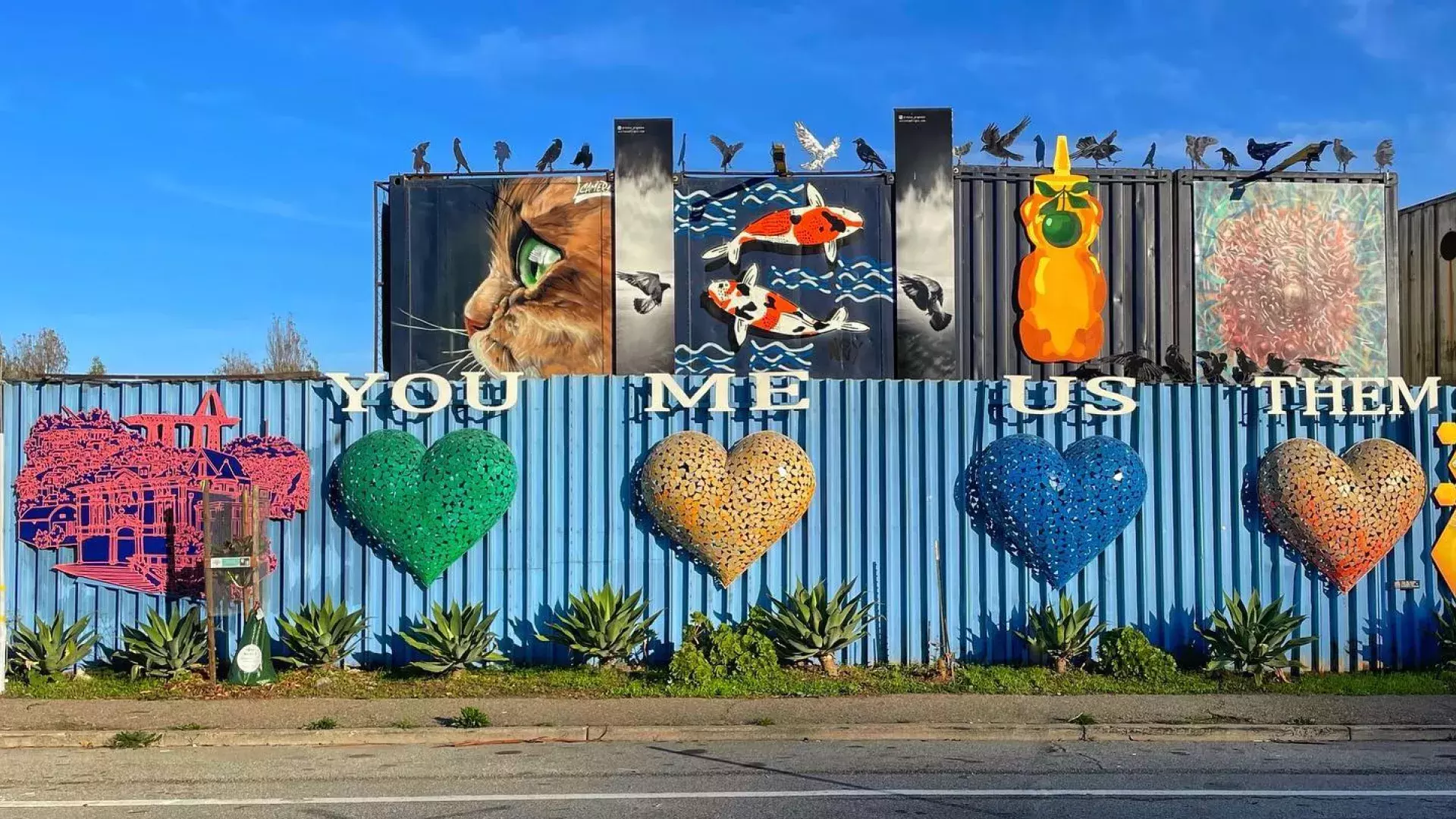 9 Things

To See, Eat, and Drink in Bayview

Off the beaten path, this San Francisco neighborhood is loaded with hidden gems for the most dedicated visitor.
Bayview is a neighborhood in the southeastern edge of the city sporting an abundant history filled with hidden culinary gems, urban farms (The New Farm, Urban FarmGirls), artists spaces (Open Studios), and shoreline parks (Heron's Head, India Basin).
Here are just a few of our favorite places in the Bayview.
1605 Jerrold Ave.
All Good Pizza
All Good Pizza was born out of longtime Bayview residents Kristin Houk and Matt Trahan's desire to bring healthy and affordable food to their neighborhood. They took a vacant lot, cleared out 14,000 pounds of trash, and created a welcoming, succulent-filled oasis for the community to gather around. Their Neapolitan-style pizza is made in a brick oven out of a little white trailer and served with a smile. 
1634 Jerrold Ave.
Flora Grubb Gardens
Unless you've been living under a rock, you've probably already heard of Flora Grubb Gardens for their amazing selection of plants, pots, and patio furniture. It's the hippest garden center in the Bay Area, selling everything nature-related from terrariums to heated outdoor furniture.
32 Jennings St.
EcoCenter at Heron's Head Park
The EcoCenter at Heron's Head Park is an environmental justice education center. It's also San Francisco's first 100% "off-grid" building. Anyone's welcome to pop in and learn about its solar power and alternative wastewater technologies. This is a popular area for birdwatching, too. Just outside the center is a relaxing walking path that stretches out to the bay to view local and migratory shorebirds. So bring some binoculars and see what you can spot among the wetlands!
5166 Third St.
G. Mazzei & Sons' Hardware
A family-owned business since 1936, these guys are super friendly and down to help you out! Don't forget to check out their epic window displays filled with vintage hardware bits and old family artifacts. Fun Fact: They still use their original scale from the '30s! G. Mazzei & Sons' Hardware is a San Francisco legacy business.
1429 Mendell St.
Old Skool Cafe
Old Skool Cafe is a nonprofit 1940s-themed youth-run supper club. It provides a space for at-risk and previously incarcerated young people to learn job and life skills. The kids are spectacular. They work as chefs, servers, and entertainers. The food is delicious and the energy is awesome – you have to check this place out.
1750 Armstrong Ave.
Public Glass
Public Glass is San Francisco's only nonprofit glass art studio and school. It offers classes from beginner to master levels in all disciplines. Students can learn fusing, slumping, lampworking, glassblowing, and glass sculpting!
4800 Third St.
Radio Africa and Kitchen
Radio Africa & Kitchen was born from one of the city's first pop-ups. Chef Eskender Aseged whips up a blend of Mediterranean and North African cuisine using California meat and produce. The menu changes weekly, lunch is served Monday through Friday, and you can expect lots of delicious seafood!
2150 Newcomb Ave.
Scrap
SCRAP (Scroungers Center For Reusable Art Parts), was founded in 1976 by Anne Marie Theilen to provide much needed art resources for teachers. You never know what you're gonna get here.
1195 Evans Ave.
Speakeast Ales & Lagers
You've probably seen Speakeasy's delicious beer all over the city – this is the mother ship! You can grab a beer straight from the source in the newly renovated taproom that will transport you back to the '20s.
---