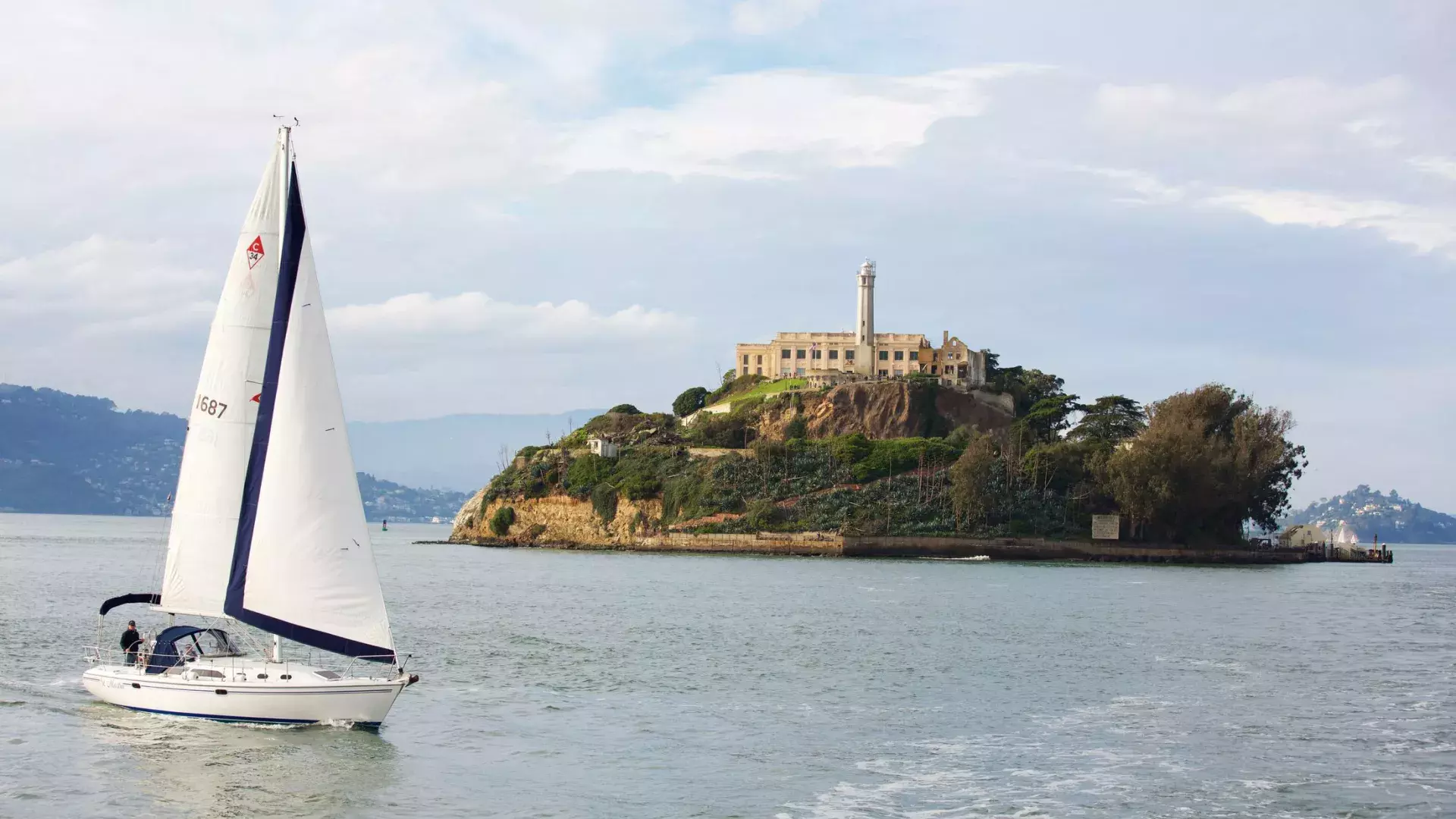 Find the Perfect Boat Tour in San Francisco
Whether you're here for history or just want some fresh air, there are boat tours for every type of visitor. Experience SF views on the water!
Easy Breezy
Red & White Fleet 
Pier 43 1/2 
If you want to see the highlights, try Red & White Fleet. Their one-hour Golden Gate Bay Cruise, which has frequent departure times, is a good baseline package. The longer Bridge 2 Bridge Cruise offers a little more bang for your buck, as it takes visitors under both the Golden Gate and Bay Bridges, and past landmarks such as Coit Tower and Oracle Park, home of the San Francisco Giants. For something a little more relaxing, you can enjoy spectacular views of the bay and the San Francisco skyline, accompanied by live music, drinks, and light appetizers, on the Red & White Fleet's California Sunset Cruise.
Purchase Evening Sunset Cruise
Purchase Golden Gate Bay Cruise
Purchase Bridge 2 Bridge Cruise
Blue & Gold Fleet 
PIER 39 
There's a lot to experience in San Francisco, so why not make the most of your time? To pack in as much as possible, use Blue & Gold Fleet. Their hour-long Bay Cruise will sail you past the shoreline, offering dramatic views of the city to one side and the rolling hills of Marin County to the other. Their longer Escape from the Rock tour gives you all that, as well as taking you under the Golden Gate Bridge and around "The Rock." All tours feature narration from guides available in multiple languages.
Purchase Escape From the Rock Cruise
Custom Creations
California Spirit and The Diamond Seas
Bet you didn't know that you could get out on the water with the San Francisco Giants, did you? These two yacht options, perfect for a private experience on the water, come courtesy of Giants Enterprises. The 100-foot yacht California Spirit offers sleek and modern interiors and can cruise onto the open ocean. The 80-foot motor yacht The Diamond Seas offers a more intimate experience, with a capacity for 12 people, but with the same charter route availability on the bay.
Adventure Cat Sailing Charters
PIER 39
If you desire a more custom tour experience, Adventure Cat might be right for you. Offering small tours on their catamaran, your trip with Adventure Cat can be easily customized to your wishes. In addition to the main sights, you'll be able to get up close and personal with the sea lions at PIER 39. If you're lucky, you might even appear on the Jumbotron at Oracle Park!
Purchase a Sunset Catamaran Cruise
Purchase a San Francisco Bay Cruise
Bay Lights Charters
Pier 40
Bay Lights Charters is another customizable tour operator on the water. Their historic 72-foot schooner Gas Light is a peek into San Francisco history. Although it is outfitted in luxurious trappings, this ship is fashioned after the "scow" schooners that sailed during San Francisco's boom from the mid-to-late 1800s.
San Francisco Whale Tours 
PIER 39
Nature lovers can also charter ships for private whale-watching excursions. Both S.F. Bay Whale Watching and San Francisco Whale Tours offer private wildlife-viewing voyages beyond the Golden Gate, where you might find elephant seals, dolphins, porpoises, and sea bird colonies in addition to sightings of blue, humpback, and gray whales.
Unique Excursions
City Kayak 
Pier 40
Want to steer your own ship? City Kayak offers you the chance to rent kayaks, canoes, and even paddleboards. Instructors and guides can accompany you on established routes around the bay or create customizable journeys for you.
Purchase your City Kayak Adventure
Alcatraz Cruises
Pier 33
Of course, where else but San Francisco can you cruise to a former prison and take a tour inside? It might be our most popular attraction, but there's no denying that a cruise to Alcatraz is about as unique as it gets! With Alcatraz Cruises, you'll combine a cruise with a walking tour of the legendary landmark. Park rangers lead you from the pier to a tour of the former jailhouse, with a supplementary audio guide (available in 11 languages).
---