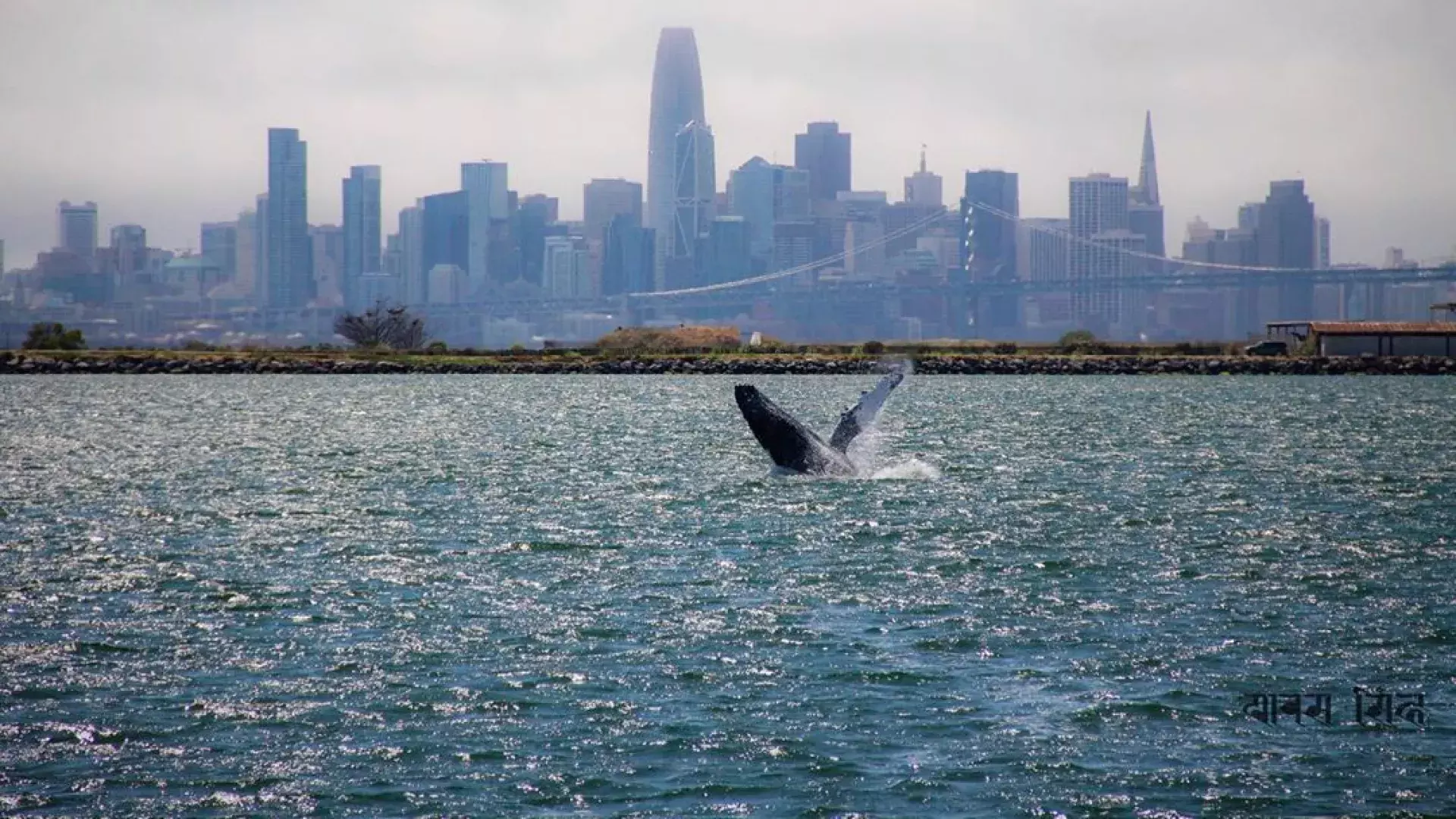 The Guide to

Whale Watching in San Francisco

Get ready to say, "Whale, hello there!" during your next visit to the City by the Bay.
If you want to see whales, there is no better place to spot them than in the ocean outside of San Francisco. The question isn't if you're going to see whales, but what types of whales you could see. Here's our guide to understanding whale-watching season and how to go out on a tour.
When is Whale Watching Season?
There isn't one specific season for whale watching in San Francisco because whales are known to frequent this area throughout the year. However, December to May mark the time of the year when you are bound to see the most types of whales. The only time you should truly avoid whale watching is from mid-November to mid-December. This marks the end of the migration season for some whales and the beginning of others, so you will not see many around San Francisco.
What Type of Whales Can You See?
Depending on when you go, you will see different species of whales. The reason is the differing migration patterns of each kind of whale. Here are the types of whales you can see and their typical migration periods.
Humpback Whale - May through November
Gray Whale - December through May
Sperm Whale - December through May
Orcas - December through May
Blue Whale - July through October
Whale Watching Tour Options
There are a number of whale-watching tours and charters that can get you out onto the high seas for an up-close look at these massive and magnificent creatures.
San Francisco Whale Tours
Enjoy a scenic cruise of San Francisco's beautiful coastline and the fantastic wildlife of the Bay Area with the Golden Gate Whale Watch tour. Each trip is a unique experience. Pack some grub, grab a camera, and enjoy the trip of a lifetime on the adventurous Pacific Ocean. This tour lasts 2.5 hours and departs from PIER 39.
Oceanic Society Whale Watching
Oceanic Society is a non-profit ocean conservation organization based in San Francisco. Their mission is to conserve marine wildlife and habitats by deepening the connections between people and nature. From April to November, their whale-watching boats depart from San Francisco Yacht Harbor. Cruise under the Golden Gate Bridge to the Farallon Islands, one of the most biodiverse marine environments in the world. The entire tour takes about 7.5 hours.
Angel Island-Tiburon Ferry Company
There have been so many of our flippered friends visiting the waters beneath that Golden Gate Bridge that the Angel Island Ferry Company is adding a whale-watching tour to its schedule. This 2-hour wildlife tour departs Tiburon at 10:30 a.m. on select Saturdays.
Pros & Cons of Whale Watching Tours
There are lots of great things about whale-watching tours and a lot of things to consider. Here are just a few pros and cons to factor in when deciding to take a tour.
Pros
It's the best way to see whales. You can't get any closer than this!
It's very affordable. You get to see whales and get a tour of the bay.
It's great for kids.
Cons
Seasickness. If you easily get nauseous from choppy waters, you might want to stay on dry land.
You might not see a whale. While there is a good chance you will, it's never guaranteed.
Free Locations to See Whales
For the budget-conscious traveler or people who get seasick, here are a couple of locations from land where you can see whales without breaking the bank.
Point Bonita Lighthouse
The Point Bonita Lighthouse, built in 1855, was the third lighthouse built on the West Coast and helped shepherd ships through the treacherous Golden Gate strait. Today, the lighthouse is still active and is maintained by the U.S. Coast Guard. Discover Point Bonita's wild landscape, geology and fascinating history by hiking the steep half-mile trail to the Point Bonita Lighthouse.
Point Reyes National Seashore
North of San Francisco, you'll find a perfect location to watch gray whales during their migration from May to December. The headlands of the Point Reyes Peninsula offer one of the finest spots to view gray whales along the California coast. Offshore lies the Gulf of the Farallones, which provides a 32-kilometer (20-mile) wide "highway" along which the whales cruise.
---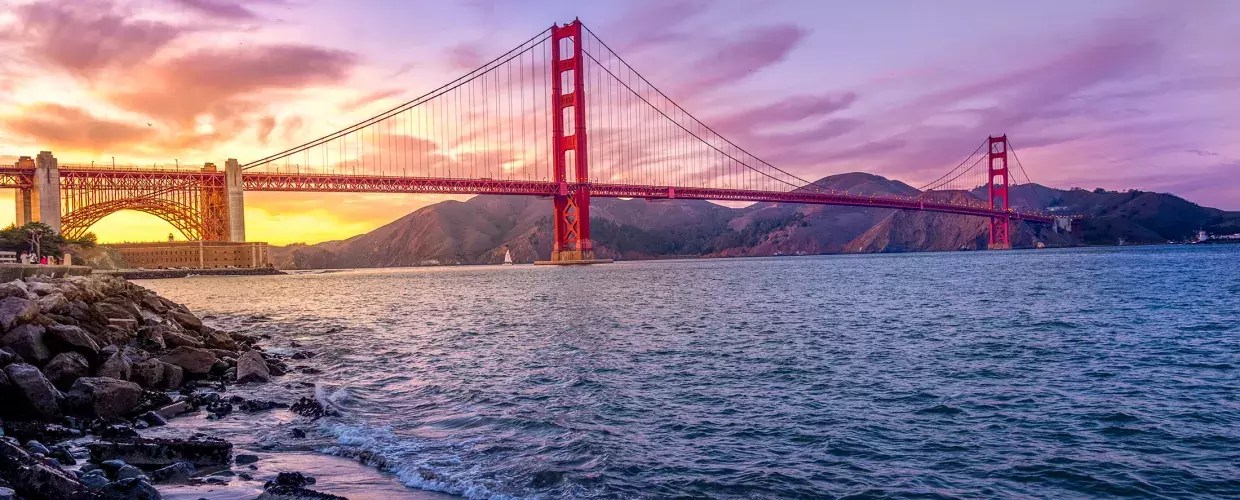 Stay Connected with SF
Sign Up for Our Newsletter
Be the first to know about upcoming events and festivals, new restaurants, special deals, and everything else happening in the City by the Bay.