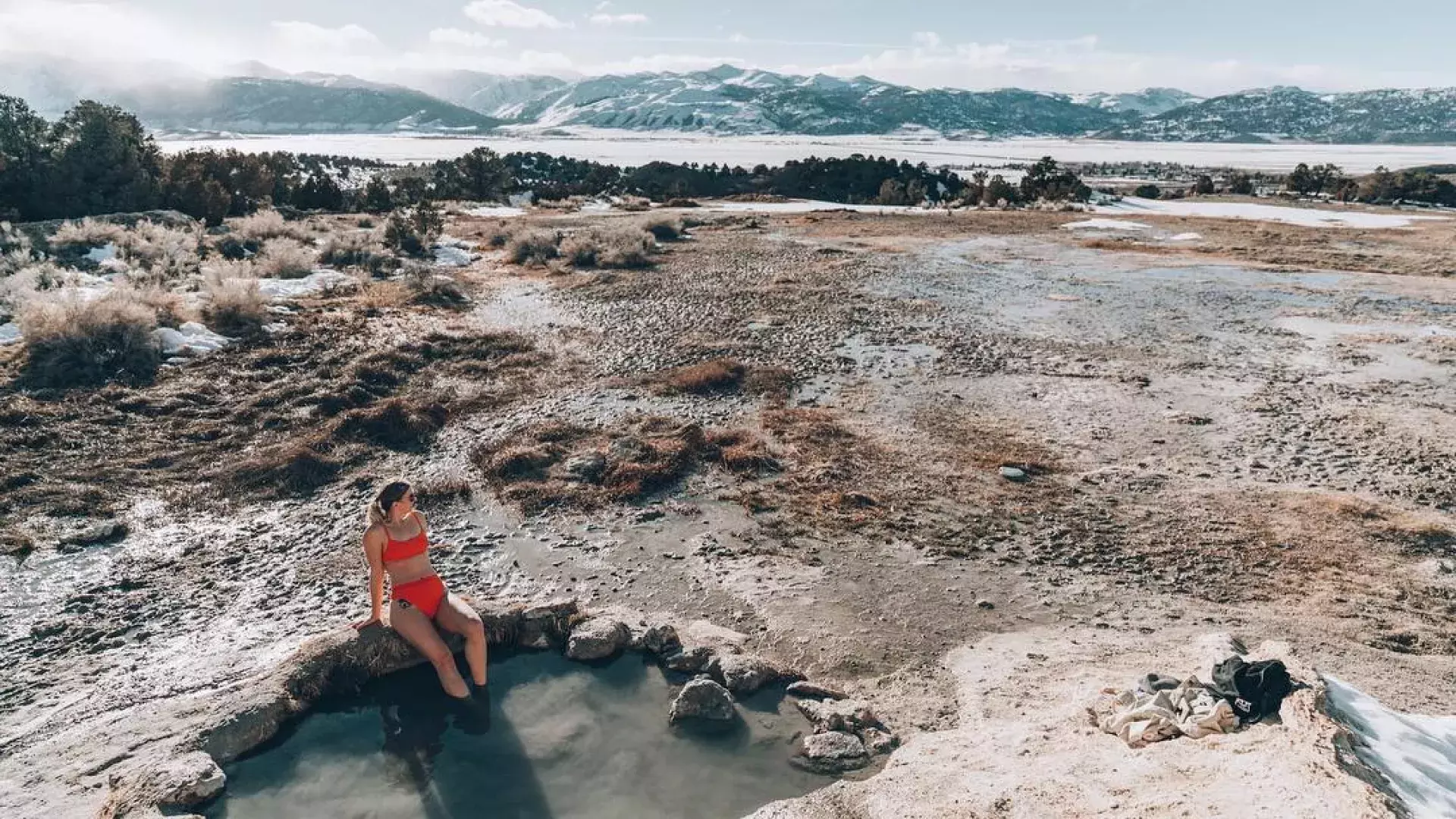 Hot Springs Within A Day's Drive of San Francisco
Whatever your style, there's a hot spring within a day's drive of San Francisco waiting for you.
If you're looking to relax amidst Northern California's natural beauty, we've got some incredible options. Just beyond San Francisco, you'll find a number of hot springs that offer you a great retreat from the hustle and bustle. Some are barely tamed by nature; others are part of luxurious resorts. Whatever your style, there's a hot spring within a day's drive of San Francisco waiting for you.
Calistoga Motor Lodge and Spa
1880 Lincoln Ave., Calistoga
Venture into Wine Country for some peace and fun. Calistoga Motor Lodge and Spa boasts everything from cozy fire pits and an indoor whirlpools to their outdoor pool. Both pools are fed by the property's hot mineral springs. Stay for some live music or meet in the lobby for a complimentary wine tasting. If you want to explore the region, rent a bike and go for a ride amid the beautiful landscape. Whether you want to detox in the sauna or steam room, float in a mineral pool, or chill with friends in the spa garden, this property gives you everything you need.
Calistoga Spa Hot Springs
1006 Washington St., Calistoga
Relax like royalty at Calistoga Spa Hot Springs, located in Napa Valley. Calistoga Spa Hot Springs features mineral pools, mud baths, and massage services, as well as 56 renovated guest rooms and a fitness studio. The establishment regularly has special packages on guest rooms, and spa services, plus information on incredible wine tours and tastings.
Indian Springs Resort and Spa
1712 Lincoln Ave., Calistoga
Soak away at one of Napa Valley's most popular resorts and one of California's original spas. Lodgings at Indian Springs Resort and Spa extend across 17 acres and include cottages, bungalows, and Mission Revival-style buildings. Indian Springs offers thermal mineral waters, mud baths, and special treatments so that you can enjoy a true mental and physical retreat.
Book a room at Indian Springs Resort and Spa
Orr Hot Springs Resort
13201 Orr Spring Rd., Ukiah
Take a day trip to the heart of the Mendocino Coastal Range at this clothing-optional rustic retreat. In these rolling hills, you'll find Orr Hot Springs Resort, a property with overnight accommodations including rooms, yurts, or cottages and a healthy and rejuvenating bathhouse for soaking. The mineral waters have calcium, potassium, boron, sulfur, and many other natural minerals. The water flows to the tubs directly from the earth at 106 degrees Fahrenheit. Guests can book a day pass for $50, which requires an advance reservation. Book four to six weeks in advance to ensure availability.
Sykes Hot Springs
Within the Ventana Wilderness, Big Sur
A favorite destination among hikers and campers, Sykes Hot Springs is a stone-lined natural pool next to the Big Sur River. It can hold about four adults and averages around 102 degrees Fahrenheit. The trek to the pool will probably tire you, unless you're an elite hiker. That makes a soak in this natural hot spring all the more glorious. What's also spectacular is that you'll be surrounded by redwood trees and the serenity of the forest.
Tassajara Hot Spring
39171 Tassajara Rd., Carmel Valley
Experience Japanese hot springs in the unspoiled Ventana Wilderness. A Zen monastery, Tassajara is managed by the San Francisco Zen Center and is open to guests and students from late April through September. In addition to the indoor and outdoor hot plunges, Tassajara provides a steam room, sundeck, and showers. You can also participate in daily meditation sessions, Buddhism workshops, and more. If you're searching for tranquility, this may be your best choice.
Travertine Hot Springs
Off Route 395 and Jack Sawyer Rd., Bridgeport
When deciding which hot springs to visit, definitely put Travertine Hot Springs on your list. A natural hot spring in the Eastern Sierras, Travertine Hot Springs showcases unique and picturesque mineral formations, along with unobstructed views of the Sierra Nevada Mountains. The nearby park provides space to camp for the night, or you can sleep in the cabins at Mono Hot Springs in the Sierra Nevada Forest.
---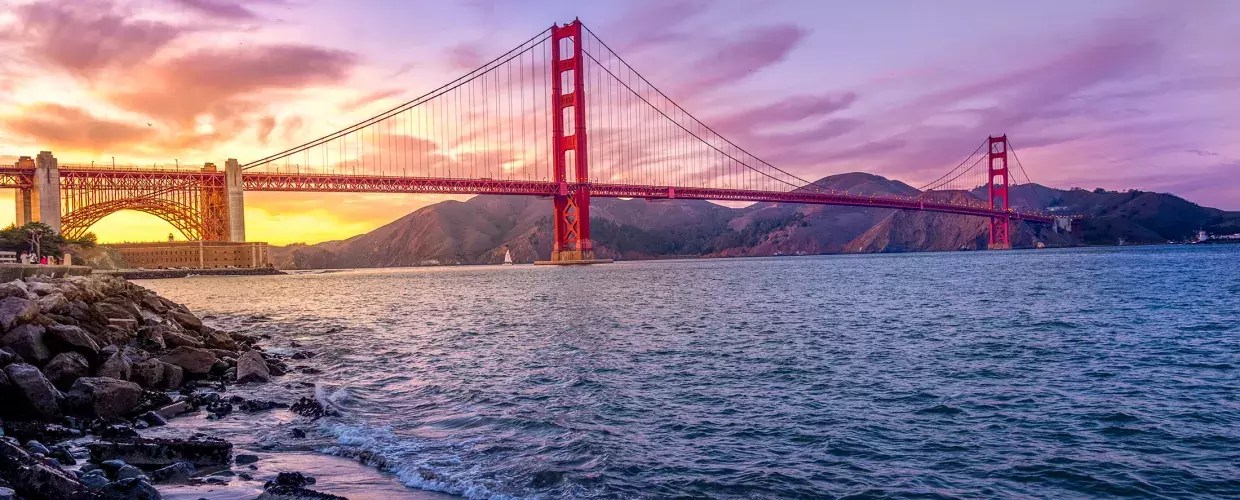 Stay Connected with SF
Sign Up for Our Newsletter
Be the first to know about upcoming events and festivals, new restaurants, special deals, and everything else happening in the City by the Bay.