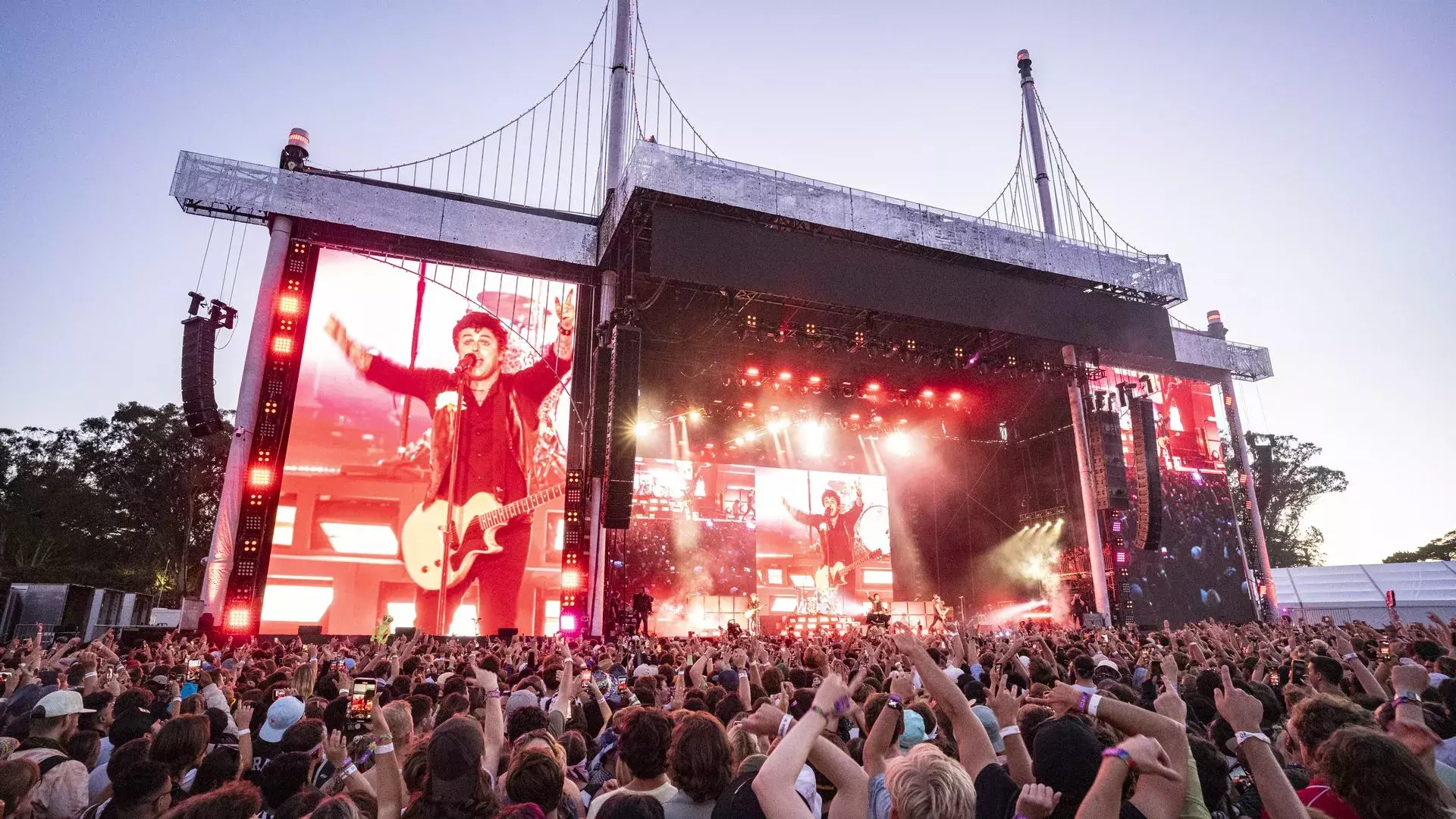 The Music Lover's Guide to San Francisco
San Francisco has a rich history and a creative spirit when it comes to the local music scene.
Thanks to a creative spirit and steadfast countercultural streak, the roots of San Francisco's music scene run famously deep. The list of artists who have made a name for themselves here reads like a who's who of music history, spanning genres from jazz to rock to punk. Read on to discover the city's most iconic musical must-sees. 
Historic Haight-Ashbury
To dive straight into San Francisco's musical atmosphere, start in Haight-Ashbury. This neighborhood of brightly painted Victorian homes became the epicenter of the Summer of Love in 1967, when more than 100,000 flower children converged on San Francisco to revel in hippie culture. It was during this era that The Grateful Dead, Jimi Hendrix, Janis Joplin and Jefferson Airplane skyrocketed to stardom with the searing guitars, provocative lyrics and electrifying live performances that came to characterize the "San Francisco sound." Today you can still explore their old stomping grounds, cue up some psychedelic tunes and snap a photo of the iconic street signs at the corner of Haight and Ashbury. 
Don't leave the neighborhood without checking out beloved Amoeba Music on Haight St. This independent shop is a renowned destination for music collectors and regularly pops up on lists of the world's best music stores. You can also grab your own groovy locally-made threads from tie-dye emporium Love on Haight. 
Legendary Venues
While San Francisco is a great place to immerse yourself in music history, it's also a hot spot for seeing live shows. In the 1950s and '60s, blues and jazz reigned supreme, with icons like Miles Davis and Thelonious Monk recording seminal albums in local clubs. To honor this legacy, the award-winning SFJAZZ Center opened in Hayes Valley in 2013, showcasing the best of the Bay Area's local jazz scene, as well as the biggest names in international music. 
The baroque Great American Music Hall was once graced by jazz greats like Count Basie, Duke Ellington and Dizzy Gillespie. Nowadays, you can see artists like Suzanne Vega and David Crosby there. 
Perhaps the city's most well-known venue is The Fillmore, opened by concert promoter Bill Graham in 1968. This intimate theater is where many famous rockers got their start, including Creedence Clearwater Revival and Santana. It's still going strong, regularly hosting many of today's hottest acts. The Chapel in the Mission neighborhood is one of the city's most unique places to catch a show. Originally built in 1914 as a mortuary, it's been transformed into a hip space for live music. The vaulted ceilings make for a jaw-dropping concert setting no matter who's playing. 
One-of-A-Kind Festivals
Whatever genre you're into, there's a music festival in San Francisco to suit your taste. One of the most anticipated events of the year is Outside Lands, a music and art festival that takes place in Golden Gate Park. Past headliners include Paul McCartney, Radiohead, Pearl Jam and Stevie Wonder. Prefer banjo strums to pop beats? Don't miss Hardly Strictly Bluegrass, a free outdoor festival featuring influential bluegrass, folk, rock and blues artists. And if you prefer to see some of the world's buzziest up-and-comers, try Noise Pop. The event spans a couple of weeks and hosts dozens of shows at smaller venues all around the city. 
Hotels with Rhythm
Not far from terrific music venues like The Regency Ballroom and the Great American Music Hall, you'll find the Music City Hotel. This is more than just a place to lay your head between shows. It's also home to the new and growing San Francisco Music Hall of Fame. It also has rentable studios on the property. You never know which superstar of tomorrow may be recording a demo during your stay!
---