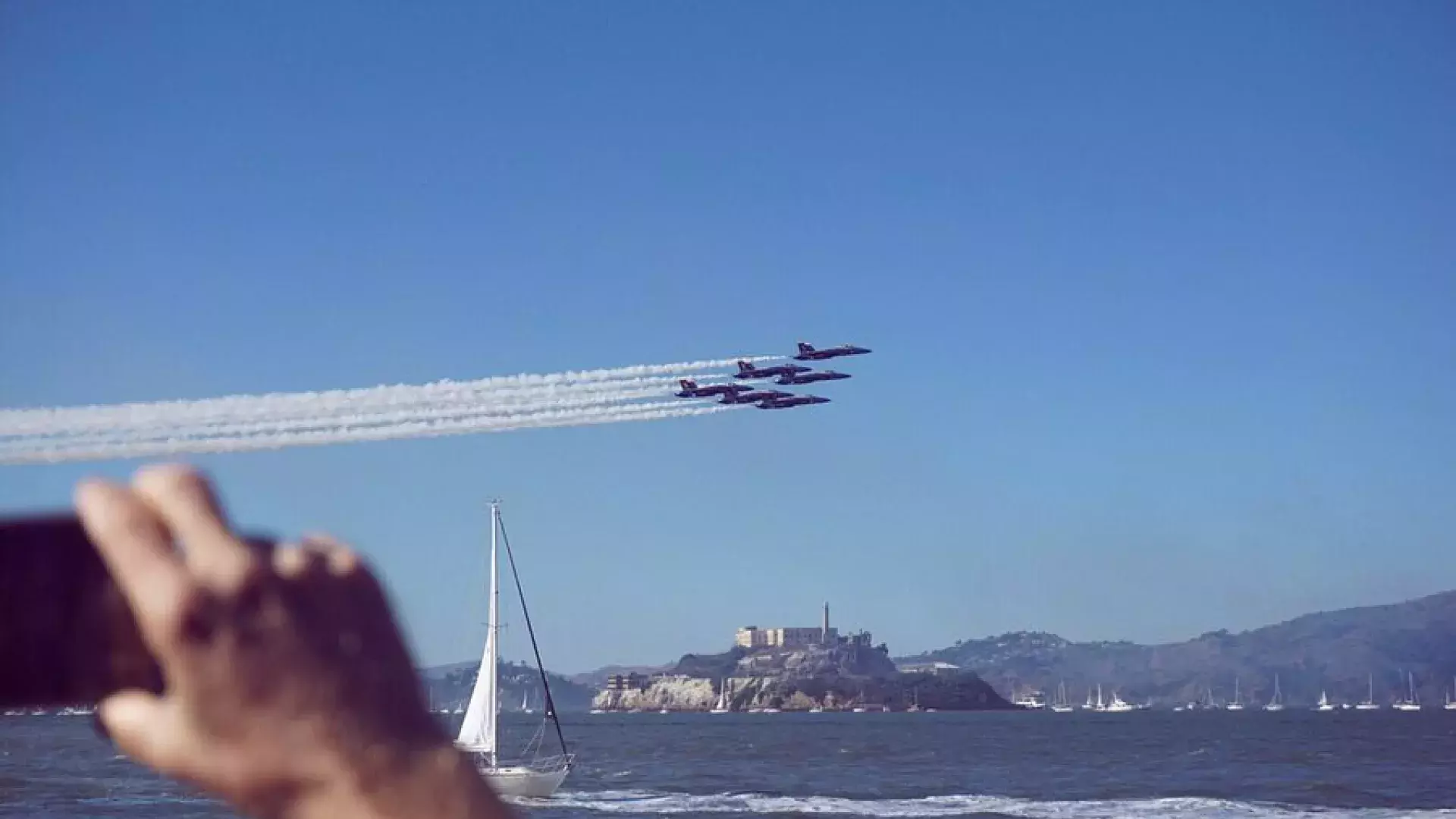 San Francisco

Festivals and Events in October

October is the heart of "Indian Summer" in San Francisco. Here's our guide to the can't-miss events during the month.
All dates and locations are subject to change and should be confirmed with organizers before making travel plans.
Fleet Week San Francisco
Fisherman's Wharf
Fleet Week is the Bay Area's opportunity to honor the men and women of the U.S. Navy and marine services. Navy ship tours and an exciting air show will be happening. Reserved seating and corporate packages available.
Portola Music Festival
Pier 80
The highly popular two-day music festival will take place on Saturday, September 30 and Sunday, October 1, 2023.  This year's lineup is sure to get the crowd moving and grooving. Popular acts like Polo y Pan, Jai Paul, Thundercat, Rina Sawayama, Flying Lotus and Major Lazer are sure to draw crowds. Famed Swedish DJ and producer Eric Pydz will also be performing his HOLO set (debuted in 2018 and seen at this year's Coachella). Using cutting-edge technology, HOLO will include giant, stunning 3D visuals that will float above the stage during his performance. Additionally, more hip hop and R&B acts will be featured, with the inclusion of Lil Simz, Kenny Beats and Masego. Attendees will also be excited to see 2000s throwback favorite Nelly Furtado, as well as beloved headliner, Skrillex. 
How Weird Street Faire
Howard & Second Street
Billed as a "street fair for the 21st century," the How Weird Street Faire includes nine music stages over seven city blocks, food and vendors from around the world, and educational booths.
Mill Valley Film Festival
Presented by the California Film Institute, the Mill Valley Film Festival celebrates the best in independent and world cinema. Founded in 1978, it has established an impressive track record for launching new films and filmmakers.
Hardly Strictly Bluegrass
Hellman Hollow in Golden Gate Park
Hardly Strictly Bluegrass is a free celebration of music in the park that includes a who's who of top entertainers in bluegrass, country and rock.
Castro Street Fair
Castro
Arts and crafts booths, live entertainment, dancing and music are all part of the fun at Castro Steet Fair, a gay-friendly street festival.
San Francisco Italian Heritage Parade
North Beach
The city celebrates its Italian heritage with the annual San Francisco Italian Heritage Parade through North Beach with food, music, entertainment and celebrities. 2018 marks the 150th anniversary.
San Francisco Fall Antiques Show
Fort Mason Center
The oldest continuously operating international antiques show on the West Coast happens at the Fort Mason Center. This show includes 60 distinguished antiques dealers from America and Europe selling a broad range of antique merchandise.
Litquake
This San Francisco literary festival showcases hundreds of the Bay Area's finest writers for a week of readings, discussions, films, cross-media happenings and more.
Grand National Rodeo, Horse and Stock Show
Cow Palace
Bareback riding, steer wrestling, barrel racing, saddle bronco riding, team and tie-down roping and bull riding are among the competitive events at the Cow Palace the Grand National Rodeo, Horse and Stock Show.
ArtSpan/SF Open Studios
San Francisco's most exciting artists open their doors to the public and reveal their latest projects, how they work and what's for sale at ArtSpan/SF Open Studios.
SF Brewer Weekend
Pier 45
Get a taste of the best local beers at SF Brewer Weekend's main event, Brews on the Bay, a tasting event aboard the SS Jeremiah O'Brien at Pier 45. Special VIP packages are available.
Superfest: International Disability Film Festival
The longest-running festival of its kind in the world, Superfest showcases an innovative range of juried short and feature-length films that celebrate disability as a generative and creative force in cinema and, more broadly, in culture.
San Francisco Trolley Dances
San Francisco Trolley Dances are site-specific performances parallel major Muni routes in San Francisco. Artists and ensembles are matched with specific sites to create 8- to 15-minute pieces in response to the physical environment, architecture and history of the area.
Potrero Hill Festival
20th Street
The Potrero Hill Festival returns with a full day of fun, food, music and community activities. There will be special activities for the kids, including a puppet show and a petting zoo.
American Indian Film Festival
American Indian Film Festival, the world's oldest festival dedicated to films by and about Native Americans, showcases new and exciting work.
LEAP Sandcastle Classic
Ocean Beach
Teams comprised of architects, engineers, contractors, designers, corporations, and local elementary school students work together to build giant sand sculptures at the LEAP Sandcastle Classic. The funds raised by teams and sponsors make it possible for LEAP to continue to provide arts programs to Bay Area students.
---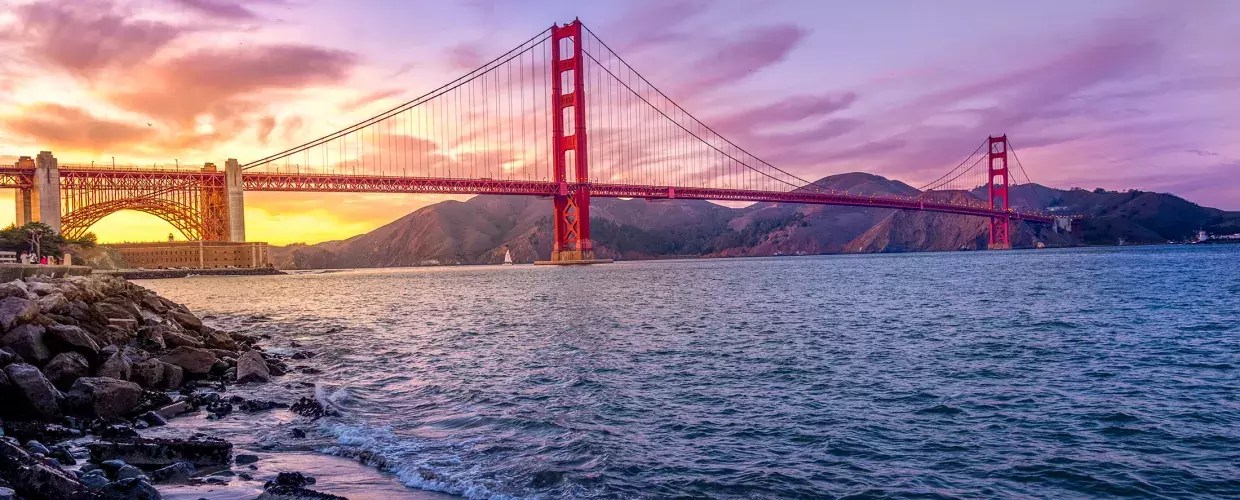 Stay Connected with SF
Sign Up for Our Newsletter
Be the first to know about upcoming events and festivals, new restaurants, special deals, and everything else happening in the City by the Bay.