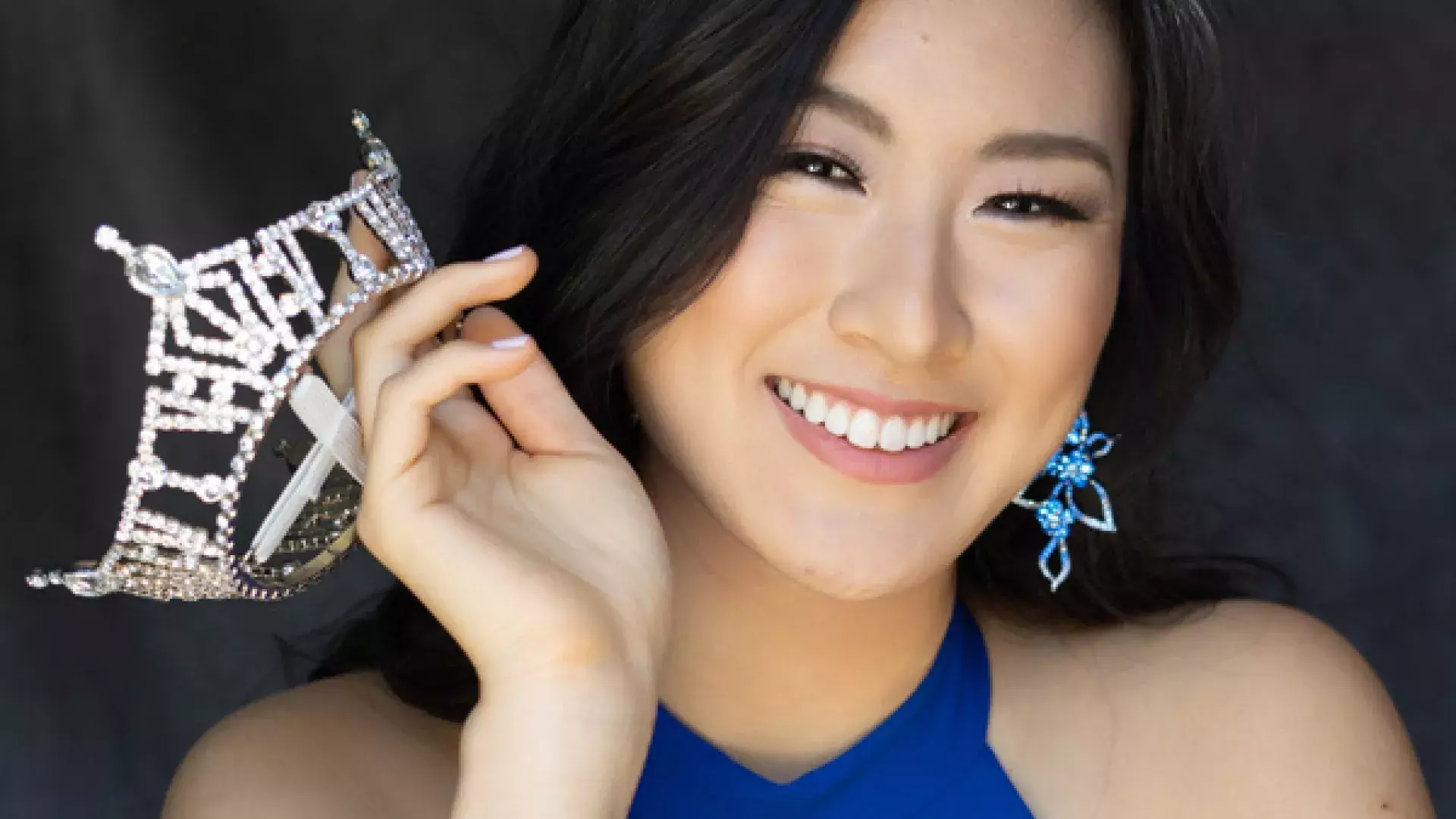 How I See SF:

Miss San Francisco Catherine Liang

See San Francisco through the eyes of the enterprising Catherine Liang, the current Miss San Francisco.
If you want to have a truly genuine San Francisco experience, then you have to consult the experts: our friendly locals. Knowledgable, passionate, and always ready with a recommendation for what to do, see, or eat, San Franciscans of all types have been part of our ongoing "How I See San Francisco" series.
Catherine Liang is a Bay Area native, a young woman in finance, and the reigning Miss San Francisco. After growing up in Sonoma County and graduating from the University of Southern California, Catherine rooted herself in San Francisco.
Catherine's social impact initiative is "To Be a Champion of Courage." She started this project after recent health challenges and used her downtime during the pandemic to create an online network of supporters. She hopes that by serving and showcasing people and businesses across San Francisco, she can inspire others to live fearlessly and courageously in pursuing their ambitions and dreams.
We asked Catherine about some of her favorite things in San Francisco, what she thinks every visitor should experience, and what's still on her bucket list.
Which neighborhood, other than your own, do you like to explore?
One of my favorite places to explore is Telegraph Hill. Whether it's grabbing delicious hearty Italian food along Columbus Avenue and sitting in Washington Square Park or running up to Coit Tower to catch the sunset and watch the city lights illuminate, it definitely captures the lively spirit of SF. 
Where should visitors go if they wanted to eat and drink their way through Chinatown?
A day of eating in Chinatown would require a bottomless stomach!
I'd kick things off by lining up at Good Mong Kok Bakery for some har gow, sesame red bean mochi balls, and fried donut sticks. They're classics and pair well with a steaming bowl of freshly pressed soy milk.
If you have a sweet tooth, you must stop by AA Bakery & Cafe to indulge in the seemingly endless line of sweets. Some of my favorites are the egg tarts, walnut cookies, and fluffy cheesecakes.
For a kick of Szechuan spice, stop by Z&Y for their famous tea-smoked duck, white fish simmered in what seems like a red sea of chilis, and scallion beef pancake rolls. These are all incredibly nostalgic dishes that I always indulge in when visiting family in China.
Finally, if you have room (and of course there is always room for boba), stop by YiFang for some authentic Taiwanese Fruit Tea. For a memento of your day of fun, stop by the Golden Gate Fortune Cookie Factory. Say hi to the owner, Kevin, and his family and watch as they transform little pancake disks into delectable fortune cookies!
What are some off-the-beaten-path local favorites in Chinatown that visitors should know about?
If you're lucky enough to snag a Golden Gate Bakery egg tart, you've definitely got fortune on your side. Another incredible establishment is Wong Lee Bakery. I remember growing up and always begging my parents for a sweet roadtrip egg tart from Wong Lee. 
Be sure to look up and catch a glimpse of two iconic buildings: Sing Chong and Sing Fat. These buildings were some of the first to be built after the earthquake in 1906. As you walk along Grant Avenue and wander onto the other side streets, be sure to check out many of the local grocery stores selling exotic and delicious fruits and vegetables, flavorful roasted meats, and childhood sweets that will be sure to impress any of your friends.
What are some San Francisco experiences you're eager to have now that our gate is open?
I love the outdoors and can't wait to spend time with friends sitting in one of SF's many open plazas and parks and watch a movie at sunset. I would love to take a day to hop on and off the cable car and climb some of the many iconic steep hills. It would be so fun to check off as many landmarks as possible in one day, from the Palace of Fine Arts to and Coit Tower, to City Hall and the Legion of Honor. Of course, I'd love to host friends from across the city for a sunset-on-the-rooftop potluck!
Where do you indulge your artistic side in San Francisco?
The Palace of Fine Arts holds a special place in my heart. For my 8th birthday, I remember my grandparents visiting from Shanghai. We sat on the stone barrier to eat a delicious strawberry and creme cake while feeding the swans and ducks. It's since become one of my favorite places to take photos.
What's your favorite annual event that happens in San Francisco?
The Alcatraz swim! I grew up swimming competitively and always admired people who braved the cold and open water to swim to and from Alcatraz. It still is one of my SF bucket list items.
Where and what would you choose for your last meal in San Francisco?
Pallette Tea House. Not only are the owner, Dennis Leung, and his staff so incredibly kind and generous, but Palette has become one of my absolute favorite dim sum experiences. I love that you can get such a variety of dishes. From their lobster-butter har gow to their Iberico cha siu, to a decadent truffle duck-fat fried rice paired with the savory garlic butter grab, this is a feast for the memories!
Which restaurant is still on your list to dine at in San Francisco?
I'd love to try Ju-Ni for sushi, Tartine Manufactory for pastries, Liholiho Yacht Club for Hawaiian, Nari for Thai, La Taqueria for mission style burritos, and Son & Garden for brunch!
Where do you like to view sunrise and sunset? What are some of your favorite views or vantage points around the city?
My favorite sunrise spot would actually be from my office building, oddly enough. Being on the 41st floor, we get some spectacular views of the Golden Gate Bridge as the skies turn cotton candy pink and blue. My favorite sunset spot would be the top of the Lyon Steps. Some of the best vantage points include Torpedo Wharf for an amazing views of the SF skyline, or the top of Twin Peaks on a clear day for a straight shot down Market Street to the Ferry Building.
You're a big fan of traveling. If you have a free day or even a long weekend, what are some places beyond the bridge where you like to spend some time? 
I'd love to return to Carmel-by-the-Sea, Muir Woods, Sausalito, Sugarloaf, and Half Moon Bay.  
What's one part of San Francisco that you wish visitors knew about?
Lover's Lane. If you love fresh air and windy groves of eucalyptus trees, this is the place for you. It feels like a portal to a fairytale and is perfect for a sunny easy stroll!
Tell us about a time you felt most at home in San Francisco. 
One of my favorite ways to spend a Sunday is going for a morning run along Crissy Field and stopping by the Philz Coffee truck for a cozy Gingersnap Coffee. I love bringing a thermos home and sitting on our apartment rooftop to enjoy the sunrise. It's a blessing to live in such a beautiful city and watch Karl the Fog roll over the bridge.
Any final advice for visitors coming to San Francisco? 
Explore as many neighborhoods and districts as you can. While the iconic landmarks are beautiful, each neighborhood has a defining characteristic and is vastly different from its adjacent one. I believe that's the only way you can really come to know the city as a local. Be sure to ask questions to people you pass by. You'll find that the city is incredibly friendly and you just might make a new San Franciscan friend!
---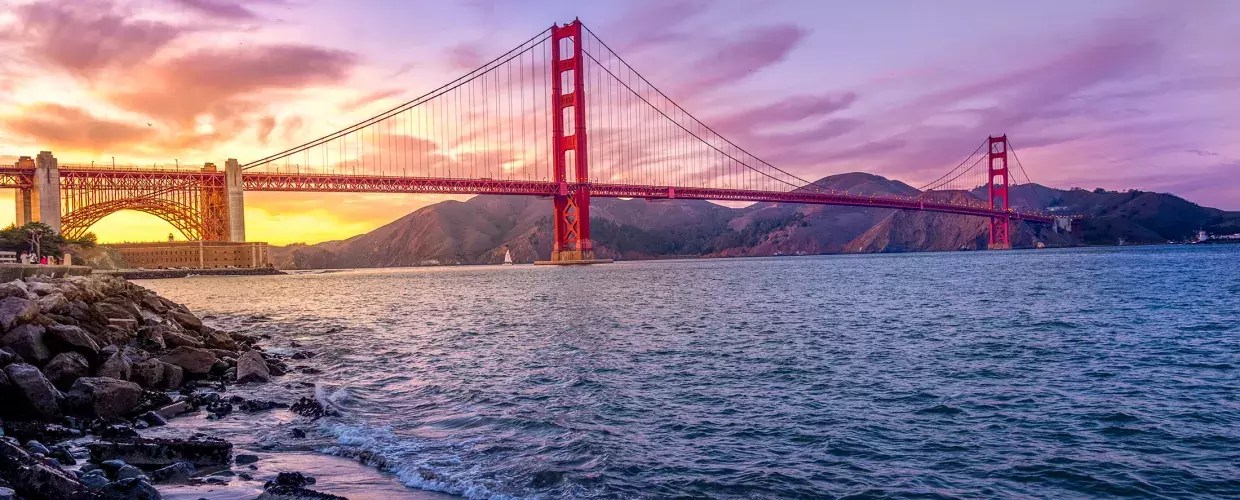 Stay Connected with SF
Sign Up for Our Newsletter
Be the first to know about upcoming events and festivals, new restaurants, special deals, and everything else happening in the City by the Bay.