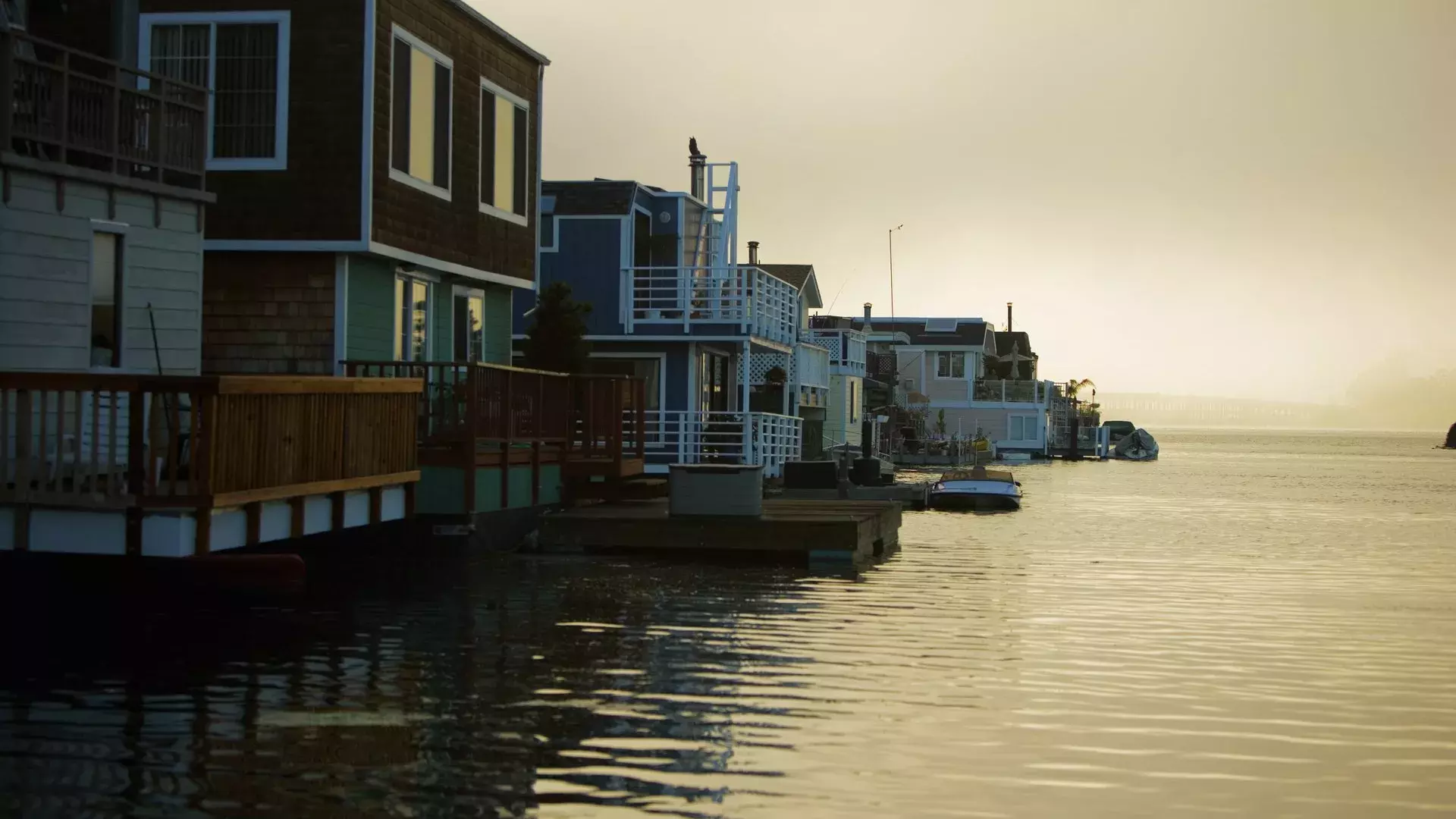 How to Visit Sausalito By Ferry
Charming Sausalito is a great place to spend a day, and can be easily reached on a beautiful ferry ride from San Francisco.
Between year-round temperate weather, Michelin star-winning restaurants, and a vibrant arts community, there's no shortage of reasons to visit San Francisco. But did you know that one of the best ways to see San Francisco is from the other side of the bay?
Sausalito, a small town that offers a break from the hustle and bustle of San Francisco along with gorgeous, jaw-dropping views, is only a ferry ride away.
Here's how you can cruise the bay and make the most of your visit.
What's Special About Sausalito?
Just four miles (6.4 km) from San Francisco lies the charming town of Sausalito, offering gorgeous views of San Francisco Bay and a friendly community in which to indulge yourself. The waterfront town, nestled in the steep Marin Headlands, is home to fabulous restaurants, including Scoma's of Sausalito and Salito's Crab House & Prime Rib, serving a range of cuisines focused on fresh seafood. The town hosts the popular Sausalito Art Festival, which attracts more than 50,000 people every year over the Labor Day weekend, and a small colony of houseboats that are occasionally open for tours. There are family-friendly activities in town, too, like the Bay Area Discovery Museum.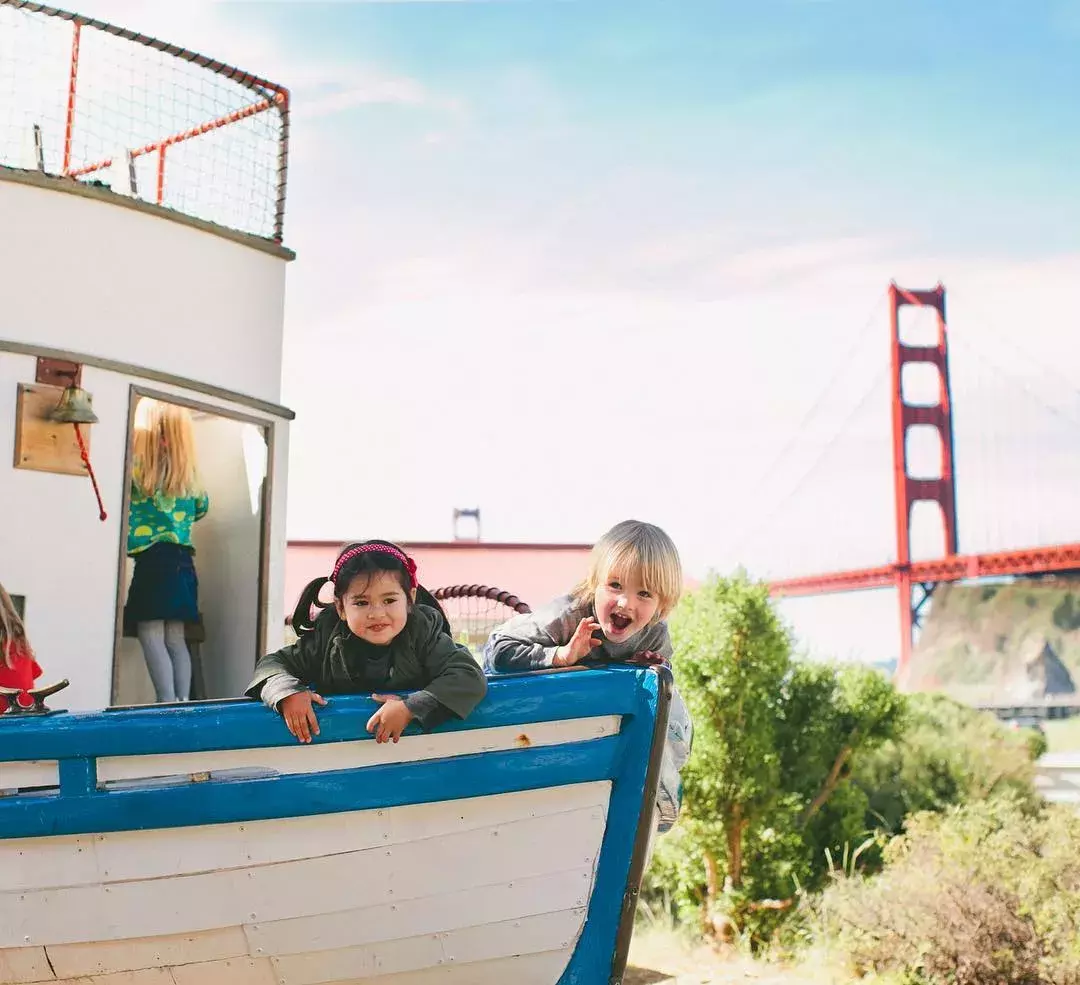 Visit Sausalito by Ferry
One of the best ways to travel to Sausalito is to take the ferry. There are two options available, both of which run throughout the day at regular intervals.
Blue & Gold Fleet
This ferry service runs from Pier 41 in San Francisco, which is close to the iconic PIER 39. The ferry schedule differs by season and on weekends and holidays. There is no ferry service on Christmas Day and New Year's Day. Check the website for special seasonal cruises on major holidays.
The ferry drops you at Sausalito's Gabrielson Park terminal, which is in the heart of downtown Sausalito. This area is full of restaurants and art galleries. It can become crowded during the summer season, but there's no bad time to visit this charming waterfront town.
The ferry ride will take about 30 minutes from San Francisco. You can book your tickets in advance online. You can also buy tickets at the Blue & Gold Fleet Box Office at PIER 39 or on the Blue & Gold Fleet app. A one-way fare is $14.25 for adults, $8.50 for seniors, and $8.50 for children (ages 5-11). The ferry is free for children below 5 years of age.
Golden Gate Ferry
Golden Gate Ferry runs from The Ferry Building in San Francisco, which is located on the Embarcadero. Like the Blue & Gold Fleet, ferry schedules for Golden Gate Ferry differ by season and on weekends and holidays.
Golden Gate Ferry's drop-off is also at Sausalito's Gabrielson Park terminal at Humboldt and Anchor streets.
The average travel time from San Francisco to Sausalito aboard the Golden Gate Ferry is about 30 minutes.
You can buy tickets from vending machines located at Golden Gate Ferry terminals. You can also buy tickets in advance, with a maximum validity of 90 minutes, or using the Clipper app (one Clipper card per person). A one-way ferry fare aboard the Golden Gate fleet is $14 for adults, $7.50 for Adult Clipper, $7 for seniors, and $7 for youth (ages 5-18). The ferry is free for children ages 4 and under.
Five Important Ferry Tips
You can bring your bike.
It's a popular activity to ride your bike across the Golden Gate Bridge and take the ferry back to San Francisco. However, if you are biking and using the ferry during the summer, it is advisable to show up at the terminal well before departure time. Bike lines can get very long and capacity is limited. You can reserve a place for your bike online.
Carry something warm.
The best way to experience the ferry ride is to be on the decks, especially if you are traveling during later hours. The views of San Francisco are breathtaking. However, it can get quite windy and chilly aboard the ferry, even during the summers. Bring an extra layer of clothing to keep yourself warm.
Arrive 30 minutes before departure time.
The time of departure listed on the schedule is the time the ferry leaves the dock. They are always prompt! We suggest being at the terminal at least 30 minutes before the scheduled departure.
You can walk between the two San Francisco terminals.
Pier 41 and The Ferry Building are not too far apart, a distance of 1.4 miles. If you are not in a hurry and you missed a ferry at one of the terminals, you can take a leisurely walk to the other. If you are too tired to walk, the two terminals are also serviced by Muni streetcars.
There is no late night service.
Don't count on taking the ferry after a late meal. Ferry service between Sausalito and San Francisco typically ends by 8 p.m., unless otherwise noted. However, if you find you have missed the last launch, you can always travel between the two locations with ride shares like Uber and Lyft. (If your plans change during the daytime hours, you can also travel back and forth with Big Bus.)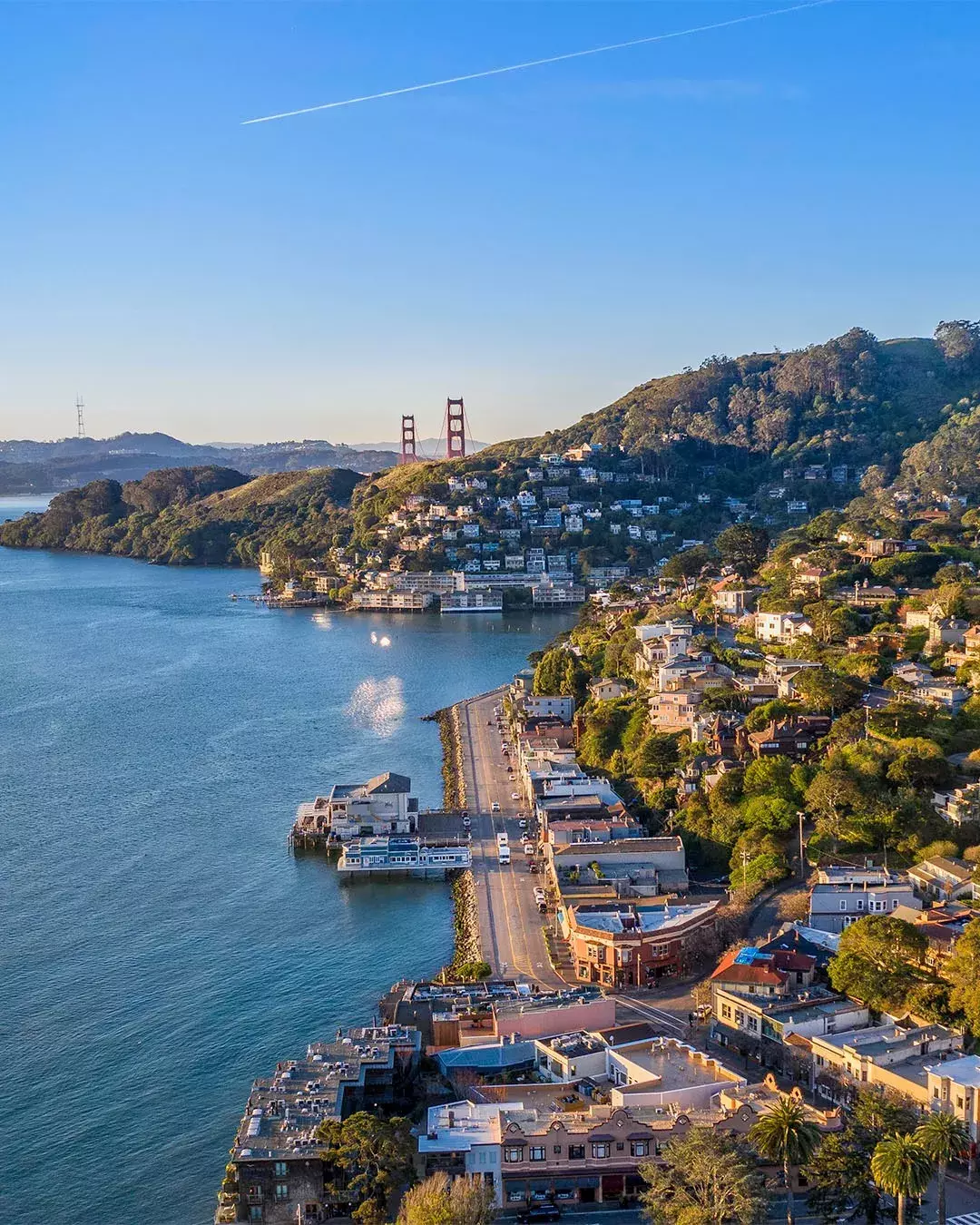 Other Destinations to Explore by Ferry
There are other great places to explore around San Francisco via ferry, such as the charming railroad town of Tiburon, with its antique shops; the wildlife reserve of Angel Island; and our neighbors in the East Bay, Oakland.
---