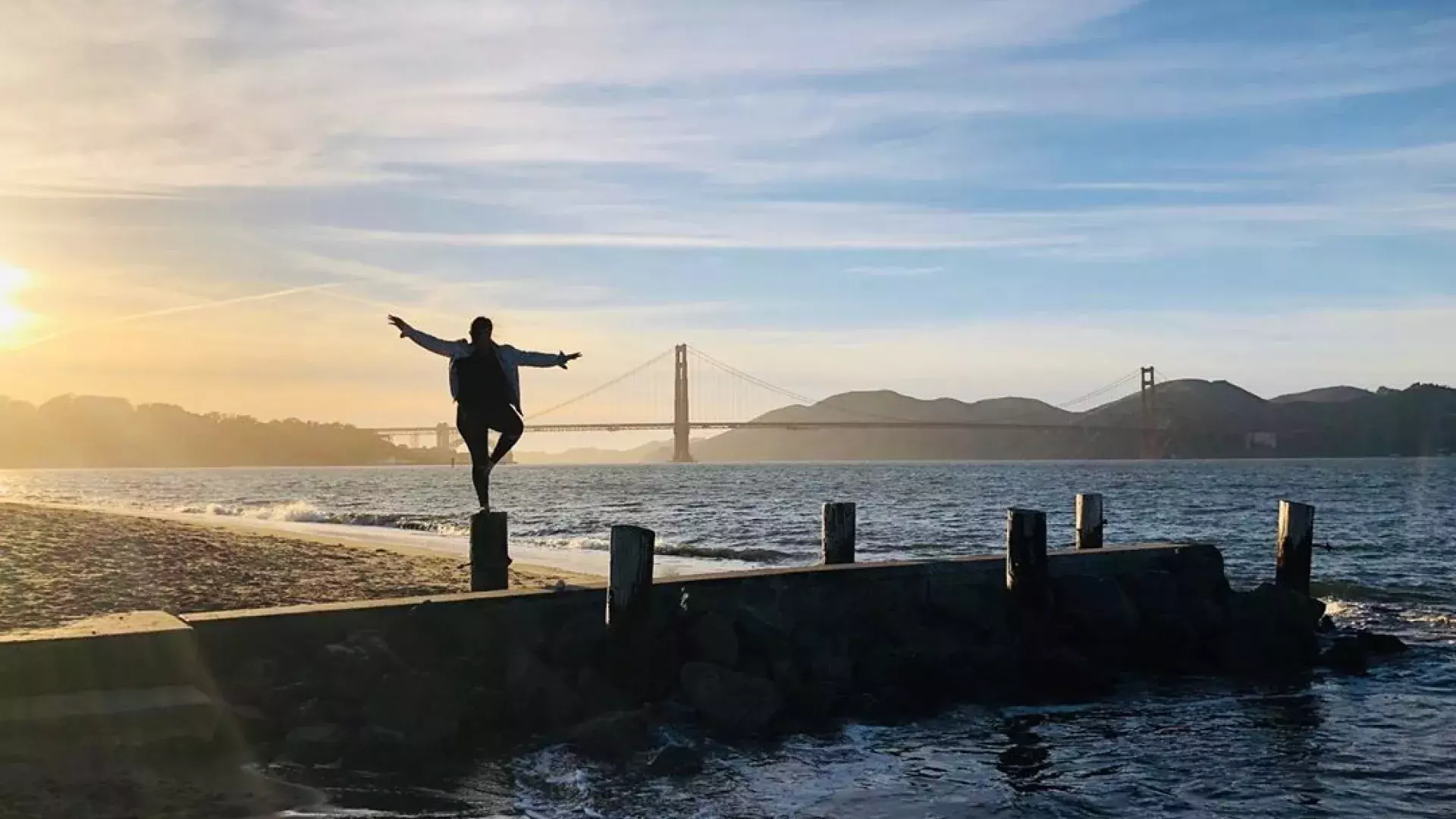 Things to Do In San Francisco for Less Than $10
San Francisco may be where gold miners and tech titans struck it rich, but that doesn't mean there's no fun to be had for the budget-conscious traveler.
Here are a bunch of fun ways to experience the city without breaking the bank.
Ride the Cable Cars
It only takes $8 to ride San Francisco's iconic cable cars, the National Historic Landmarks that move. When you're done, stop by the one-of-a-kind San Francisco Cable Car Museum to learn more about their inner workings. In the historic Cable Car Barn & Powerhouse, the site where the cable system has operated since 1907, you can see the actual cable winding machinery as it reels 11 miles of steel at a steady pace of 9.5 mph. Antique cable cars are also on display, including the first one, invented by Andrew Hallidie, dating from 1873. Museum admission is free.
Cross the Golden Gate Bridge
There's a toll (electronic) if you're driving into the city, but for cyclists and pedestrians, the Golden Gate Bridge is free. It's one of the most photographed structures in the world, so be sure to bring a camera to capture shots of both the bridge and the amazing views of the city. You might also want to bring a jacket because it can get chilly out there, even in the summertime. For bonus points, wander down to Fort Point, which offers more great views of the bridge. 
Pick Up Pink Boxes In Chinatown
It's not unusual to see folks in San Francisco toting pink boxes tied up in twine. They are often filled with goodies from Chinatown. The contents can range from pastry tarts with a light lemon custard filling (daan taat) or dim sum (which literally means "touching the heart"). The latter includes a variety of rolls, steamed buns, dumplings and sweets. Prime pink box territory includes Stockton Street and Grant Avenue or if you're out in the "avenues" of the Richmond and Sunset Districts, prowl Clement Street or Irving (easily reached on the N-Judah streetcar). Or opt for Yank Sing's dim sum combo and get a complete meal for under $15.
Visit Ghirardelli Square
Ghirardelli Square near Fisherman's Wharf is anything but square. Considered the first successful adaptive reuse project in the U.S., the building was originally a chocolate factory established by Domenico "Domingo" Ghirardelli. Be sure to visit the Original Ghirardelli Ice Cream & Chocolate Shop, where you can view chocolate manufacturing equipment, indulge in hot fudge sundaes, and sample one of their famous Squares™ chocolates. Order a Sea Salt Caramel Quake Shake ($8.95) or sip a Nob Hill Chill ($8.95) which is like a sundae in a glass.
Find Murals
San Francisco is home to plenty of public art, but its inventory of murals is truly exceptional—and free to enjoy!
The iconic Coit Tower is home to famed murals completed during the 1930s as part of the first New Deal program for artists.
The murals at the Rincon Annex Post Office (180 Steuart St.) were painted by artist Anton Refregier around the end of World War II and depict a stylized (and some say overly radical) history of San Francisco.
To experience the epicenter of murals in the city, head to the Mission District, where Balmy Alley and Clarion Alley have been canvases for public art and social change since the 1970s.
Diego Rivera murals are also located in the City Club, City College (Phelan campus) and San Francisco Art Institute.
City Guides offers free tours of many mural locations throughout the year.
Light Up with Illuminate SF
More than 60 dramatic light art installations transform San Francisco nights into a citywide gallery of light. During San Francisco's annual Illuminate SF™ Festival of Light, which runs from early November through the end of January, there are both temporary and permanent installations. Some installations are larger than life, like The Bay Lights and Bayview Rise. Others offer a more intimate human-scaled experience, like Three Gems and Ocean Mirror with Fragments. Created by renowned light artists including Jim Campbell, Ned Kahn, James Turrell and Leo Villareal, the installations are a tribute to the power of inspired collaborations that span disciplines, media, and all expectations.
Explore Our Local History
From the rich heritage of Chinese Americans to the story of how California came to be California, San Francisco has an abundance of museums dedicated to the pursuit of making history come alive.
The Chinese Historical Society of America, with exhibits on the Chinese-American experience in the U.S., is always bustling with special programs (check out the second Saturday event series).
Admission is $10 (free for kids and youth under age 18) at the California Historical Society, which commemorates the history of the Golden State.
You can't miss the Wells Fargo Museum walking down Montgomery Street. There's an authentic Concord stagecoach used by Wells Fargo in the 1860s right in the front window. Located at 420 Montgomery St. on the site where Wells Fargo opened for business on 1852, exhibits include real gold from Gold Country, works of art by noted Western artists and a working telegraph. This free museum is open Monday through Friday from 10 a.m. to 5 p.m. and closed on banking holidays.
The Tenderloin Museum celebrates the history of a San Francisco neighborhood that many are unfamiliar with. From its rebuilding after the 1906 earthquake and fire, the Tenderloin has been fertile ground for everyone from the Grateful Dead to Dashiell Hammett. Admission is $10, free for ages 12 and under. Take a neighborhood walking tour for $15 (museum admission included) to get the real story on this neighborhood's rich, ever-evolving history.
Free Festivals
Throughout the year, San Francisco's cultural calendar is packed with amazing cultural events—many of which are free!
For music fans, People in Plazas, the perfect pick-me-up at lunchtime, presents more than 130 free concerts featuring local musicians, from June to November.
There's also the Stern Grove Festival, which includes free concerts every Sunday from mid-June through mid-August.
Or, check out the Hardly Strictly Bluegrass Festival, a free weekend of bluegrass, Americana and other traditional styles, held every October.
If you prefer theater, soak up some culture at Free Shakespeare in the Park, which performs in September at the Presidio of San Francisco and at the Jerry Garcia Amphitheater in McLaren Park.
For some local laughter, the annual free Comedy Day at Robin Williams Meadow in Golden Gate Park is five straight hours of epic one-liners, absurdities, and everyday observations. 
Visit San Francisco's New Parks
San Francisco is known for its outdoor lifestyle and endless activities and the city has added more incredible attractions to the list.
The Presidio's Tunnel Tops, opened in 2022, is San Francisco's newest outdoor open space and an instant success. Situated in a national park, Tunnel Tops is a 14-acre community open space offering hiking, live seasonal performances, a renowned children's play area The Outpost, and unparalleled views of the Golden Gate Bridge. 
As a city that is always changing, the new Francisco Park in Russian Hill offers a large lawn area, children's playground, picnic tables, and bay views. To get to Francisco Park, walk a few blocks up from either Aquatic Park or Ghirardelli Square, or take the Powell-Hyde cable car past Lombard Street.
View Awesome Blossoms
Whether or not you've got a green thumb, it's easy to appreciate the art of nature at the San Francisco Botanical Garden. Situated in Golden Gate Park, the 55-acre spread is home to more than 50,000 plants from around the world. Tickets for the Botanical Garden are $10 and admission is free on the second Tuesday of the month, as well as on Thanksgiving, Christmas, and New Years Day.
If you want to stop and smell the roses (or the orchids, lilies and irises), head to the Conservatory of Flowers in the northeast corner of the park. Admission to the Conservatory of Flowers is $10 for adults, or get in for free on the first Tuesday of every month.
Get Lost In A Labyrinth
Grace Cathedral has two, an indoor one open during cathedral hours and an outdoor one that is accessible 24 hours a day. On the second Friday of every month from 6 to 8 p.m., candlelight walks on the indoor labyrinth accompanied by live music are offered.
Visit The Presidio
The former military outpost has been under the control of the Spanish, Mexican, and American governments since it was first founded in 1776. But nowadays, these 1,491 acres of land adjacent to the Golden Gate Bridge have some of the best views in the city. There's also plenty of free fun to be found, including Tunnel Tops, hiking trails, special explorer guides for kids, bike paths, picnic sites, and military artifacts. Be sure to check out the museum housed in the Presidio Officer's Club which delves into more than 10,000 years of history.
Explore Adolph Sutro's Ruins
At the corner of Pt. Lobos Avenue and 48th Avenue in the outer Richmond District, two stone lions guard the entrance of an old carriage road, which meanders through the grounds of 19th century millionaire and former Mayor of San Francisco Adolph Sutro's estate. The elements have reclaimed all but a few pieces of statuary including the lions and a parapet, which offers a dazzling view of the Pacific Ocean and the Farallon Islands.
Then, from nearby Lands End Lookout, catch a glimpse or walk among the concrete ruins of the historic Sutro Baths, an ocean pool swimming facility and public bathhouse, once enjoyed by legions of San Franciscans. The remains of the once-grand Sutro Baths, gone but not forgotten, are today part of the Golden Gate National Recreation Area.
Visit PIER 39
Visitors never tire of watching the sea lions at PIER 39. These rowdy pier crashers showed up more than 30 years ago in 1990, shortly after the 1989 Loma Prieta earthquake and although they occasionally wander off (in search of herring, or so they said), they always return. Get to know the California sea lion for yourself. Step outside to the K-Dock overlook at PIER 39 and see (and smell) them for yourself as they play or "hang out." If that spot is too crowded, just head up the stairs for an unobstructed view.
Feel Some Tower Power
The de Young Museum's Hamon Observation Tower offers an unobstructed, 360-degree view of San Francisco's western neighborhoods and beyond. Access is free; however, the tower closes one hour before the museum closes.
Ride the F-Line Streetcar
Take a sentimental journey down Market Street from the Castro all the way to Fisherman's Wharf aboard one of the historic F-Line streetcars. Exact fare for adults is $3 cash or $2.50 with Clipper/MuniMobile. Up to 20 of these "museums in motion" are in service every day and include cars that have transported generations of San Franciscans for decades, as well as a diverse collection of streetcars from around the world. The free San Francisco Railway Museum tells more of this "moving" story.
Visit the Oracle Park Portwalk
Home of the World Series Championship San Francisco Giants, Oracle Park is just a short walk along the Embarcadero. While it's great to watch a game from inside the stadium, there's a nice option for the simply curious who want to take in an inning or two when the Giants are at home. The Portwalk, located beyond the outfield wall, is one of the ballpark's most unique features. Guests can take in sweeping views of the bay while strolling along the water's edge. Or they can stop to take an occasional peek at the ballgame, free of charge, for up to three innings. It's a tradition that harks backs to the old Knothole Gang.
---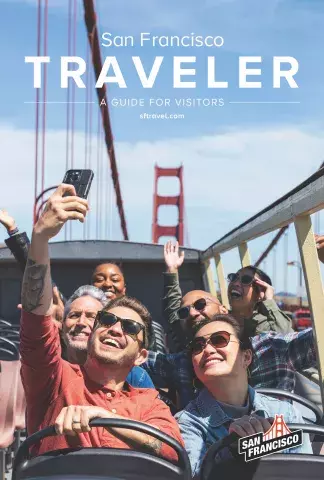 Discover San Francisco's Secrets
Explore Our Visitor's Guide
Check out our free San Francisco Traveler visitor's guide and learn how to explore San Francisco like a local.