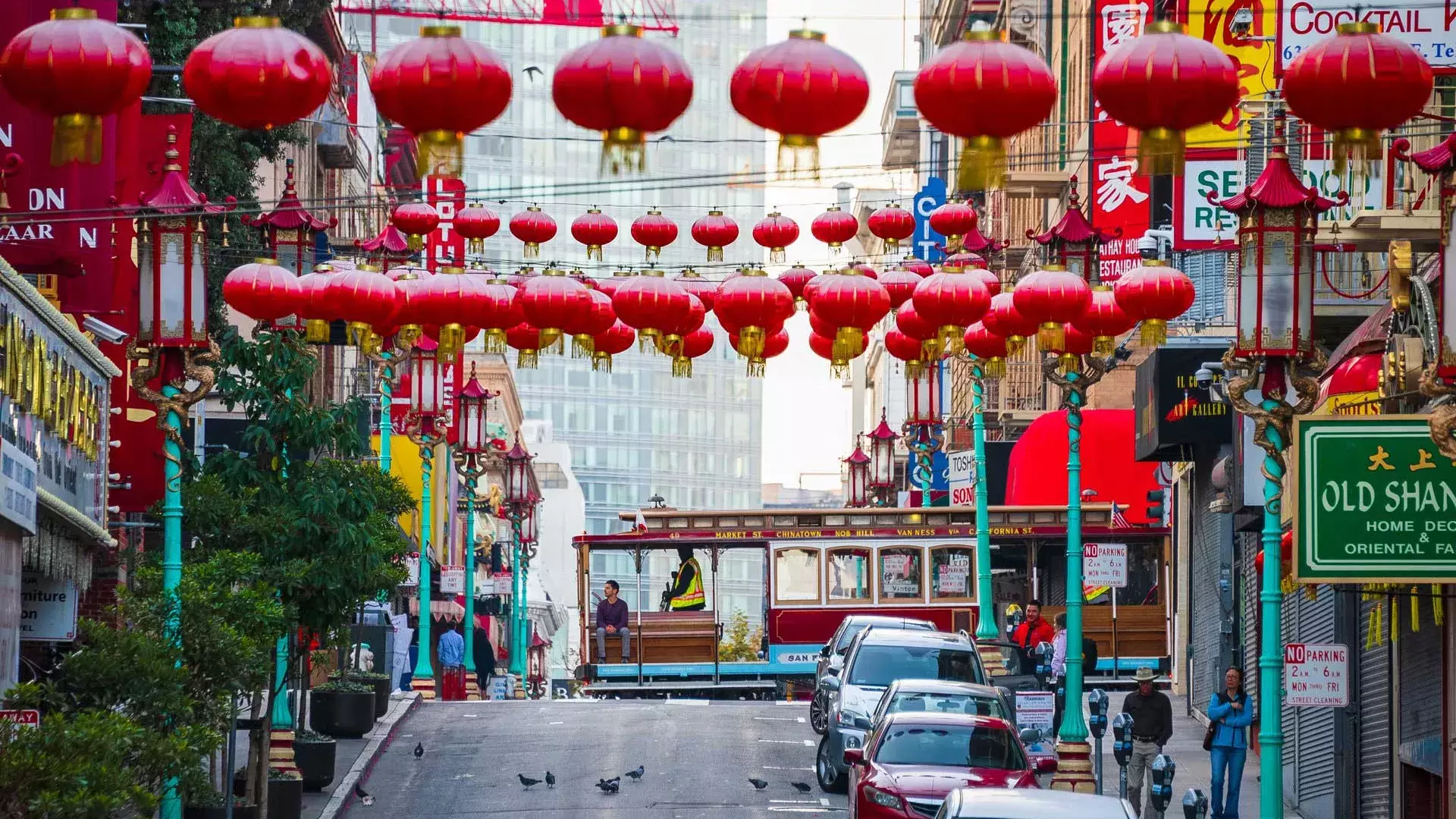 Why You Need to Visit San Francisco's Chinatown
The oldest Chinatown in North America, San Francisco's 30 square blocks of tea rooms, Taoist temples, dim sum palaces, dragon sculptures and pagodas is one of the city's top destinations.
Originally founded in 1849 during the Gold Rush but rebuilt after the 1906 earthquake, the compact neighborhood is the cultural heart of San Francisco's Chinese community, the largest Asian ethnic group in the city. In fact, nearly a quarter of the city's residents count themselves as part of the Chinese diaspora, by far the highest percentage of any city in the U.S. This makes Chinatown the "unofficial capital of Chinese America" and a fully authentic immersion into the East for visitors.
The neighborhood is full of history, but it also has so much that's exciting and new. From food to nightlife and even improved transit connections, San Francisco's Chinatown is at the start of an exciting rebirth. Here's how you can experience it for yourself.
How to Visit San Francisco's Chinatown
The most iconic way to get to Chinatown is by cable car. All three lines take you there from major visitor hubs like Fisherman's Wharf, Union Square, and the Embarcadero. The Central Subway Line, which opened in January 2023 and connects riders to the full citywide Muni Metro system, has a Chinatown-Rose Pak stop that puts you right in the middle of the neighborhood.
Because Chinatown is located next to Union Square area, home to most of San Francisco's hotels, most visitors simply walk through the Dragon Gate on Grant Avenue at Bush Street to get there. Chinatown also blends into North Beach, San Francisco's charming Little Italy, and the Financial District.
The Chinese Cultural Center's History and Art Tour is a unique walking tour of San Francisco's Chinatown that is designed uplift Chinatown's unique visual culture, architecture, and the neighborhood's resiliency. It provides a deeper understanding of Bay Area history and a multifaceted perspective on Chinatown culture and San Francisco.
What to See in San Francisco's Chinatown
Stunning Grant Avenue, lined with ornate Chinese architecture and crisscrossed with traditional lanterns, is the neighborhood's bustling main drag. Make sure to explore Waverly Place, as well, with its famous "painted balconies", and other alleyways for hidden treasures. Swing by Stockton Street for authentic Chinese produce and fish markets.
Portsmouth Square is the neighborhood's largest park and the oldest public square in the city. Known as "Chinatown's Living Room", residents gather for tai chi classes in the morning and xianqi (Chinese chess) battles in the afternoons.
Right next to Portsmouth Square, the brand-new Edge on the Square is the Bay Area's first Pacific Islander-Asian American contemporary arts and media hub. Edge on the Square hosts a variety of programs including pop-up events, festivals, and culinary experiences.
St. Mary's Square is smaller, greener, and more tranquil than action-packed Portsmouth Square. It is also home to a stainless-steel statue of revolutionary reformer and first president of the Republic of China, Sun Yat-Sen. The 14-foot sculpture was created by Bene Buffano, an iconic Italian-born San Franciscan artist whose works grace several different public parks in city. Just across the street from the square lies the Gothic Revival-style Old St. Mary's Cathedral, which was the city's first Catholic cathedral and the tallest building in the state of California when it was constructed in 1854.
Bruce Lee used to watch his father perform Cantonese opera at the Great Star Theater (636 Jackson St.), a 500-seat historic landmark built in 1925. Thanks to a recent renovation, the glorious performing arts palace is back in action. A full calendar of movies, local theater and cabaret works, magic, and authentic Chinese opera now take place at the non-profit theater.
The Chinese Cultural Center (CCC) has been dedicated to showcasing Chinatown's heritage through street art since 1965. The main gallery is in the Hilton Hotel (750 Kearny St., 3rd Floor. Hours: Tue. - Sat., 10 a.m. - 4 p.m. Free admission). Its other gallery, situated in Chinatown's historic Ross Alley, brings together local residents, neighbors, and visitors to engage in art and culture-making activities.
The Chinese Historical Society Museum (965 Clay St.) features a permanent collection of over 22,000 Chinese and Chinese American historical artifacts. The museum is also dedicated to showcasing the work of modern Chinese American artists and designers. On the first weekend in May, the museum sponsors the Joy on Joyce Street Festival, featuring artisans, food vendors, and performers from the Bay Area Asian American and Pacific Islander community.
The Showgirl Magic Museum pays tribute to the vibrant nightclub scene in Chinatown during the 1950's and 60's and the people who made it happen. Beautiful headdresses, costumes and other memorabilia from that enchanting era are displayed permanently in the Clarion Performing Arts Center (2 Waverly Pl.). The center also hosts a variety of film screenings, musical events, and other cultural programming that revolves around the Chinatown community.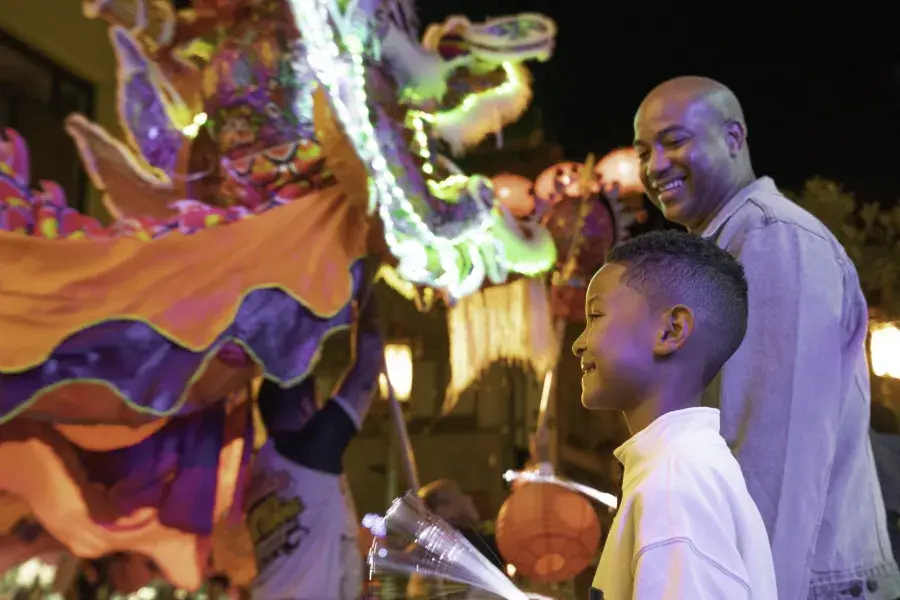 Celebrate Lunar New Year
Every February, Chinatown comes alive with parades, fireworks, and festivals for the Lunar New Year. It's a one-of-a-kind celebration that makes for a great time to visit!
LEARN MORE
Eating and Drinking in Chinatown
No visit to Chinatown is complete without sampling some dim sum, savory and sweet delicacies that are traditionally eaten for breakfast or lunch. The Hang Ah Tea Room, hidden away in a back alley (1 Pagoda Pl.) is America's oldest dim sum parlor. It first opened in 1920!
Decked out with photos of celebrities and paste presidents munching on its tasty creations, the Eastern Bakery (720 Grant Ave.) is another Chinatown institution known for its delicious mooncakes.
The Red Blossom Tea Company (831 Grant Ave.) is a Chinatown establishment that serves exotic drinks from China and Taiwan. The small store has two small counters where the expert staff give talks about the origins, harvest, and preparation of the loose leaves.
Jade Chocolates (607 Grant Ave.) showcases Asian-inspired chocolates and serve teas, baked goods, and ice cream sundaes. If cookies are what you crave, you can do no better than a visit to the Golden Gate Fortune Cookie Factory (56 Ross Alley). The fortune cookie was born here in San Francisco and the Factory has been churning them out since 1962!
Brandon Jew of Mister Jiu's (28 Waverly Pl.) won the 2022 James Beard Award for "Best Chef: California." His Michelin-starred establishment is a contemporary Chinese American fine dining restaurant and bar located in a historic Chinatown building that specializes in authentic Cantonese cuisine blended with modern Californian twists.
Michelin-starred chef Ho Chee Boon's Empress by Boon (838 Grant Ave.) opened in June 2021, taking over the historic banquet hall on the sixth floor of the ornate Empress of China building.  The palatial restaurant, which sports panoramic views over Portsmouth Square Park, offers a seasonal menu inspired by modern Cantonese dishes.
Nightlife in Chinatown
Chinatown is also an interesting area to head to for a cocktail and conversation. The historic neighborhood is home to several classic dive bars including The Buddha Lounge (901 Grant Ave.), where beer is served in a Buddha shaped glass and you can play liars dice with the bartender, and Li Po Lounge (916 Grant Ave), which is named after an 8th century Taoist poet and was one of Anthony Bourdain's favorite hangouts. They are famous for their massive mai tais spiked with a mysterious "Chinese Liquor".
Moongate Lounge at Mister Jiu's (28 Waverly Pl.) opened in March 2019 and is located just above the critically acclaimed restaurant. The lunar-themed "listening lounge" specializes in seasonal cocktails based on the Chinese agrarian calendar and organic, biodynamic California wines by the glass. Weekend nights here feature live local DJ sets.
The two-level The Lion's Den (57 Wentworth Pl.) is the first new club to open in Chinatown in decades. A stylish lounge area for casual conversation, as well as a performance space that frequently hosts live performances and DJs make this an excellent option for a full night out on the town. There's also a members-only room for privacy and personal bottles.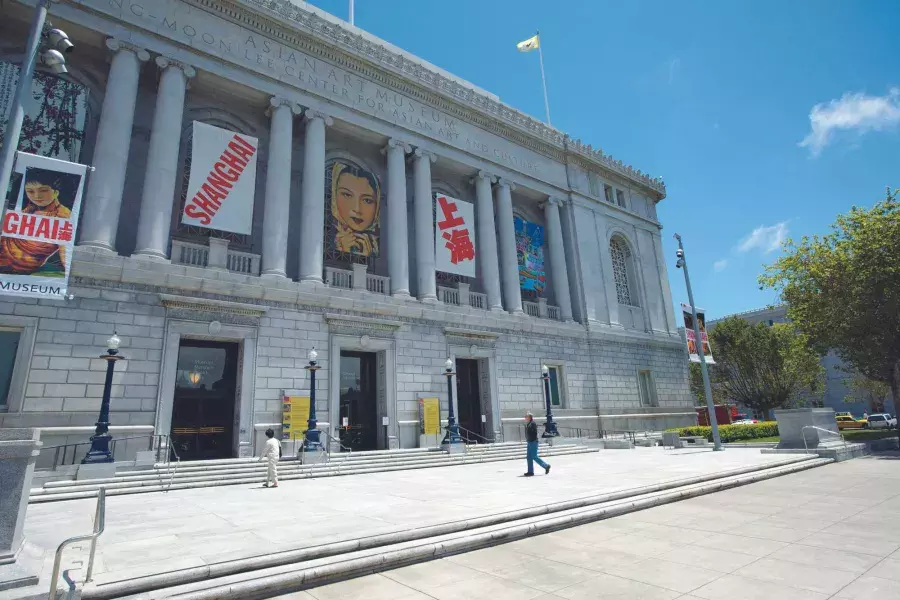 Visit San Francisco's Asian Art Museum
Although not in Chinatown, the San Francisco Asian Art Museum houses one of the largest collections of Asian art in the world.
LEARN MORE
---