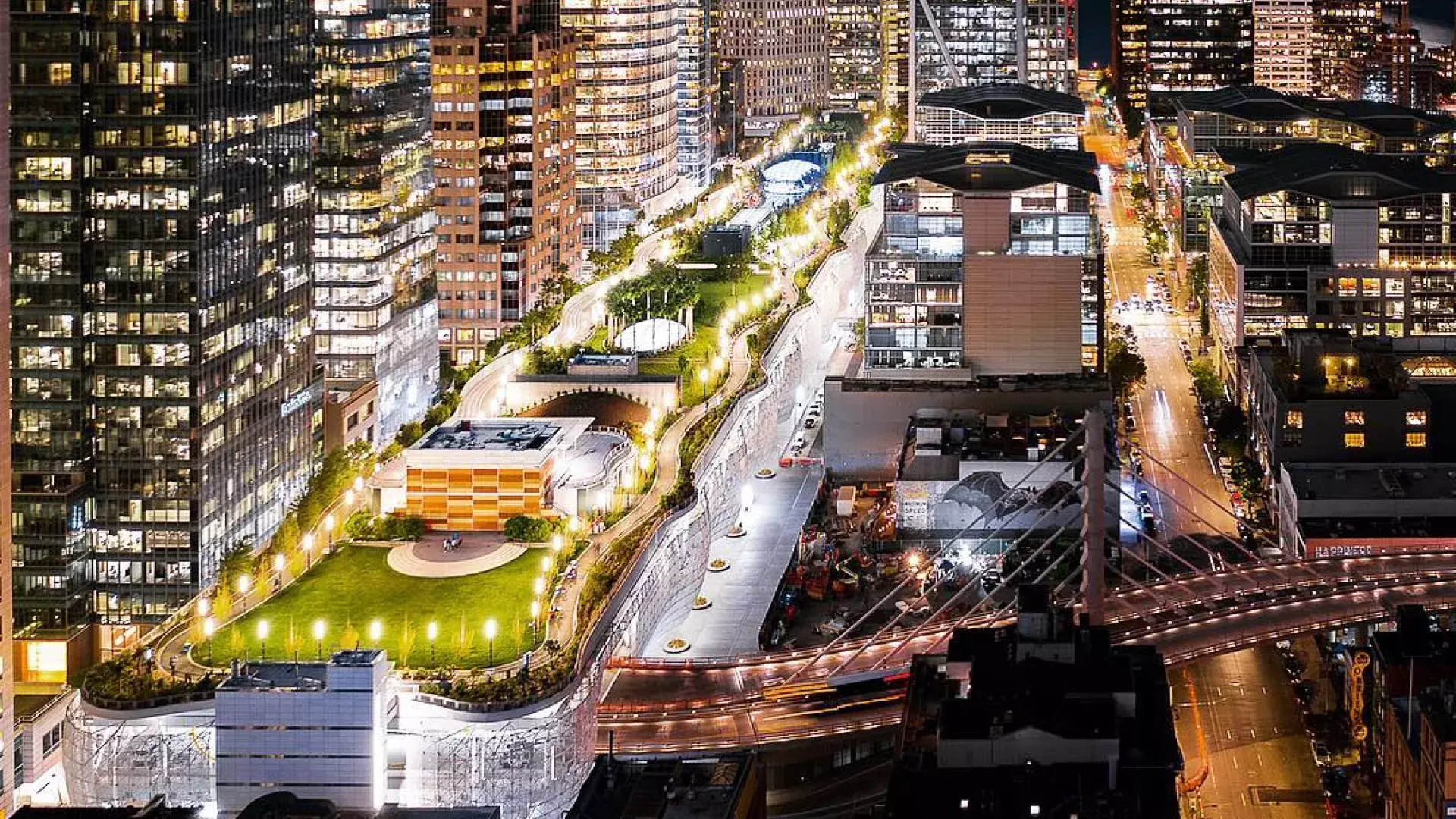 The Guide to

San Francisco's Salesforce Park

One of San Francisco's best outdoor spaces is four stories off the ground!
There's always a reason to look up in San Francisco, and the Salesforce Transit Center proved it when it opened its rooftop Salesforce Park. This urban park has become a popular anchor for downtown. Stretching over nearly 4 blocks, this 5.4-acre rooftop park features a beautiful landscape with 600 trees, 16,000 plants, and a linear fountain.
About Salesforce Park
Main Plaza
The main plaza of Salesforce Park features an oculus surrounded by a bamboo grove. This open space is a perfect place for people to come and play. There is also a walkable glass floor that is the largest of its kind in the U.S. The main plaza also hosts special events once the sun goes down, such as a music series and immersive fairytales. During the day, there is storytelling with literary artists, fitness classes, and children's activities.
Amphitheater
Located at the west end of the park, this amphitheater holds up to 1,000 people on its grassy lawn. It's also a great place for a variety of activities, including free yoga classes, concerts and movie nights under the stars.
Bus Fountain
A fun feature of the park is this interactive permanent public art installation, a fountain specifically created to correspond with the comings and goings of the buses within the terminal below. Built with more than 1,200 feet of white and gray granite, this contemporary design is one of the world's longest water artworks.
Children's Play Area
Located between the central lawn and the main plaza is a children's play area, featuring a climbing rope frame on a spongy protective flooring. After romping and frolicking in the play structure, children are free to borrow a book from the Children's Reading Room for impromptu story time, or grab a board game from the game cart.
Walking Trail
The perimeter of the park is a walking trail that spans half a mile. Along the trail are 13 small botanical gardens with flora and fauna representing different regions of the world.
The Gondola
This might not be your normal mode of transportation to a rooftop park, but it sure offers a much more scenic ride than the average elevator or escalator. This one-way gondola ride that takes you from ground level to the park operates 8 a.m.–8 p.m. (May 1–Oct. 31) and 8 a.m.–7 p.m. (Nov. 1–Apr. 30), and is free of charge.
Park Hours
Summer Hours (May 1–Oct. 31): 6 a.m.–9 p.m.
Winter Hours (Nov. 1–Apr. 30): 6 a.m.–8 p.m.
Seasonal Events at Salesforce Park
This elevated urban park offers something for everyone, including HIIT and zumba fitness classes, bird walks and garden tours, music and dance, family fun for children and toddlers, or even play a game of foosball. Check the Salesforce Park events page for a full list of activities.
Children and Family
Visit the Recess Cart on Tuesdays-Sundays (10 a.m. - 4 p.m.) for books, games, and art-making.
Special Events
Enjoy local Bay Area musical talent or take up the hobby you've always dreamed of. Meet on the Central Lawn for guitar and ukulele lessons on Sundays (11 a.m.-12 p.m.).
Events are subject to change based on availability and/or weather, so be sure to look at the Salesforce Park Calendar for the most up-to-date information on upcoming events. Please note that while your four-legged companions are certainly adorable, dogs are not allowed at Salesforce Park.
How to Get to Salesforce Park
Because it's conveniently located atop Salesforce Transit Center, Salesforce Park is easy to get to, especially if you're taking public transportation to and around the city. While parking garages and street parking are available, we highly recommend using public transportation.
BART
If you're taking BART into the city, you can exit at either the Embarcadero station or Montgomery St. station, both of which are just one block north of the park.
Muni
Various Muni bus lines also make stops inside the Salesforce Transit Center. These include: 5 Fulton, 5R Fulton Rapid, 7 Haight/Noriega, 10 Townsend, 12 Folsom/Pacific, 14 Mission, 14R Mission Rapid, 14X Mission Express, 25 Treasure Island, 38 Geary, and 38R Geary Rapid.
You can also take all Muni light rail lines (J, K, L, M, N, or T) to the Embarcadero or Montgomery St. stations, which are just one block north of the park.
---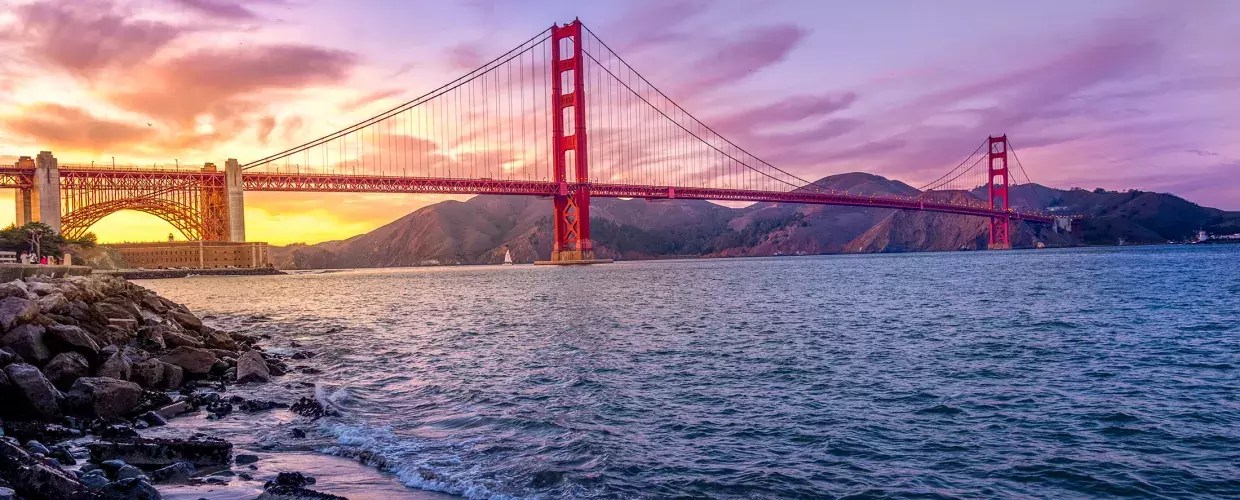 Stay Connected with SF
Sign Up for Our Newsletter
Be the first to know about upcoming events and festivals, new restaurants, special deals, and everything else happening in the City by the Bay.