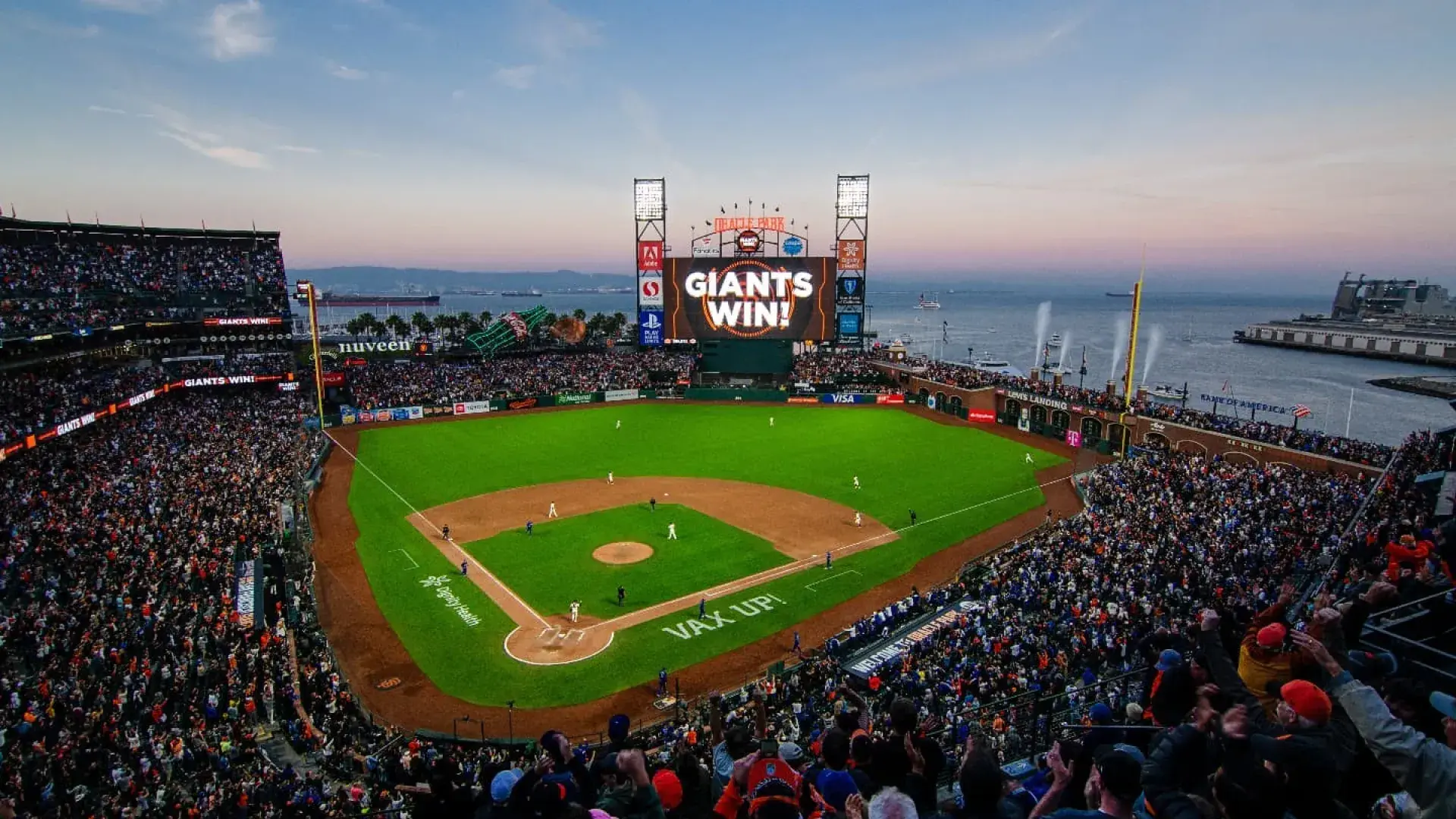 Your Guide to

San Francisco Giants Baseball at Oracle Park

Your ultimate guide to attending a San Francisco Giants baseball game, including tips for buying tickets, can't-miss food and drink, and more.
Watching the San Francisco Giants play at Oracle Park is an experience like none other. Whether you are a hard-core fan, or just in it for the ballpark experience, there's no bad day at a Giants game. (Well, maybe if you're rooting for the other team.)
Oracle Park is located in San Francisco's SoMa district, and is perched along the Embarcadero against the Bay. With incomparable views and a prime location, Oracle Park is also home to events year round when the Giants are not in season.
Buying San Francisco Giants Tickets
Oracle Park has a seat for everyone, varying in price and overall experience by section. Consider purchasing tickets in advance, either from the team's official website, the MLB app, or a trusted third party vendor. For the most inexpensive tickets, which tend to be under $50 all season, consider either the bleachers or the upper concourse and experience the fun-loving culture of true Giants fans! For a higher-end experience, the Alaska Airlines Club Level is located on the middle concourse of the stadium and has a wide array of gourmet dining and drink options and spectacular views of the bay. There are also multiple luxury box options that can be rented out through the Giants website. Each section is in close proximity to endless food stands, restaurants and bars. Make sure to look out for special discounts and purchasing options throughout the season.
Getting to Oracle Park
Public Transportation
Oracle Park is located right on the Embarcadero and is easily accessible via public transportation.
If you are coming from within San Francisco, you can take the T Third/Central Subway from Powell Station to the 4th and King Station, which is just one block from the park. Gameday shuttles and the N Judah all stop at 2nd and King Station, and can be boarded from any of the underground Muni stations along Market Street. All lines run until midnight every night except Sunday.

If you are coming from outside of SF, BART and Caltrain both provide easy access to the ballpark. The closest BART stations to the park are Montgomery and Embarcadero stations, from which you can either walk (around 30 minutes) or transfer to a Muni metro line. From the underground stations, the N Judah or gameday shuttle will both drop passengers off at 2nd and King Station, just one block from the park.

If you are coming from the North Bay, consider taking the Golden Gate Ferry or the SF Bay Ferry if you are coming from the East Bay. Both of these ferries drop off/pick up at the Ferry Building, where Market Street meets the Embarcadero. For weekend day games, you can catch the Ballpark Short Hop which takes you directly from Oracle Park to the Ferry Building, where you can transfer to your ferry.
Driving
While public transportation to the ballpark is both easier and more cost efficient than driving, there are still multiple parking options if you do choose to drive. The closest lot to the ballpark is the official Oracle parking lot, which we recommend you arrive early for. There are also a variety of privately owned lots on every block around the area, which vary in price depending on the time of year.
Biking/Rideshare
You can also find guarded bike racks near the park, and ride share apps are often accessible but may be difficult due to high demand.
No matter how you get there, make sure to plan your trip in advance and get there early to ensure you make it for first pitch!
Things to Do at Oracle Park
Oracle Park is filled with attractions and activities that boost the game day atmosphere to the next level.
Behind the bleachers on the Promenade Level, there's no shortage of activities for the kids. The iconic Coca-Cola bottle slide is a fan favorite among every little Giants fan, along with the world's largest baseball glove right next door, where kids can get an autograph-rubbing from their favorite Giant. The Toyota Fan Lot, which is also located on the Promenade Level, is a replica of Oracle Park where kids are free to hit whiffle balls and run the bases.
Before entering the park, check out the statues of the most iconic players in Giants history in Willie Mays Plaza. If you come in from the waterfront side, watch the kayaks go by in McCovey Cove, named after Giants legend Willie McCovey, whose statue sits nearby. If you stay long enough you might be able to watch a ball hit the water, which is what the Giants call a splash hit!
Oracle Park also provides a selection of both public and private tours, which can be booked on their site.
Food & Dining at Oracle Park
Dining at Oracle Park is an experience in itself. If you are a one-time visitor of the park and want the best you can get, let us introduce you to Oracle's Holy Trinity: Gilroy Garlic fries, Crazy Crabz crab sandwich, and a hot fudge sundae from Ghirardelli Chocolate. Talk about a home run!
Behind the big screen on the Promenade Level, there's a variety of food stands with all you could want, including poke, lumpias, gelato, and classic ballpark hot dogs. Behind the center field wall is The Garden, which houses two bistros that serve healthy food options.
For Club Level ticket-holders, the options are endless. The Club Level not only has several restaurants, from the seafood at The Cove to the cinnamon sugar nachos at Bar San Poncho, but also an array of bars serving craft cocktails and beer.
The ballpark also has an in-house restaurant in Willie Mayes Plaza called Public House, where you can grab a bite before or after most games. For those looking to save money, Oracle Park allows fans to enter with closed food and non-alcoholic beverages, along with soft coolers.
Other Relevant Info
San Francisco is known for its fog and shifting temperatures, which means night games can get pretty chilly. While the sun may still be out when you arrive, the temperature will drop once it gets dark. Make sure to bring ample layers. Day games tend to get pretty warm in the stands, which is when having layers to peel off will come in handy. If your seats are in the sun during a day game, be sure to bring sunscreen and a hat.
All of the vendors inside the ballpark are cashless, and there is a cash-to-card machine near the Guest Services desk on the Promenade Level where you can exchange cash for a Visa gift card. Most of these vendors accept contactless card payment, like Apple Pay.
Due to new rules in the MLB involving pitching times, games will be a lot shorter than most fans are used to. If you find yourself with extra free time after a game, check out some of the many things there are to do in and around San Francisco's SoMa district. Check out the close by San Francisco Museum of Modern Art, or take a walk down the Embarcadero and grab a bite to eat at the Ferry Building.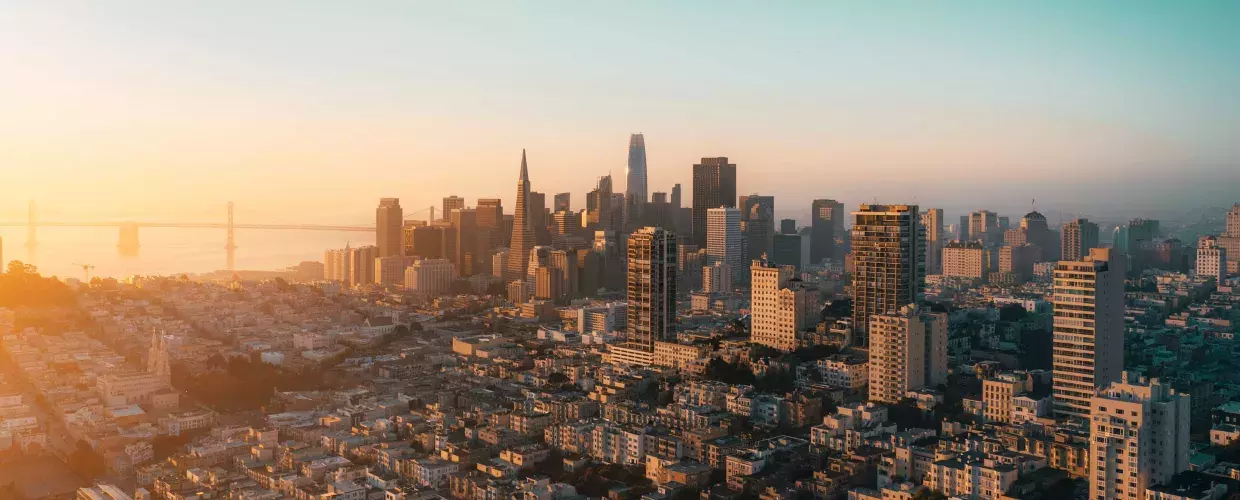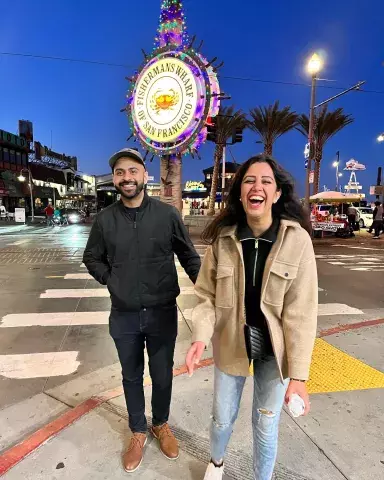 Always San Francisco
Win A Trip to San Francisco!
It's always iconic, always memorable, and always San Francisco. Now, the trip of a lifetime to the City by the Bay could be yours! Enter before October 15, 2023.
---