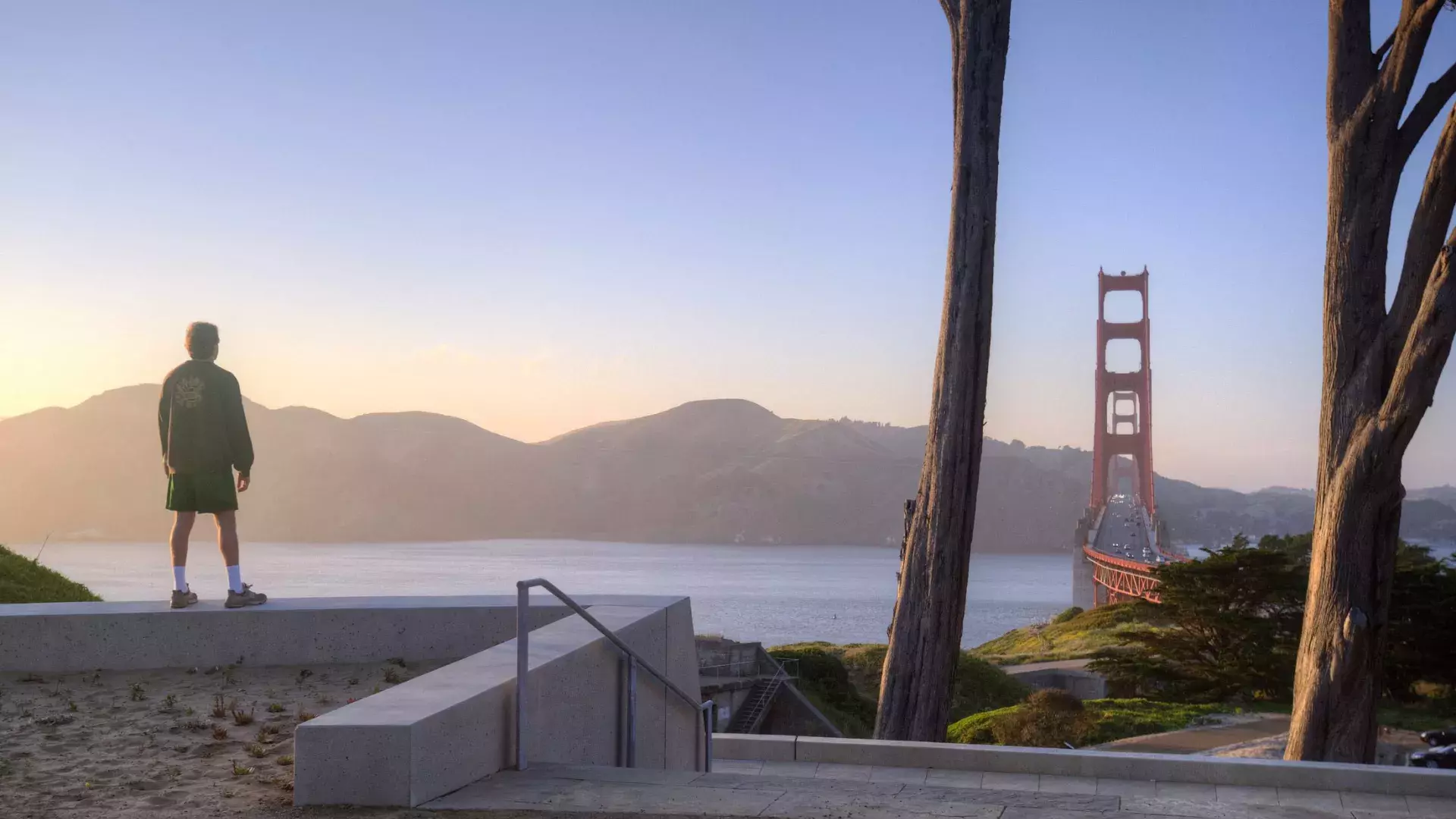 How to Tackle Your New Years Resolution in San Francisco
Bring your New Years' resolutions and get a start on your list! From outdoor activities to museums, and new experiences, you can do it in SF!
Welcome to 2023! Can you believe it? (No, really. Can you? We've long since lost track of what day, week, or month it is.)
We trust our gadgets here in SF, and they're all telling us that it's January of the new year. And a new year means a new start, which means that resolutions will be on everyone's minds.
Oh, don't roll your eyes. Resolutions are a good thing! They're a lot easier to stick to if you make them fun—and what could be more fun than visiting San Francisco?
Want to strengthen your body and your mind? Eager to become a certified foodie? Looking to maximize your fun on a budget? No matter what goal you're setting for the new year, you can achieve it in San Francisco. Here are our suggestions for tackling six of the most common New Year's resolutions in the City by the Bay.
Get In Shape
San Francisco enjoys mild weather year-round, and with so much green space in the city and its neighboring destinations, there's no excuse not to get outside and flex your muscles. Golden Gate Park is full of trails for countless hours of walking, running and cycling. Visit San Francisco's highest points, Twin Peaks (922 ft.) and Mt. Davidson (928 ft.) makes for a brisk hike—but the views are so worth it.
You don't have to go straight to the top for a good workout, though. San Francisco is famously a city of hills. It's also gorgeous and full of unique neighborhoods, each with their own charm and character, making the city one of the most walkable in the world. Set out in any direction from where you're staying and you're guaranteed a brisk and beautiful walk. Try a walking tour of The Mission or Chinatown, Nob Hill & North Beach!
Feeling competitive? Start training for Bay to Breakers (May), the San Francisco Marathon (July), or the San Francisco Giant Race (September).
You can explore San Francisco by bicycle, kayak, or by motorcycle. You can even walk San Francisco's famous 49 Mile Drive. Similar opportunities await you beyond the bridge, from the forest trails of Muir Woods to the pristine mountain lakes in Shasta Cascade and Tahoe.
Expand Your Palette
If you want to be more adventurous with what you put on your plate, San Francisco is the place for you. You'll find everything from classic Mission-style burritos to trendy afternoon chocolate tea. San Francisco's chefs shatter expectations with their bold creations, whether that be an Impossible Burger or olive oil ice cream.
The Bay Area features numerous Michelin-starred restaurants, and a great many of those exceptional restaurants are here in San Francisco. The city's restaurants are also supplied with some of the world's finest fresh produce, which you can sample at farmer's markets all over the city, including one at the iconic Ferry Building.
As a result of the pandemic, there are more ways than ever before to enjoy your meals in San Francisco. The city fully embraced outdoor dining in the past two years, with restaurants building parklets to comfortably accommodate guests outside. Take-out is now available at restaurants that would have never before offered such a service. You can even get cocktails to go!
Read More Books
San Francisco is home to some of the most popular contemporary authors, as well as the inspiration for a number of legendary works. Be part of our strong literary tradition by picking up a few new books this year. You can shop in person or online at some of our beloved independent bookshops, including the historic City Lights Bookstore in North Beach, Green Apple Books (with locations in both the Richmond and Sunset neighborhoods), and Dog Eared Books in the Mission. 
At the Ferry Building, you'll find Book Passage and in Noe Valley there is Omnivore Books on Food, a food-centric bookstore. Dont forget about Bird & Beckett Books & Records, the best combination of new & used books as well as records, and live events. 
Then, take your newest purchase to some of the many San Francisco bars and coffee shops once frequented by the greats of the Beat Generation, including Vesuvio Cafe, Caffe Trieste, or Specs Cafe, all in North Beach.
Face Your Fears
In San Francisco, you can conquer some of your biggest fears in a fun and creative ways.
Afraid of heights? Scale the steps to some of San Francisco's highest points. Drive or hike to the top of Twin Peaks, one of the highest points in San Francisco with 360° views of the entire Bay Area. Maybe rent a bike and ride over the Golden Gate Bridge, a mere 746 above the water.
Uncomfortable on the water? We have so many delightful bay cruises that you'll quickly get your sea legs.
Not a fan of animals? Visit the Sea Lions at PIER 39, San Francisco's most unique resident! Or explore the California Academy of Science or the San Francisco Zoo and conquer your fear of animals above and below the surface! 
Save Money
Believe it or not, San Francisco is the perfect place to learn how to stretch your budget. The city is full of free events, free activities, budget-friendly adventures, and even free activities for families! Don't forget about all the beautiful parks to explore that won't cost you a dime! 
You can also save money and still experience the best the city has to offer by buying attraction passes in advance. Most attractions offer discounts for booking in advance, don't forget to take advantage of their special offers! 
Of course, the easiest way to save money on your visit to San Francisco is to book early—so get started by finding your hotel room now!
---